San Ramon | 06/18/2018-06/29/2018
Coyote Creek Elementary


PRICING (2-WEEKS)
Note: All prices shown are for TWO-WEEKS of camp.
$819 Tuition
Tuition includes all instruction, activities and materials. It also includes two camp t-shirts, which should be worn daily. Lunch is NOT included.
Add-Ons
$70 – Morning Supervised Play (8am – 9am)
$140 – Afternoon Supervised Play (3pm – 6pm)
$100 – Daily Lunch & Snack
$6 – Extra camp t-shirt (2 shirts are included with your registration)
$6 – Extra camp CD (1 CD is included for each child registered)
Discounts
Family Discount:
$20 off per camper for 2 members of the same family
$30 off per camper for 3 members of the same family
$40 off per camper for 4 members of the same family – please contact us to register 4 or more members of the same immediate family
8700 North Gale Road, San Ramon, CA 94582
06/18/2018 – 06/29/2018 (M-F, 9am – 3pm)

Supervised play available 8am-9am and 3pm-6pm for an additional charge.
Adventures in Writing Camp is excited to return to Coyote Creek with new curriculum this summer! This location will have first grade, elementary, and middle school programs! Our team of credentialed teachers, musicians and college students is ready to help new campers build confidence and fall in love with writing, and help returning campers continue to develop as writers!
Space available in 1st grade!
Space available in 2nd grade!
Space available in 3rd grade!
Space available in 4th grade!
Space available in 5th grade!
Space available in 6th grade!
Space available in 7th grade!
Only 3 spaces remaining in 8th grade!


Camp Staff
MEET THE TEAM
Al Foreman Jr., Site Administrator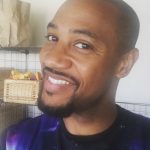 Alaric "Al" Foreman is an experienced and engaged educator from the Oakland Bay Area. In his 5 years of classroom instruction, Al has challenged the minds of learners from Transitional Kindergarten (TK) through 12th grade, in a wide range of instructional positions, including extracurricular supports and athletic coaching. An initiative taking, energetic and hardworking classroom facilitator and administrative leader, Al attributes his love for teaching to his passion for helping kids think 'outside of the box'. In addition to his instruction experience, Mr. Foreman has also created instructional supports like his Differentiated Assignment Assessment (DAA) student-focused model for teaching, created and supported student-staffed media outlets like the 'Bobcat Broadcast News,' podcast within Oakland Unified School District, and recently he participated in fundraisers for a travel-based, student-centered wilderness retreat. Al completed teaching credential requirements for Multiple Subject focus, is Master's Degree recipient in Graduate Communication, holds a Bachelor's Degree in Communication and Media Production, and is a veteran of the United States Army Reserve.
Richard Heiman, Writing Ranger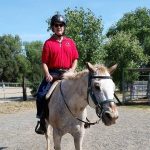 Richard Manly (Rick) Heiman, aka Mr. H to the kids, has worked in public, charter and private school education for over nine years. For the past six summers, he has also worked with gifted students ages 9-18 as an instructor in a variety of subjects--including writing! Rick holds an MFA in Writing and has been published in online and print literary journals from Canada to Ireland to India (and the USA, of course). His personal creative writing focus is on poetry and short fiction, but Rick has a great interest in all kinds of writing and loves coaching young writers to develop their writing skills, whatever their chosen genre.
As you can probably tell, Rick loves horses, even though he's been mauled by them on occasion. Nothing personal (or so he thinks). Rick looks forward to finding a horse slow and lethargic enough to go riding again, maybe even write some new cowboy poetry in the saddle! Yee-haw! And Rick is definitely looking forward to camp!
Natalie Pitre, Writing Ranger (1st Grade)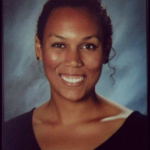 Natalie is excited about starting camp this summer! During the school year Natalie is a kindergarten teacher at PLACE @ Prescott elementary school. She also is the lead math teacher, as well as the PBIS (Positive Behavior Interventions and Support) lead. This is her third year teaching in Oakland and 5th year teaching over all. Natalie is passionate about building rapport with her students, and creating a safe, welcoming learning environment where students are excited about learning. Natalie achieved her teaching credential from California State University East Bay in 2014. Before teaching Natalie worked for an organization called Playworks. While with Playworks she was an Americorps member who provided recess organization, conflict management strategies, student leadership, and ran an after school program. Natalie truly enjoys working with kids and helping them realize their potential. In her free time Natalie enjoys spending time with her one year old daughter singing songs and playing games. Natalie is also a past college student athlete and enjoys playing basketball with friends.
Fatima Zahid, Writing Ranger (Middle School)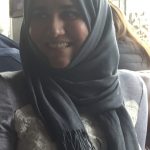 Fatima's passion for writing is paralleled only by her love for reading… be it fiction, non-fiction, online blogs, stories, books, the back of a cereal box or the menu of a local diner… she believes that inspiration for writing can be found anywhere and everywhere. Her love and expertise in writing come from a profound childhood love for classic and modern literature. What started as making up bedtime stories for her siblings, developed into a pungent urge for learning and creating different techniques of writing to engage her audience.After getting her bachelors' degree in Media and Communication, she worked at a private events firm, a government's PR office, a women empowerment NGO in a South Asian country and then later a copywriting and content marketing agency in Dubai, U.A.E.Today, she applies her first-hand knowledge of traditional business writing, e-marketing, consumer, lifestyle, fiction and non-fiction writing with a snazzy twist, as a freelance writer, blogger, and a writing ranger at AIW camp.
Drummer Phil Didlake, Entertainment Ranger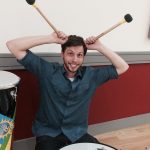 Bada BOOM! Drum roll please....Drummer Phil is back for his third year at Adventures in Writing Camp and is always excited to spread the joy of rhythm, music and dance moves to all those willing to get in the groove! Most recently, Phil finished his Music Therapy degree at Berklee College of Music in Boston, Mass. and has over 8 years of experience providing drumming programs for children of all ages and abilities. Phil specializes in using rhythm and music to foster creative learning through movement, and that is why Phil enjoys teaching at Adventures in Writing Camp so much!
Jada Davis, Adventure Guide (Counselor)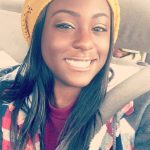 Hello everyone!
I'm a 21 year old aspiring actress looking forward to helping and bonding with kids in AIW. I attended Academy of Arts in San Francisco, majoring in MPT - Directing (Motions, Pictures & Televison). I'm still striving to achieve my bachelors within that degree. I also majorly participated with my aunts self owned daycare because I love kids. I also love to read and get creative with D.I.Y projects and hope I will be able to bring the creativity out of every child!
Jennifer Susic, Adventure Guide (Counselor)
Jennifer had a terrific experience as an Adventure Guide last summer, so she's thrilled to be back again! She just graduated San Francisco State University in the fall, majoring in Creative Writing and minoring in Drama. So, as a writer herself, knows how important and rewarding the art of storytelling is. Jennifer can't wait to share her knowledge and excitement this summer again!
Andrew Silva, Adventure Guide (Counselor)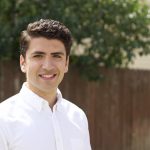 Andrew Silva LOVES books! He never goes anywhere without one. Some of his favorite places he's posted up to read a good book include: Mission Beach in San Diego, The Senate in Washington DC, lost in the South Dakota Black Hills, and his campsite at Bonnaroo music festival.
He also loves to tackle learning by incorporating things he loves. This last semester, he wrote all of his papers in his philosophy class about hip-hop music.
He's pursuing a degree in International Relations at the University of San Diego and will talk your ear off about global politics, hip-hop music, the New England Patriots, and motorcycles.
He's been a tutor all 4 semesters he's been in college and loves to help kids improve their writing. Bring him ALL your stories, papers, writing and ask him to read them and give suggestions!
Marjorie Boggs Vazquez, eBook Ranger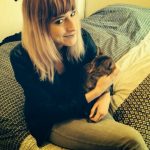 Marjorie is super excited to be working with Adventures in Writing Camp for the third year! She has been in education for 11 years, and a teacher for 8 of those years. When she's not teaching, she spends her time cuddling her kitties, doing yoga, and sitting by Lake Merritt with friends. She is really looking forward to meeting her newest crew of campers and families this spring!
Kari Ryba, Secretary of Shenanigans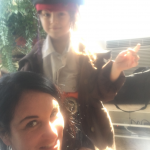 My name is Miss Ryba. I am an avid environmentalist, artist and educator. I love working with children, while helping future generations grow socially, emotionally and academically. I love sharing my enthusiasm and passion with my students. Some of my hobbies are: reading, writing, theatre, hiking, swimming and cooking. I am very excited to bring joy, light and love to our campers!
Ashley Thigpen, Supervised Play Supervisor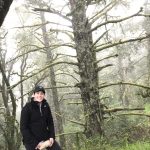 "You can make anything by writing."- C.S. Lewis
I am super excited for my first year with Adventures in Writing Camp! I received my degree in Education from the University of Illinois at Chicago. After graduating I taught 8th grade math for Livermore Valley. This coming year I will be making a big change to teaching the 4th grade in Daly City. When I am not busy in the classroom I continue my love for the sport of soccer by coaching a girl's soccer team. I enjoy being able to have fun with children inside and outside of the classroom, which is why I am so enthusiastic to be able to be part of the Adventures in Writing Camp this summer.
Luigi Reyrao, Supervised Play Scout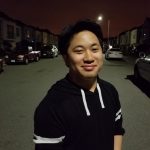 Luigi is so excited this summer to be a part of the Adventures in Writing Camp as an Adventure Guide this year! Luigi is currently a student attending San Francisco State University hoping to become a nurse one day. He loves going to SF and taking long walks along the beach and finding new places to eat. Luigi likes to explore the writing and creative processes and hopes to share his interests with everyone at camp. Currently, his favorite novel is Free Food for Millionaires by Min Jin Lee. Additionally, Luigi has been a Camp Counselor in the past and is happy to learn and have fun alongside everyone at camp this year.