San Mateo | 07/09/2018-07/20/2018
Beresford Elementary


PRICING (2-WEEKS)
Note: All prices shown are for TWO-WEEKS of camp.
$859 Tuition
Tuition includes all instruction, activities and materials. It also includes two camp t-shirts, which should be worn daily. Lunch is NOT included.
Add-Ons
$70 – Morning Supervised Play (8am – 9am)
$140 – Afternoon Supervised Play (3pm – 6pm)
$100 – Daily Lunch & Snack
$6 – Extra camp t-shirt (2 shirts are included with your registration)
$6 – Extra camp CD (1 CD is included for each child registered)
Discounts
Family Discount:
$20 off per camper for 2 members of the same family
$30 off per camper for 3 members of the same family
$40 off per camper for 4 members of the same family – please contact us to register 4 or more members of the same immediate family
300 28th Avenue, San Mateo, CA 94403
07/09/2018 – 07/20/2018 (M-F, 9am – 3pm)

Supervised play available 8am-9am and 3pm-6pm for an additional charge.
Adventures in Writing Camp is excited to come to Beresford this summer with all new curriculum! This location will have first grade, elementary, and middle school programs! Our team of credentialed teachers, musicians and college students is ready to help new campers build confidence and fall in love with writing, and help returning campers continue to develop as writers!
Space available in 1st grade!
Only 1 space remaining in 2nd grade!
3rd Grade is FULL for this camp!
Click HERE to be added to the waitlist.
Only 1 space remaining in 4th grade!
Only 2 spaces remaining in 5th grade!
6th Grade is FULL for this camp!
Click HERE to be added to the waitlist.
7th Grade is FULL for this camp!
Click HERE to be added to the waitlist.
8th Grade is FULL for this camp!
Click HERE to be added to the waitlist.


Camp Staff
MEET THE TEAM
Allegra Ceseña, Site Administrator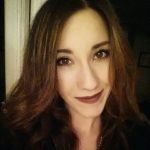 Allegra Ceseña recently earned her Bachelor's Degree in English Literature from California State University, Channel Islands. Since moving to the Bay Area to continue her education, Ms. Ceseña has spent the last 2 years teaching after school enrichment courses through Bay Area community programs for elementary and high school grades. Her experiences paired with her passion for research-oriented writing, interdisciplinary studies, and multicultural literature have led her to continue her education as she works toward earning a English Single Subject Teaching Credential and Master's in Secondary Education in the coming year. Her long term goal is to teach High School Literature here in the Bay Area.
Danielle Tuffy, Writing Ranger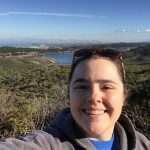 Danielle Tuffy is super excited for her first summer as a Writing Ranger at Adventures in Writing Camp! She is an English teacher by training who has dedicated the last five years to being a paraeducator in classrooms in Massachusetts and California. She has a B.A. from Emmanuel College in Boston, where she also minored in philosophy. She loves volunteering with adults to fine-tune their English literacy.
Danielle loves exploring language arts with students- She believes that kids have the coolest stories to tell, and is jazzed when she can help them express their amazing ideas!
When Danielle's head isn't hidden behind a book, or at the front of a classroom, it's usually bobbing around the beautiful open space preserves of the Bay Area, because the only thing that gets her in her happiest mindset better than a good book is a hike in the woods.
Zoe Marinkovich, Writing Ranger (1st Grade)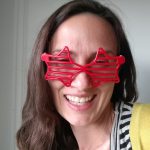 Zoe can often be heard shouting with joy her favorite camp cheer "You Rock! You Rock like a Rock Star!" Zoe loves cheers, games and camp more than anything in this universe. She has been a camp counselor for more than 20 years. During the "off season," you can find her in a classroom. She has taught second grade as well as middle and high school levels. She is a credentialed teacher with a Master's degree in Education from San Francisco State University and a doctorate in International and Multicultural Education from the University of San Francisco. She has taught writing at almost every grade level including helping graduate students with their dissertations. She loves to help students stay motivated through revisions and reach for the stars.
Shawn Gallagher, Writing Ranger (Middle School)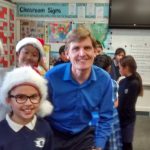 Shawn is a 5th grade teacher at St. Clare School in Santa Clara. He was raised in Ireland, so he always has a good fun story to tell about his days growing up on a small farm, and cycling to school everyday. Shawn always wanted to be a teacher, but when he left high school, he said that he needed a break from school. He did not think at the time it would be almost twenty years before he would actually go back to school, and earn his teaching degree. During those years, Shawn worked at many jobs, and lived in many countries. Finally, he circled back to what he always wanted to do, and that was to teach! He has been teaching for ten years now, and he loves it! Shawn's experiences have taught him just how hard it can be for some students to really get into and enjoy writing, but this is what this camp is for - it is to make writing a fun and enjoyable experience!
Marina Misculin, Entertainment Ranger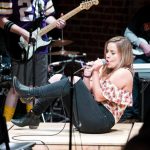 Marina is a performer and entertainer at heart! She loves to make people laugh and loves to spend time with friends and family. She has been working with young people for eight years, as an After-School Site Coordinator, a Special Education Paraprofessional, and a program manager for service learning non-profit. Most recently, she worked with college student volunteers who taught health education in ninth grade classrooms. She's worked with ALL age groups and absolutely LOVES working with young people! She's even worked in camps and lead camp songs in front of hundreds of campers!
She's excited to be an Entertainment Ranger for AIW Camp and can't wait to meet all the cool kids. Outside of camp, you can catch her performing improv comedy in San Francisco many times a month!
Dana Frankel, Adventure Guide (Counselor)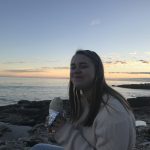 This is Dana's first year at AIW and she is so excited for camp! She's finishing her first year at UC Santa Cruz as an Environmental Studies major. She can't wait to help kids improve their writing skills while sharing her passion for music and the arts.
Nevan Samadhana, Adventure Guide (Counselor)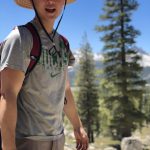 Nevan Samadhana only knows one way to cook an egg.When he's not outdoors camping or hiking, he loves to read and program. As third year at UC San Diego studying computer Science, he is fascinated with all things tech and enjoys teaching others how to code. Through his experience as a coding coach at The Coder School in San Mateo, he was able to find his passion for working with children of all ages. Nevan grew up playing basketball and loves playing sports of all kinds. (Especially chess!)
Lucy Conner, Adventure Guide (Counselor)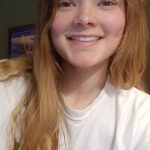 Lucy Conner loves to read, write, and be active. Lucy was on the swim and ski team growing up. She loved the coaches and the organization in itself; in fact, she loved the pool in general. She became inspired to coach swimming. So, she volunteered at a program called Sea Serpents. She also became a lifeguard so she could spend even more time at the pool (: Later, she decided to coach Ski Team at Squaw Valley in Lake Tahoe as well! Lucy currently attends the University of Colorado Boulder where she studies Integrative Physiology. Lucy can't wait to share her love for writing and creativity!
Rebecca Balestieri, eBook Ranger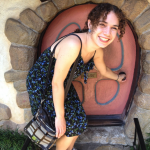 Rebecca is thrilled to start her first summer as an eBook Ranger with Adventures in Writing! Rebecca has been working at summer camps for the past three years and loves the silliness and energy that comes with camp. Rebecca earned her BA in Psychology and Social Behavior from the University of California, Irvine, and she recently graduated with her teaching credential from San Francisco State. She is excited to begin her first year of teaching in the fall! Rebecca has loved writing ever since she can remember and still plans on writing a book (or two) one day. She is a huge fan of Disney and musical theatre and loves to be silly with her campers. She can't wait to help campers discover their own love of writing this summer!
Caitlyn Liu, Secretary of Shenanigans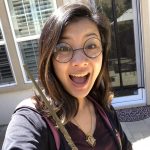 Caitlyn is about to embark on her second year of college at UC Davis. She studies English and Communications and intends to pursue a minor in Professional Writing. Her first year was jam-packed with writing for Her Campus, an online collegiate blog, planning UC Davis Picnic Day, and updating her personal blog, Caitlyn Unabridged.
At Dougherty Valley High School, she was apart of the Leadership class and was Student Body Secretary her senior year. In addition, she was heavily involved with ConnectEd, an after-school tutoring program for elementary aged students.
Caitlyn LOVES to read and write. Her favorite all-time series is, of course, Harry Potter! This is her first year as Secretary of Shenanigans and she is uber excited to join the team!
Zuulunegshiglen (Ellen) Batsuuri, Supervised Play Scout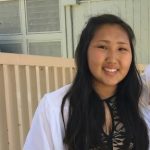 Ellen Batsuuri is entering her junior year at Aragon High School where she has been enrolled in the Leadership class for two years as well as Class of 2020 President for both her freshman and sophomore years. She will also be Aragon's Associated Student Body Secretary for this upcoming year. She is very passionate and loves to volunteer with her school's Key Club. This is her first time at AIW and is looking forward to it!
Diana Chong, Supervised Play Scout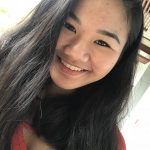 My name is Diana and I'm currently a highschool student. In my school, I am involved in the orchestra, the cheer squad, and the lacrosse team (of which I was one of the three captains). I love all things regarding the arts: music, paintings, architecture, especially writing.