Glen Park | 07/09/2018-07/20/2018
St. John Catholic School


PRICING (2-WEEKS)
Note: All prices shown are for TWO-WEEKS of camp.
$859 Tuition
Tuition includes all instruction, activities and materials. It also includes two camp t-shirts, which should be worn daily. Lunch is NOT included.
Add-Ons
$70 – Morning Supervised Play (8am – 9am)
$140 – Afternoon Supervised Play (3pm – 6pm)
$100 – Daily Lunch & Snack
$6 – Extra camp t-shirt (2 shirts are included with your registration)
$6 – Extra camp CD (1 CD is included for each child registered)
Discounts
Family Discount:
$20 off per camper for 2 members of the same family
$30 off per camper for 3 members of the same family
$40 off per camper for 4 members of the same family – please contact us to register 4 or more members of the same immediate family
925 Chenery Street, San Francisco, CA 94131
07/09/2018 – 07/20/2018 (M-F, 9am – 3pm)

Supervised play available 8am-9am and 3pm-6pm for an additional charge.
Adventures in Writing Camp is excited to return to Glen Park's St. John Catholic School this summer! This San Francisco location will have first grade, elementary, and middle school programs. Our team of credentialed teachers, musicians and college students is ready to help campers build confidence and fall in love with writing this summer!
Space available in 1st grade!
Space available in 2nd grade!
Space available in 3rd grade!
Space available in 4th grade!
Space available in 5th grade!
Only 1 space remaining in 6th grade!
Space available in 7th grade!
Only 4 spaces remaining in 8th grade!


Camp Staff
MEET THE TEAM
Adrienne Thompson, Site Administrator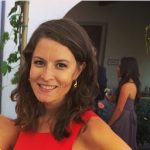 Adrienne Thompson is a local from the Bay Area. After high school she continued her education at UC San Diego. There she studied Literatures of the World with a focus in Spanish Literature, as well as a minor in Education. Adrienne got her Spanish Bilingual teaching credential and Masters of Education there as well. Soon after, she set her sights far and moved to Argentina for a cultural and linguistic immersion. She taught English as a foreign language as well as second and third grade in a bilingual school. There she gained a unique perspective of distinct academic cultures, teaching styles and expectations. Adrienne then returned to the Bay Area and taught for two years at a Title-I public school. She currently works at Willow Creek Academy and loves fusing these experiences into a dynamic and engaging education for all her students.In her free time you will find Adrienne outdoors and with others. She is excited to work for her third summer at Adventures in Writing Camp helping kids pursue their love of writing!
Jennifer Carrade, Writing Ranger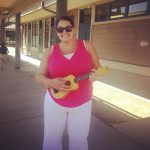 Jennifer Carrade is excited for her first summer as a Writing Ranger at Adventures in Writing Camp! She is a 4th grade teacher at Willow Creek Academy in Sausalito. She has her bachelors in Elementary Education and her M.Ed in Elementary Education with a focus on literacy, both from High Point University in North Carolina. Jennifer loves to help her students soar and reach new levels they thought weren't possible!
When Jennifer is not sharing her love of learning with her students, you can find her on the go. She loves to travel and is working on visiting all 50 states (only 18 left)! She also enjoys going to concerts (her favorite concert she has been to is Paul McCartney), reading, hiking, baking, watching the Giants, and exploring wherever her curiosity takes her.
Theresa Nealon, Writing Ranger (Middle School)
Theresa 'Terri' Nealon is an almost thirty year credentialed teacher. She is energetic, creative and excited to be bringing her unique skill set to AIW this summer. She is a highly entertaining teacher –the classroom is her stage and she shines! She has a gift for bringing out the best in each student.
She is a proud San Francisco native who has stayed local and received both her B.A. and credential from SF State. She also holds a MA in TESOL from USF. She is a passionate, lifelong learner who loves learning as much as she loves teaching.
Matthew Hagarty, Entertainment Ranger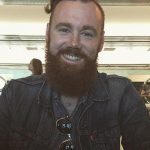 Matthew currently teaches K-7th supplemental English and Reading at two schools in San Francisco's Mission District. While in high school, Matthew first discovered his passion for writing as well as leadership and community service. While attending California State University, Chico, Matthew worked as both a writing tutor at the Student Learning Center and a coordinator for Community Action Volunteers in Education (C.A.V.E.), where he assisted the Boys & Girls Club of the North Valley to recruit university students to volunteer at local club sites.
After graduating college, Matthew began to pursue his other passion in life, music. When he is not in the classroom teaching, Matthew can be seen playing some of the Bay Area's most prominent music venues and summer festivals. He is STOKED to be able to share both his passion for writing and music with everyone this summer at Adventures in Writing Camp!
Lukas Kasimor, Adventure Guide (Counselor)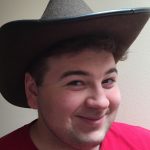 Lukas Kasimor used to be a wizard! Or that's what he loved to imagine when he was writing short stories in middle school. He was casting spells and making potions to become a powerful writer! He loved to write short stories with his friends when he was younger sometimes pretending to be a spy, treasure hunter, cowboy or wizard! This is Lukas's second session as an Adventure Guide and he is excited to help kids learn while having a fun time doing it! As always he is ready to help kids get their creativity going and grow to become big and strong writers. When he is not helping kids learn, he is a student at Northeastern University in the sometimes snowy city of Boston! There he studies International Affairs and is getting a minor in Computer Science. At school, Lukas also is a big rugby player and loves to do charity work in the community around his school. Last semester he took an acting classes where we got to be as silly as possible. While he goes to school in Boston, he was raised in San Francisco and knows it like the back of his hand! Lukas loves to work with kids as he has helped mentor younger kids throughout his time in middle and high school, where he was on duty to make sure everyone was having fun!
Kristina Zatarain, Adventure Guide (Counselor)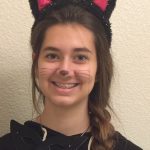 Kristina Zatarain is thrilled to be joining Adventures in Writing for her first time as an Adventure Guide! Currently a student at San Francisco State, she plans to stop climate change, starting by earning her degree in Environmental Science. A Principal's Honor Roll student looking to continue her academic success, Kristina is hardworking and dedicated to her work - whether it be writing essays or playing games with summer campers. Outside of school, Kristina is a complete book fanatic and an animal lover who often combines those passions by speeding through fantasy novels beside her beloved cats. Kristina also enjoys spending time with her six-year-old cousin, particularly when channeling her inner artist and drawing pictures for them to color. Kristina has taken numerous dance and musical theater classes for eight years and loves having fun with fellow performers of all ages. She can't wait to meet her new campers and create a wonderful experience for them to remember!
Milan Whitfield, Adventure Guide (Counselor)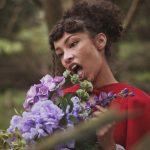 Milan Whitfield is extremely excited to be spending her first time at camp as an Adventure Guide! She is currently a student at City College of San Francisco and is working to transfer to SF State. They say "If you do what you love, you'll never work a day in your life."...she found this eerily true in when she decided to pursue her passion in the theater (budum-tss)! Jokes aside how many people can say their job includes dressing up as a princess and singing on stage? Milan has had the pleasure of working with so many talented people on incredible projects, from playing Sleeping Beauty in the Sf Holiday Panto in Union Square to recently joining The California Revels for their upcoming holiday experience. Theater has opened up so many doors to new experiences and learning opportunities for her; she cant wait to bring to camp!
In her free time she loves to draw, tend to her plant babies and play with her kitten-cat "The Baby".
Her senior year in high school along with being a teachers assistant she had the pleasure of chaperoning Outdoor Ed, A 5 day camping experience to educate our youth first hand, up close and personal with wildlife, as Cabin leader "Kiwi Bird"! Despite the constant rain She and her campers had an amazing time learning about where our food comes from, who helped make it and how we can do our best to preserve the environment.
Erica Zatarain, Adventure Guide (Counselor)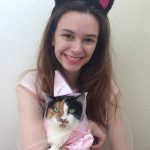 Erica is very excited to be spending her summer as an Adventure Guide for Adventures in Writing Camp! Currently, she is attending San Francisco State, where she's majoring in Hospitality and Tourism, an industry which suits her energetic and outgoing nature. When she is not studying, Erica enjoys reading to, entertaining and watching over elementary students at her local elementary school. She also has a surplus of experience tutoring middle school students. Erica loves animals and spending time with her kitties. She combines her passion for animals and people by volunteering with the Therapy Animals Program at San Francisco State. It brings her joy to be a one-woman welcoming committee for the program and help her peers come out of their shells and be more comfortable. Erica also loves writing. In school she wasn't so keen about writing and found it a chore. But once she discovered a "Magical Side of Writing", her whole perspective changed and now she can't get enough of it! Erica writes all the time for fun, has written many stories and has been recognized for her writing by receiving the Academic Excellence Award for Humanities in high school. She has also participated in musical theater since she was little and loves to perform and be silly. Erica can't wait to meet the campers and help them make memories and grow a love of writing!
Grace Wilson, eBook Ranger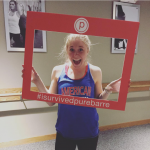 Grace Wilson, a Michigan native (Go Blue!), is ecstatic to bring her love of teaching with a focus on the growth mindset, mindfulness and student ownership to Adventures in Writing. Grace graduated with her Bachelor's Degree in Elementary Education from American University where she played the best sport in the world-- field hockey. Grace stayed in Washington D.C., where she taught first and second grade and moved to the Bay Area to continue teaching second grade. When she is not teaching, Grace loves taking her niece and nephew on new adventures in the bay area, running, hiking, trying all the newest fitness classes and drinking all the coffee.
Josh Tazman Reinier, Secretary of Shenanigans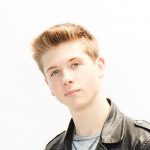 Josh has always loved making imaginary worlds. When he was in second grade, he wrote a series of short stories about the Legornegs, furry humanoid creatures that had bows and arrows and could control things with their minds. He even dressed up as one for Halloween! On that note, he still designs his own Halloween costumes, and his love of creating characters has led to a series of musical theater roles, from Bobby Strong in "Urinetown" to Dan in "Next to Normal," as well as a performance as the Second Spirit in Mozart's opera "The Magic Flute." Josh has combined his passion for words with a lifelong passion for music—he's been singing, playing piano, and trying out any instrument he can get his hands on for as long as he can remember. He's been writing songs since 6th grade, has sung jazz at national festivals in New York, Montreal, and even Salzburg, and currently is learning classical composition in college. In addition, Josh has a love of teaching, believing that an inspiring education is the key to a meaningful life. He's worked for the past 2 summers at the Spirit Rock Meditation Center, where he's taught mindfulness to kids. He attends Oberlin College and Conservatory, earning a double degree in English and Composition. He's excited to be bringing together his interests in creating, learning, and teaching at Adventures in Writing!