Cupertino South | 07/30/2018-08/10/2018
Bethel Lutheran School


PRICING (2-WEEKS)
Note: All prices shown are for TWO-WEEKS of camp.
$799 Tuition
Tuition includes all instruction, activities and materials. It also includes two camp t-shirts, which should be worn daily. Lunch is NOT included.
Add-Ons
$70 – Morning Supervised Play (8am – 9am)
$140 – Afternoon Supervised Play (3pm – 6pm)
$100 – Daily Lunch & Snack
$6 – Extra camp t-shirt (2 shirts are included with your registration)
$6 – Extra camp CD (1 CD is included for each child registered)
Discounts
Family Discount:
$20 off per camper for 2 members of the same family
$30 off per camper for 3 members of the same family
$40 off per camper for 4 members of the same family – please contact us to register 4 or more members of the same immediate family
10181 Finch Ave, Cupertino, CA 95014
07/30/2018 – 08/10/2018 (M-F, 9am – 3pm)
Supervised play available 8am-9am and 3pm-6pm for an additional charge.
Adventures in Writing Camp is excited to come to Bethel Lutheran School this summer! This Cupertino location will have first grade, elementary, and middle school programs! Our team of credentialed teachers, musicians and college students is ready to help new campers build confidence and fall in love with writing, and help returning campers continue to develop as writers!
Only 1 space remaining in 1st grade!
2nd Grade is FULL for this camp! Click HERE to be added to the waitlist.
3rd Grade is FULL for this camp! Click HERE to be added to the waitlist.
4th Grade is FULL for this camp! Click HERE to be added to the waitlist.
5th Grade is FULL for this camp! Click HERE to be added to the waitlist.
Only 2 spaces remaining in 6th grade!
Only 1 space remaining in 7th grade!
Only 1 space remaining in 8th grade!


Camp Staff
MEET THE TEAM
Craig Kabert, Site Administrator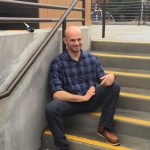 Craig Kabert is very much looking forward to his new role as the Site Administrator for the Los Altos and Cupertino locations. During the school year, he teaches and is attending San Francisco State University to obtain his Special Education Credential. Craig has been teaching and working in public, private and charter schools for the past eight school years. He plans on using this experience to help make camp an inspiring and fun experience for his campers and staff.
Howard Gipstein, Writing Ranger (Middle School)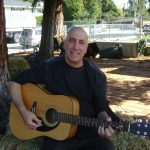 Howard Gipstein has been teaching for twenty years, and he also has a great love for music and literature. He has led elementary, middle, and high school students in songwriting, poetry readings with improvised electric guitar and keyboard accompaniments, drum circles, and individual and collaborative writing projects. He has also written and self-published many of his own ebooks on many different subjects for students and other teachers, as well as short stories, verse, and novels. Howard has a BA in English, and a multiple subject and a special education teaching credential.
Kelly Higashi, Writing Ranger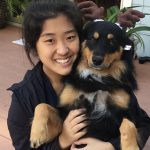 Hi my name is Kelly Higashi!
I recently graduated from San Jose State University with my Multiple Subject Teaching Credential and a Master's in Education. I have been working with children throughout my career in after school programs, summer camps, and in the classroom. My favorite subject to teach is writing, so I am very excited to spend my summer helping children write at AIW camp!
In my down time, I enjoy reading, baking cookies, and hanging out with my dog.
Sally Fox, Writing Ranger (1st Grade)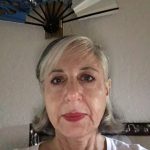 Originally, I am from Daly City, and recall spending my early years climbing up and down rocks to get to the beach. My other hobbies include washi doll making, poetry, short story writing, and beginning harp. I have wonderful memories working in Cupertino. For the past two years, I have been thoroughly enjoying myself at the Mountain View Senior Center, facilitating ESL courses.
I graduated from UC Berkeley with a B.A. in Oriental languages. I did some volunteer work at Berkeley, for the Pacific Film Archives next to the UC campus. I received my M.A. from San Francisco State studying U.S. military history from an Asian perspective. I have a doctorate in educational leadership from the University of Phoenix.
As a United States Peace Corps Volunteer at Sam Yook Rehabilitation Center in Seoul, Korea, I worked with children with cerebral palsy. We did aerobics and movement, and of course, everyone learned ESL. I was my school's representative and a committee member for A Very Special Arts Festival, a nationwide celebration in Seoul.
After returning home, I went back to Japan, to further explore the beauty of its culture and language (and was fortunate to find work in Kyoto). I came back to northern California, as a full time elementary school teacher-for a number of years. In the meantime, I found time to travel and facilitate ESL courses in the People's Republic of China, Korea, and Saudi Arabia.
Matthew Hagarty, Entertainment Ranger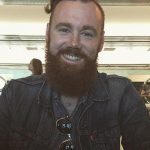 Matthew currently teaches K-7th supplemental English and Reading at two schools in San Francisco's Mission District. While in high school, Matthew first discovered his passion for writing as well as leadership and community service. While attending California State University, Chico, Matthew worked as both a writing tutor at the Student Learning Center and a coordinator for Community Action Volunteers in Education (C.A.V.E.), where he assisted the Boys & Girls Club of the North Valley to recruit university students to volunteer at local club sites.
After graduating college, Matthew began to pursue his other passion in life, music. When he is not in the classroom teaching, Matthew can be seen playing some of the Bay Area's most prominent music venues and summer festivals. He is STOKED to be able to share both his passion for writing and music with everyone this summer at Adventures in Writing Camp!
Frances Ambrose, eBook Ranger
Frances Ambrose enjoys her 15th academic year substitute teaching K-5 for several public school districts in Santa Clara County. She has also taught Science and Lego robotics to K-3 for the past two summers and 5th Grade Math and Language Arts for 7 summers before that. Additionally Frances has taught summer school to ELL Kinder and ELL First Grade. She has a B.S. in Liberal Studies and a Multiple Subject Teaching Credential with CLAD from National University, San Jose, CA. Sub teaching has given her experience working with multiple writing curricula. She also has coursework in biology from U.C.S.C. and in Anthropology from S.C.U. She has traveled through 7 different European countries, Mexico and Canada. She was a volunteer excavator on a dig in Germany with University Research Expedition (UREP) where she uncovered and recorded the locations of 7,000 year old hazel nuts from the Lake Dwellers of Mesolithic Europe. Her hobbies include learning about different cultures, past and present, journaling and traveling. She is looking forward to having remarkable adventures in writing her first summer with A.I.W. camp!
Anne Gibney, Supervised Play Supervisor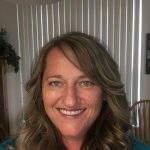 Anne has been a teacher for 14 years, most of which have been at the elementary school level. She has taught everything from preschool through high school, but elementary school is by far her favorite! According to her students, Anne makes writing fun by inspiring them to use their creativity to create amazing stories.
In her spare time, she enjoys walking, swimming, playing tennis, acting in plays, movies and on TV, singing karaoke, making craft projects, sewing, cooking, and reading. She has even published some poetry!
Audrey Poon, Supervised Play Scout
Audrey Poon is a high school student who loves learning about science and most of all, have fun. She also likes expressing herself with her creativity. She enjoys drawing, painting, sculpting and most of all, wood working. When she was younger she played a lot of sports like: soccer, swimming, tennis, basketball, and gymnastics.
Jill Davis, Supervised Play Scout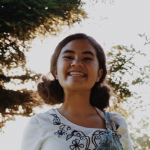 Jill Davis is a high school student who loves to be adventurous. She loves to learn and loves to read! She enjoys painting and playing her musical instruments. She has been learning the piano since she was 5 and the violin since she was 3! She also loves to hang out with her friends and family and go on fun adventures.