Irvine | 06/18/2018-06/29/2018
Crean Lutheran High School


PRICING (2-WEEKS)
Note: All prices shown are for TWO-WEEKS of camp.
$819 Tuition
Tuition includes all instruction, activities and materials. It also includes two camp t-shirts, which should be worn daily. Lunch is NOT included.
Add-Ons
$70 – Morning Supervised Play (8am – 9am)
$140 – Afternoon Supervised Play (3pm – 6pm)
$6 – Extra camp t-shirt (2 shirts are included with your registration)
$6 – Extra camp CD (1 CD is included for each child registered)
Discounts
Family Discount:
$20 off per camper for 2 members of the same family
$30 off per camper for 3 members of the same family
$40 off per camper for 4 members of the same family – please contact us to register 4 or more members of the same immediate family
12500 Sand Canyon Ave, Irvine, CA 92618
06/18/2018 – 06/29/2018 (M-F, 9am – 3pm)

Supervised play available 8am-9am and 3pm-6pm for an additional charge.
Adventures in Writing Camp is excited to return to Crean Lutheran High School with all new curriculum this summer! This location will have first grade, elementary, and middle school programs! Our team of credentialed teachers, musicians and college students is ready to help new campers build confidence and fall in love with writing, and help returning campers continue to develop as writers!

2nd Grade is FULL for this camp!
Click HERE to be added to the waitlist.
3rd Grade is FULL for this camp!
Click HERE to be added to the waitlist.
Only 4 spaces remaining in 4th grade!
Only 1 space remaining in 5th grade!
Space available in 6th grade!
Only 3 spaces remaining in 7th grade!
Only 4 spaces remaining in 8th grade!


Camp Staff
MEET THE TEAM
Evelyn Seto, Site Administrator
Evelyn Seto is currently a 4th grade GATE teacher in Long Beach, California. She has taught for many years in grades 1st through 6th grade. Evelyn has a passion for teaching writing and helping young writers express their thoughts. She finds it inspirational for students to take ownership of their writing and make it unique...and creative! She earned her BA from Cal State Long Beach in Liberal Studies with an English concentration, and a MS from National University in Curriculum and Instruction. In her spare time, she likes to spend time with her children, husband, and two dogs. You will often find all of them camping or going on walks on the beach!
Stephanie Hustler, Writing Ranger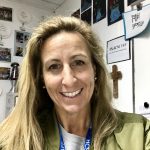 Hi everyone! I am a former teacher with 10+ years of teaching elementary and middle school. I love being in the classroom and seeing the excitement on my students' faces when they learn. I love to joke around and express my boisterous personality. It seems to work well in the class. I have been married to my wonderful husband for 9 years and I am also a mother to two beautiful, spunky girls ages 3 1/2 and 7 1/2. They keep me on my toes! I now am a professional substitute, which allows me to be flexible as a mom. Our family loves the beach and I am an avid surfer. I was the camp director for Surf Diva Surf School in San Diego for a few years and was so blessed to be able to get do what I love the most, being in the ocean and surfing! I am really looking forward to meeting and working with everyone this summer!
Kelsey Weston, Writing Ranger (Middle School)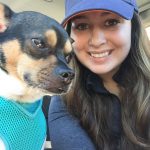 Kelsey Weston is a middle school math and science teacher at Vista Heritage, who misses reading novels and creative writing during the school year. She has a Masters in Education from USC and a Bachelors in Social and Behavioral Sciences from Seton Hall University. This is her second summer with Adventures in Writing Camp and she is very excited! Feel free to ask her to sing some Disney songs with you, because she probably knows most or all of the words. She enjoys being transported to far away places to play quidditch with Harry, dig holes with Stanley Yelnets, and float down the river with Huckleberry.
Carly Kennedy, Adventure Guide (Counselor)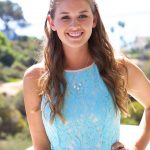 Carly loves making learning fun! She gradated in June 2016 from Cal Poly San Luis Obispo with a Bachelor's of Science in Liberal Studies and a concentration in Child Development. Since then, she has moved to Long Beach where she is pursuing her Multiple Subject Teaching Credential at Cal State Long Beach. She hopes to have a job in a classroom of her very own come fall! Carly has experience working with students of a variety of ages in academic, yet fun and social settings, in order to create a positive and well-rounded learning environment.
When Carly is not teaching, she enjoys hiking, reading, and relaxing at the beach with her friends and family. Carly is eager to take her love of learning and her sense of adventure and make this summer, a summer your child will never forget!
Hailey Vittrup, Adventure Guide (Counselor)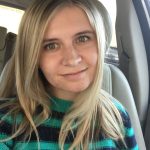 Hailey has always loved writing. From research papers to short stories, Hailey cannot remember a time when she didn't want to write. A May 2016 graduate of The Master's College (now University), Hailey has a Bachelor's of Science degree in Family & Consumer Sciences with an emphasis in Communication. Since then, she has been working as a high school teacher while pursuing a Master's degree in Communication: New Media and Marketing.Hailey's interests in the field of writing vary from creative to editorial pieces. She completed a four-month internship at The Signal newspaper while finishing up her Bachelor's degree, and loved interviewing, editing, and writing articles of her own for the paper. She has written to various children's fiction authors over the past few years, and has read more books than she can count. Hailey has volunteered as an AWANA leader and Sunday School teacher in her church for 3 years, and loves teaching children and inspiring them to do their best at whatever they are doing.
Cassandra Reveles, Adventure Guide (Counselor)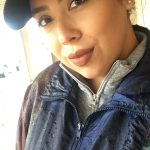 Hi y'all, I'm Cassandra Reveles, a junior at CSU Chico. I love kids and I'm pursing a career in Liberal Studies (YAY for teachers). I plan on enrolling to the bilingual teaching credential. In my free time I LOVE to watch movies, anywhere from comedy to thrillers, just not anything scary. I also enjoy a good beach day, and hiking although I don't do it often as I'd like. I would say I'm a pretty cool, energetic, and very friendly person.
Ashley A., eBook Ranger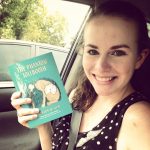 Ashley is all about reading, writing and helping kids have fun when they learn! She currently teaches middle school Language Arts, but got her start in teaching as a creative writing instructor for grown-ups. This is Ashley's second session of Adventures in Writing Camp, and she loves how writing and communicating clearly can help people in all parts of their life, not just school. When Ashley's not teaching, she's usually reading a good book, hiking with her dog, painting, gardening or practicing yoga.
Christine Joines, eBook Ranger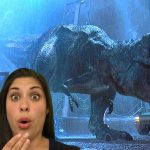 Creative Christine can't wait to meet all of the campers this summer! She is passionate about reading and writing and knows the campers will be too!
When Creative Christine is not at Adventures in Writing Camp, she teaches 5th grade language arts. She has been teaching for 8 years and couldn't think of anything she would rather be doing! Besides reading, Christine loves going to Disneyland with her family!
She can't wait to meet everyone, this is going to be the best summer yet!
Kari Munoz, Secretary of Shenanigans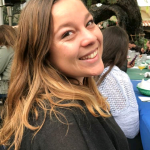 My name is Kari Munoz! I earned my Undergraduate from Cal State Fullerton in Health Science, specifically Health Education, and I minored in Kinesiology. Through college, I coached girls softball in Orange, and I taught after school Chess throughout Orange County. I also taught for the Fullerton School District teaching physical education. I finished my Multiple Subject Teaching Credential program through Cal State Fullerton, with an emphasis in Arts and Creativity. Since then, I have been substitute teaching in Fullerton, which I love! I am passionate about science, writing, fun, and creativity! I love to incorporate games and manipulatives when learning, and I believe in teaching to the multiple intelligences. I can't wait to work this summer with Adventures in Writing!
Julian Mejia, Supervised Play Supervisor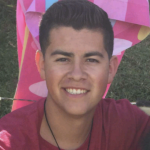 This is my first session at AIW Camp. I currently work for the City of Anaheim in the Community services Department. I have been working for over 2 years now. Working with the the city has taught me the value of helping others in our community. I love seeing the impact I make on kids lives everyday I come in to work. I am currently enrolled at Cal State Fullerton majoring in Health Science. I am very passionate when it comes to impacting the youth in a positive way. One of my favorite things to do on my free time is to play soccer with my friends as well as watching the sport. I am excited to make sure the children have a memorable and fun experience at AIW Camp!
Ursula Sanchez, Supervised Play Scout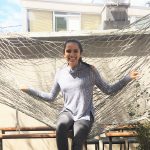 My name is Ursula Sanchez, I am a Political Science major. I love reading and have always had a huge passions for writing. I am in my last semester at Santiago Canyon College, with hopes of transfering to a 4 year university next Spring, to obtain my Bachelor's in Political Science with a minor in History. I have always been a huge history buff. That passion has had a huge influence on my writing and creativity. I love working with kids to help them discover their creativity and potential as writers.