Irvine | 06/18/2018-06/29/2018
Crean Lutheran High School


PRICING
$729 Early Registration Price ($759 after 03/30/2018)
Tuition includes all instruction, activities and materials. It also includes two camp t-shirts, which should be worn daily. Lunch is NOT included.
Add-Ons
$70 – Morning Supervised Play (8am – 9am)
$140 – Afternoon Supervised Play (3pm – 6pm)
$6 – Extra camp t-shirt (2 shirts are included with your registration)
$6 – Extra camp CD (1 CD is included for each child registered)
Discounts
Family Discount:
$20 off per camper for 2 members of the same family
$30 off per camper for 3 members of the same family
$40 off per camper for 4 members of the same family – please contact us to register 4 or more members of the same immediate family
12500 Sand Canyon Ave, Irvine, CA 92618
06/18/2018 – 06/29/2018 (M-F, 9am – 3pm)
Supervised play available 8am-9am and 3pm-6pm for an additional charge.
Adventures in Writing Camp is excited to return to Crean Lutheran High School with all new curriculum this summer! This location will have first grade, elementary, and middle school programs! Our team of credentialed teachers, musicians and college students is ready to help new campers build confidence and fall in love with writing, and help returning campers continue to develop as writers!
Space available in 1st grade!
Space available in 2nd grade!
Space available in 3rd grade!
Space available in 4th grade!
Space available in 5th grade!
Space available in 6th grade!
Space available in 7th grade!
Only 5 spaces remaining in 8th grade!


Camp Staff
MEET THE TEAM
Evelyn Seto, Site Administrator
Evelyn Seto is currently a 4th grade GATE teacher in Long Beach, California. She has taught for many years in grades 1st through 6th grade. Evelyn has a passion for teaching writing and helping young writers express their thoughts. She finds it inspirational for students to take ownership of their writing and make it unique…and creative! She earned her BA from Cal State Long Beach in Liberal Studies with an English concentration, and a MS from National University in Curriculum and Instruction. In her spare time, she likes to spend time with her children, husband, and two dogs. You will often find all of them camping or going on walks on the beach!
Kevin Heydman, Entertainment Ranger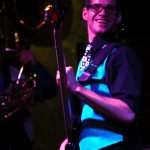 Kevin Heydman loves music and education. Kevin spends his time educating preschool through 5th grade elementary students the joy of music in Orange County.
Kevin is excited to be a part of the Adventures in Writing Camp team and bring his talents to inspire and entertain students with writing and art. He also holds a Bachelor's Degree in Commercial Music from California State University Los Angeles and Master's Degree in Double Bass Performance from Azusa Pacific University. He also runs an after school band program giving kids skills in music as well as building self esteem and leadership skills.
Ashley Annis, eBook Ranger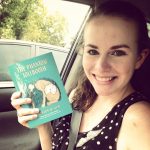 Ashley Annis is all about reading, writing and helping kids have fun when they learn! She currently teaches sixth grade Literature & Language Arts in Fountain Valley, but got her start in teaching as a creative writing instructor for grown-ups at the University of South Florida.This is Ashley's first session of Adventures in Writing Camp, and she couldn't be more excited! This is because she loves how writing and communicating clearly can help people in all parts of their life, not just school. In addition to holding a terminal Master of Fine Arts degree in Creative Writing from the University of South Florida, and a dual Bachelor of Science Degree in Communication Sciences & Rhetoric from Florida State University, Ashley has also written the Language Arts curriculum for her current school and is pursuing training in Adolescent Montessori Education.When Ashley's not teaching, she's usually reading a good book, hiking with her dog, painting, gardening or practicing yoga.
Christine Joines, eBook Ranger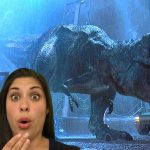 Creative Christine can't wait to meet all of the campers this summer! She is passionate about reading and writing and knows the campers will be too!
When Creative Christine is not at Adventures in Writing Camp, she teaches 5th grade language arts. She has been teaching for 8 years and couldn't think of anything she would rather be doing! Besides reading, Christine loves going to Disneyland with her family!
She can't wait to meet everyone, this is going to be the best summer yet!