Tustin | 07/23/2018-08/03/2018
Tustin Memorial Academy


PRICING (2-WEEKS)
Note: All prices shown are for TWO-WEEKS of camp.
$819 Tuition
Tuition includes all instruction, activities and materials. It also includes two camp t-shirts, which should be worn daily. Lunch is NOT included.
Add-Ons
$70 – Morning Supervised Play (8am – 9am)
$140 – Afternoon Supervised Play (3pm – 6pm)
$6 – Extra camp t-shirt (2 shirts are included with your registration)
$6 – Extra camp CD (1 CD is included for each child registered)
Discounts
Family Discount:
$20 off per camper for 2 members of the same family
$30 off per camper for 3 members of the same family
$40 off per camper for 4 members of the same family – please contact us to register 4 or more members of the same immediate family
12712 Browning Avenue, Santa Ana, CA 92705
07/23/2018 – 08/03/2018 (M-F, 9am – 3pm)

Supervised play available 8am-9am and 3pm-6pm for an additional charge.
Adventures in Writing Camp is excited to return to Tustin Memorial Academy with new curriculum this summer! This location will have first grade, elementary, and middle school programs! Our team of credentialed teachers, musicians, and college students is ready to help new campers build confidence and fall in love with writing, and help returning campers continue to develop as writers!
Only 2 spaces remaining in 1st grade!
Space available in 2nd grade!
Only 4 spaces remaining in 3rd grade!
Space available in 4th grade!
Space available in 5th grade!
Only 4 spaces remaining in 6th grade!
Space available in 7th grade!
8th Grade is FULL for this camp!
Click HERE to be added to the waitlist.


Camp Staff
MEET THE TEAM
Jami Peters, Site Administrator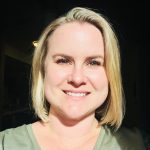 Teaching is an absolute passion of mine! I grew up in Chino Hills and graduated from Ayala High School in 2002. I moved to Orange over a year ago and love it there. I am the youngest of 2. I graduated from San Jose State University with a major in psychology and minor in social work. I was a caseworker at Boys Republic before I moved out to Huntington Beach to be closer to family in 2008. I knew my senior year in San Jose that I wanted to work with children and make a difference, so I attended Azusa Pacific University receiving a masters in education and a multiple subject credential. I have been teaching for eight years and I absolutely love it. I taught third grade and junior high math and science courses in a private school. I am currently teaching sixth grade for a public school and I am grade level chair for all the fifth and sixth grade teachers at our campus. I absolutely love teaching. It is my mission to instill a love for learning in my students. I attempt to teach with a passion for learning so that my students develop a desire to become life-long learners. I look forward to a great camp together!
Kayla Globerson, Writing Ranger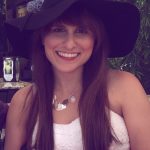 Kayla is so excited to be back at Adventures in Writing Camp for the second summer! She LOVED being an eBook Writing Ranger two summers ago, watching the magic happen of campers' books getting published! Kayla currently resides in San Diego, teaching 5th grade. What an adventure! After wanting to live in San Diego for a few years, Kayla relocated from Orange County two years ago. She LOVES living there and getting to explore new hiking locations, the beaches, restaurants, and shops. Kayla can't wait for another great summer with AIW Camp and to see what these campers (aka future authors!) have in store to bring to life on paper, and eventually in a digital format, with her!
Noah Cervantes, Writing Ranger (Middle School)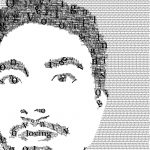 This will be Noah's 3rd year as an Adventure Guide and he's excited to be back. When he's not at school working on his graphic design degree, you can often find him doodling or at a computer practicing new lettering styles. He is absolutely what you would call a "dog-person" and enjoys showing people drawing tricks he's picked up. He loves peanut butter, scary movies, video games, and learning about technology. Noah has been a member of the American Institute of Graphic Arts and on his school's Dean's List for two years and looks forward to helping kids explore their creative side with both words and pictures.
Theresa Orr, Writing Ranger (1st Grade)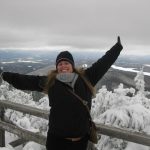 Terry Orr is so excited to be a part of the Adventures in Writing Camp team! During the school year, Terry teaches visual arts to kindergarten through sixth grade students throughout the Fullerton School District. She also has a Masters in Art Therapy from the Vancouver Art Therapy Institute and plans to teach high school in the future. She grew up going to Shakespeare plays and has even written her own interactive Children's Book! She can't wait to share her love of writing with the students at camp.
Philip Black, Entertainment Ranger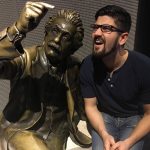 This is Philip Black's second summer working with Adventures in Writing Camp, and he is THRILLED to be back. He received his B.A. in Theatre Performance from Huntington University (in Huntington, IN), where he was a member of the Alpha Chi Honor Society, the Alpha Psi Omega Theatre Honor Society, and a Colloquium Scholar. He has spent the past 7 years working at theaters across America, performing mostly in comedies and musicals. Making people laugh is the thing he enjoys most, followed closely by READING. As he has traveled, he has made a point of always joining the local library. (At last count, he has 5 active library cards.) Along the way, Philip has also developed a distinct passion for TEACHING, helping to run educational "backstage experience" tours in Michigan, doing interactive Treasure Island performances for grade students in Missouri, and teaching for two summers at Camp Melodrama, a theatrical camp for students K-8 in California's Central Coast. He currently spends his days during the school year as a full-time presenter with California Weekly Explorer, running "game show" styled interactive history presentations for grades 4-6 all over Orange County.
Madyson Hill, Adventure Guide (Counselor)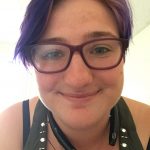 Madyson is a sophomore in college and loves to write and sing and dance. She is so excited to be an Adventure Guide and share her enthusiasm for creativity at Adventures in Writing Camp this summer!
Cali Thornton, Adventure Guide (Counselor)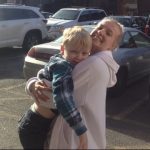 Hey everyone! I'm Cali, a full time college student and I'm so excited to get to experience camp with everyone this summer! I'm a psychology major hoping to transfer to a university. My dream is to work with and help children through therapy. I find being around children extremely rewarding, they're so smart and funny! That's me and my little cousin in my profile picture! I love to express my self any way I can! Dancing, singing, makeup, even dyeing my hair wacky colors, but my favorite is writing! I have been writing stories and journaling since I was a child. Creative Writing is something that shaped who I am today. I found a way to express myself where I can use my imagination to the fullest extent. I cant wait to help kids express themselves through writing!
Lizzy Geringer, Adventure Guide (Counselor)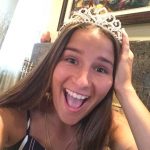 Lizzy is extremely excited to be apart of the Adventures in Writing Camp staff. She can't wait to explore various writing styes to create new stories. She enjoys playing soccer, singing, dancing, and having fun. She loves to play the piano and sing with her family and friends during the holidays. Lizzy is studying biology at the University of Redlands in hopes to pursue a career in the medical field. There she is apart of the women's soccer team.
Kari Munoz, Adventure Guide (Counselor)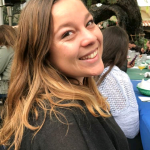 My name is Kari Munoz! I earned my Undergraduate from Cal State Fullerton in Health Science, specifically Health Education, and I minored in Kinesiology. Through college, I coached girls softball in Orange, and I taught after school Chess throughout Orange County. I also taught for the Fullerton School District teaching physical education. I finished my Multiple Subject Teaching Credential program through Cal State Fullerton, with an emphasis in Arts and Creativity. Since then, I have been substitute teaching in Fullerton, which I love! I am passionate about science, writing, fun, and creativity! I love to incorporate games and manipulatives when learning, and I believe in teaching to the multiple intelligences. I can't wait to work this summer with Adventures in Writing!
Stephanie (Stevie) Tayor, Adventure Guide (Counselor)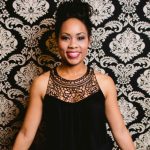 Stephanie, who affectionately goes by Stevie, is an L.A. transplant originally from Michigan. Someone told her she was a writer as a kid and she believed it! Stephanie has been pursuing her writing dreams since middle school and is excited to inspire kids to pursue their love of writing!
Kirstin Joyce, Adventure Guide (Counselor)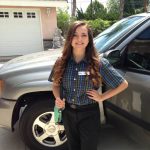 Kirstin's favorite movie growing up was Beauty and the Beast - most girls wanted the castle, but she just wanted the library. As an English major and aspiring teacher at California State University Chico, she's fortunate enough to have been hired as an English and Political Science mentor on her campus and gets to spend lots of time guiding incoming freshman to success in their classes. As a member of the mentoring program, she has been trained in methods of teaching that include hands-on learning, group activities, and making sure others feel positive about themselves and their abilities within the classroom. Her personal take on writing? It is one of the best ways that young minds can express and discover themselves, and she is crazy excited to be working with so many creative kids! When she's not hitting the books or coming up with story ideas (she would read and write all day if she could), you can probably find her at the movies or in the nearest cupcake shop - she seriously loves those things!
Carmelita Lopez, eBook Ranger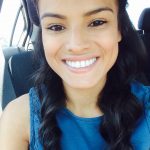 Hello my name is Ms. Lopez. I have been a teacher for over four years. This past school year, I was a Language Arts Intervention Teacher. I focused primarily on teaching reading and writing skills to students in grades kindergarten through fifth. I have a love of reading and writing, and enjoy working with students in these areas. As a teacher, I always strive to come up with creative lessons. My lessons may focus on technology or students interest. I try to foster a love of learning with all of my students. When I am not teaching, I love spending time with my two children.
Lulu Pellizzari, Secretary of Shenanigans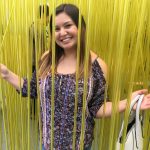 We are so excited that Lulu is returning to AIW Camp as an Adventure Guide, for her fourth summer! When she is not working at the summer camp, she is getting her degree in Journalism at Rutgers University in New Jersey. Also she can be found back-stage, stage managing shows or in the kitchen cooking up a storm. Her three greatest loves are food, children and entertainment. We can't wait to have her in on the adventure again this summer!
Julian Mejia, Supervised Play Supervisor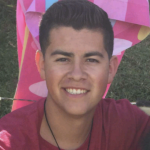 This is my first session at AIW Camp. I currently work for the City of Anaheim in the Community services Department. I have been working for over 2 years now. Working with the the city has taught me the value of helping others in our community. I love seeing the impact I make on kids lives everyday I come in to work. I am currently enrolled at Cal State Fullerton majoring in Health Science. I am very passionate when it comes to impacting the youth in a positive way. One of my favorite things to do on my free time is to play soccer with my friends as well as watching the sport. I am excited to make sure the children have a memorable and fun experience at AIW Camp!
Ursula Sanchez, Supervised Play Scout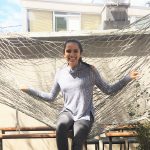 My name is Ursula Sanchez, I am a Political Science major. I love reading and have always had a huge passions for writing. I am in my last semester at Santiago Canyon College, with hopes of transfering to a 4 year university next Spring, to obtain my Bachelor's in Political Science with a minor in History. I have always been a huge history buff. That passion has had a huge influence on my writing and creativity. I love working with kids to help them discover their creativity and potential as writers.