Inner Richmond | 06/18/2018-06/29/2018
Congregation Beth Sholom


PRICING (2-WEEKS)
Note: All prices shown are for TWO-WEEKS of camp.
$909 Tuition
Tuition includes all instruction, activities and materials. It also includes two camp t-shirts, which should be worn daily. Lunch is NOT included.
Add-Ons
$70 – Morning Supervised Play (8am – 9am)
$140 – Afternoon Supervised Play (3pm – 6pm)
$100 – Daily Lunch & Snack
$6 – Extra camp t-shirt (2 shirts are included with your registration)
$6 – Extra camp CD (1 CD is included for each child registered)
Discounts
Family Discount:
$20 off per camper for 2 members of the same family
$30 off per camper for 3 members of the same family
$40 off per camper for 4 members of the same family – please contact us to register 4 or more members of the same immediate family
301 14th Avenue, San Francisco, CA 94118
06/18/2018 – 06/29/2018 (M-F, 9am – 3pm)

Supervised play available 8am-9am and 3pm-6pm for an additional charge.
Adventures in Writing Camp is excited to return to Congregation Beth Sholom with back-to-back camps this summer! This San Francisco location will have first grade, elementary, and middle school programs. Our team of credentialed teachers, musicians and college students is ready to help campers build confidence and fall in love with writing this summer!
We are very appreciative of our host, Congregation Beth Sholom, for allowing us to bring Adventures in Writing Camp to the San Francisco community this summer. Out of respect to the wishes of our host, we ask that all campers and staff refrain from bringing any meat products on campus for the duration of the camp. Please ensure that all lunch and snacks are MEAT FREE. Any outside food other than dairy, tuna fish, or vegetarian options are strictly prohibited on the facility.
Space available in 1st grade!
Only 2 spaces remaining in 2nd grade!
Only 1 space remaining in 3rd grade!
Only 2 spaces remaining in 4th grade!
Only 4 spaces remaining in 5th grade!
Only 4 spaces remaining in 6th grade!
Space available in 7th grade!
Only 3 spaces remaining in 8th grade!


Camp Staff
MEET THE TEAM
D'Ouita Woods, Site Administrator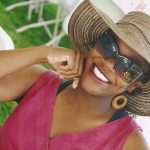 D'Ouita is a Bay Area native who has taught at an elementary school within Oakland Unified School District for the last 12 years. Over a 17 year period, her passion for teaching has afforded opportunities to teach adult ESL, general education elementary and middle school students, as well as K-12 students who have learning disabilities. She enjoys hiking Bay Area trails, baking and spending quality time with family and friends. She loves music and thinks she can dance! She wants to set foot on every continent at least once. She is the proud mother of one brilliant daughter who is also pursuing a career in education. She is excited to join Adventures in Writing Camp!
Abby Benny, Writing Ranger (1st Grade)
Abby has a master's degree in language and literacy, a reading specialist credential and has worked as an elementary school teacher for ten years. As an educator, she is passionate about fostering a love for writing at a young age by engaging kids in meaningful and purposeful writing experiences that empowers them to think of themselves as writers. She is happy to be back for her third summer at AIW Writing Camp helping kids develop a love for writing!
Joshua Gentry, Writing Ranger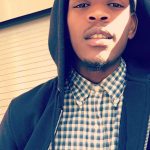 Joshua is a former division one basketball player from Indianapolis, IN! He has played basketball for three different colleges. His first year he played at University of North Dakota in Grand Forks, ND. The next year he played at Trinity Valley Community College in Athens, TX. Joshua finished his undergrad and basketball career at Cal State Fullerton University where he graduated with a BS in Child Development.
Joshua loves to write, sing, dance, draw and spread joy. He's pretty tall and most people say his celebrity look-a-like is Kevin Durant. His favorite color is orange and his favorite food is chicken tenders, by far. Joshua loves watching football and basketball and he has favorite teams and players in each respective sport.
Angelo Sphere, Writing Ranger (Middle School)

Angelo Sphere is a Writing Ranger at Congregation Beth Shalom. Angelo is a former Waldorf school teacher and is currently earning his teaching credential at Dominican University. In addition, Angelo earned his MFA in Creative Writing from Mills College, and a story he wrote at Mills, "After-Action Report" will be appearing in Rosebud 64 this June.
Angelo got started writing stories when he was in middle school and took a class with novelist Martin Cruz Smith. He loves helping young writers find their voice and sharing his experiences as a writer. Angelo believes that the dreams and stories young writers have now are the ones that can last into adulthood.
When he's not writing or reading a great comic book, Angelo is playing board games with his son and daughter. This marks the third year Angelo's hosted the Magic The Gathering Club at Mill Valley Rec's Teen Zone. If you've got a favorite game, tell Angelo!
Terry Bamberger, Entertainment Ranger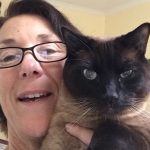 Terry loves using her imagination to tell wondrous stories. She greatly enjoys sharing stories with others and gets excited about all the creative stories students write. This is her first year as an Entertainment Ranger and she can't wait to explore all the amazing stories campers create!When she isn't writing stories with her students, she is busy teaching young actors how to perform on stage, and acts in plays too. Her cat Toddy (yep, that's him in the picture) thinks he has the best stories of all time, but refuses to share them with her....she's working on him though!
Angelyn Klatt, Adventure Guide (Counselor)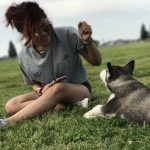 She goes by Angel and is obsessed with animals.
No matter where she's at, any animal will catch her eye, ESPECIALLY dogs. She's got three dogs, two cats, two parrots, and a couple of tortoises (about 8). She loves music; she has been playing piano since she was seven, and was in the choir from freshman to senior year of high school!
While she loves sports and being adventurous, she also enjoys the occasional Friday night sit-in with movies, popcorn, and good company. She enjoys being around kids and enjoys babysitting. When she's not working or out with her friends, Angel is a student at San Francisco State University, currently studying Political Science and hoping to become a lawyer.
Josh Tazman Reinier, Adventure Guide (Counselor)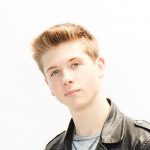 Josh has always loved making imaginary worlds. When he was in second grade, he wrote a series of short stories about the Legornegs, furry humanoid creatures that had bows and arrows and could control things with their minds. He even dressed up as one for Halloween! On that note, he still designs his own Halloween costumes, and his love of creating characters has led to a series of musical theater roles, from Bobby Strong in "Urinetown" to Dan in "Next to Normal," as well as a performance as the Second Spirit in Mozart's opera "The Magic Flute." Josh has combined his passion for words with a lifelong passion for music—he's been singing, playing piano, and trying out any instrument he can get his hands on for as long as he can remember. He's been writing songs since 6th grade, has sung jazz at national festivals in New York, Montreal, and even Salzburg, and currently is learning classical composition in college. In addition, Josh has a love of teaching, believing that an inspiring education is the key to a meaningful life. He's worked for the past 2 summers at the Spirit Rock Meditation Center, where he's taught mindfulness to kids. He attends Oberlin College and Conservatory, earning a double degree in English and Composition. He's excited to be bringing together his interests in creating, learning, and teaching at Adventures in Writing!
Arnel De Leon, Adventure Guide (Counselor)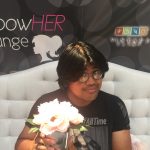 Howya! Arnel De Leon Is a young Filipino American with a desire to help others. His goal in life is to help future generations with their growth through knowledge. Knowledge is the most powerful weapon on earth. With knowledge your potential and overall ceiling in life can improve. Knowledge of writing,math, history, music, science, and sports and help everybody and anybody have a better understanding of the very confusing world we live in. Having literally started from the bottom getting kicked out of high school with poor academics and attitude, but built himself back up through hard work,intellect, and grit across Southern California. He has a plethora of of experiences by working in relationship and marriage counseling clinics, radio stations, homeless shelters, a martial arts dojo, Rrestaurants, sporting websites, an animation studio, music festivals, theaters, churches, and even the Magic Kingdom. Arnel has the desire for future generations believe that with hard work, intelligence, and optimism ANYTHING is possible.
Gena Zanetich, Adventure Guide (Counselor)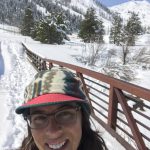 When Gena was a little kid, she was known to furiously tear through her neighborhood with a big cup of "coffee" (chocolate milk) in her red pedal car to which she had sensibly converted from a manual to a stick shift with some pencils and tape, hurriedly trying to get to her "college class". Well, college has since come and gone – graduating with honors in both her undergraduate and graduate studies – Gena still possesses her childhood desire to be a lifelong learner.
Having recently relocated from the East Coast, Gena presently works as a school counselor at a middle school in San Jose. She is an active staff member on campus, reaching out to her students, assisting in developing themselves, socially, emotionally and academically. Not all business, Gena likes to go to work on the hardcourt, coaching a girls' basketball team and playing in an adult basketball league too! See you in the classroom or on the court!
Agnes Zhu, Adventure Guide (Counselor)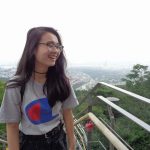 Agnes is an upcoming senior at UC Santa Cruz, double majoring in Legal Studies and Politics. Go Banana Slugs! Her hopes are to become a lawyer in the future, either practicing Administrative or Property Law. The ultimate goal is to work for the government. Outside of academics, you will most likely see her participating in many service events because she believes that service is a meaningful way to give back to the community. Besides that, she loves listening to music and is always trying to find new artists to listen to. Agnes is currently deep into k-pop, but her music taste varies quite a bit. You can usually see her listening to music during her free time. She likes high energy environments because it makes her feel more energized!
Grace Wilson, eBook Ranger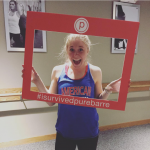 Grace Wilson, a Michigan native (Go Blue!), is ecstatic to bring her love of teaching with a focus on the growth mindset, mindfulness and student ownership to Adventures in Writing. Grace graduated with her Bachelor's Degree in Elementary Education from American University where she played the best sport in the world-- field hockey. Grace stayed in Washington D.C., where she taught first and second grade and moved to the Bay Area to continue teaching second grade. When she is not teaching, Grace loves taking her niece and nephew on new adventures in the bay area, running, hiking, trying all the newest fitness classes and drinking all the coffee.
Kevin Polonsky, Supervised Play Supervisor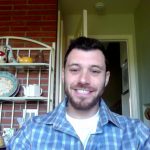 My name is Kevin and I'm 29 years old. I was born in Redwood City and grew up in Foster City. I graduated from Burlingame High School and Cal State University Northridge (COMS, 2013). I began teaching over 3 years ago and it's been the best path that I could've chosen. In my free time, I write (many subjects) and study as much world history as possible; so motivating students about the importance of education comes standard.
Besides writing and other related academic fields, I'm a huge advocate of physical fitness/education. That obviously includes team and individual sports. I think there's a lot to be learned about life through sports. Meanwhile, exercise in general helps us mentally feel better which leads to improvements in the classroom. Friendships are often made in school and in sports, so I do my best to make sure all kids get involved in games played at school. I hope to teach English, History and Creative Writing while coaching a sport(s) team for a school in California in the near future.
My goals for the students at camp are that their writing makes progress and that they start to generate more excitement towards writing. It's such an important skill and a positive activity that is ageless. When a student has a passion for writing, I truly believe that they see the world with clearer observations and more depth. Creativity and expanding ideas in writing makes students think critically at a young age. Writing helps students understand current events, connects them to traits of sympathy/empathy and philanthropic events with good people. I want to be a role model for all of the students and I will do everything in my power to make this the best camp ever for your child.
Jianna Fontanilla, Supervised Play Scout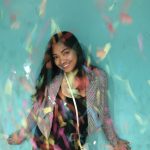 Jianna Fontanilla is beyond excited to begin her first summer with Adventures in Writing.
When Jianna is not spending her time teaching students in arts and crafts, she is either writing songs, singing, and/or dancing. In her senior year at Saint Ignatius College Preparatory, she sang at Carnegie Hall along with her choir. She continues to sing with her family on the weekends in their church choir.
Jianna is currently studying Child and Family studies at San Francisco State University. She will be finishing up her 4th year in college next May. She will then continue her studies in nursing at West Coast University.