Newport Beach | 07/23/2018-08/03/2018
Carden Hall


PRICING (2-WEEKS)
Note: All prices shown are for TWO-WEEKS of camp.
$819 Tuition
Tuition includes all instruction, activities and materials. It also includes two camp t-shirts, which should be worn daily. Lunch is NOT included.
Add-Ons
$70 – Morning Supervised Play (8am – 9am)
$140 – Afternoon Supervised Play (3pm – 6pm)
$6 – Extra camp t-shirt (2 shirts are included with your registration)
$6 – Extra camp CD (1 CD is included for each child registered)
Discounts
Family Discount:
$20 off per camper for 2 members of the same family
$30 off per camper for 3 members of the same family
$40 off per camper for 4 members of the same family – please contact us to register 4 or more members of the same immediate family
1541 Monrovia Avenue, Newport Beach, CA 92663
07/23/2018 – 08/03/2018 (M-F, 9am – 3pm)

Supervised play available 8am-9am and 3pm-6pm for an additional charge.
Adventures in Writing Camp is excited to return to Carden Hall in Newport Beach! This location will have first grade, elementary, and middle school programs! Our team of credentialed teachers, musicians and college students is ready to help new campers build confidence and fall in love with writing, and help returning campers continue to develop as writers!
Only 5 spaces remaining in 1st grade!
Only 1 space remaining in 2nd grade!
Only 2 spaces remaining in 3rd grade!
Only 2 spaces remaining in 4th grade!
Space available in 5th grade!
Only 3 spaces remaining in 6th grade!
Only 4 spaces remaining in 7th grade!
Only 4 spaces remaining in 8th grade!


Camp Staff
MEET THE TEAM
Madison Beall, Site Administrator
We are excited to welcome Madison Beall in her first year as a Site Administrator for Adventures in Writing Camp. Madison teaches 4th Grade at Saint Joseph Elementary School and is entering into her 5th year of teaching in the elementary grades. Madison is never afraid to share her Bruin pride, with a Bachelors in Environmental Studies and a minor in Child Development from UCLA. She also earned her Masters Degree and Clear Multiple Subject Teaching Credential from Loyola Marymount University. She loves to teach the art of storytelling to her students so that they can uncover their talents in reading and writing. She loves summertime as a teacher, and is looking forward to being in an enthusiastic, FUN camp environment!
Beth Fockler, Writing Ranger (Middle School)
"Let's create a PEACE of writing. Or is it PIECE? We can explore the answers together!"Beth Fockler is an enthusiastic English teacher in the Fountain Valley School District. She currently teaches sixth grade at Fulton School, where her day includes writing instruction to both highly gifted students and beginning writers. Overall, she has been teaching writing for 27 years. Beth earned her Bachelor's Degree in English from California State University, Long Beach and she did her post-graduate work at the University of Missouri. Besides her California teaching credential, she is certified as a GATE teacher and a Language Development Specialist. Beth is also a leader at the district level, most recently participating in the implementation of the Common Core Writing Standards across the curriculum and acting as one of the district leads for the introduction of new novels into the English curriculum. This is her fifth session of Adventures in Writing Camp. She is excited to be a part of a dynamic group and the positive energy they bring to writing.
Courtney White, Writing Ranger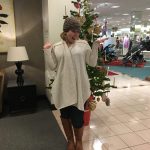 Courtney White is a teacher at a local charter school in Mission Viejo. She is incredibly excited to return for her second year at writing camp. Courtney was first bit by the writing bug in high school journalism class, and loves to encourage kids to find their passion for writing early! Her favorite think about writing is that you are able to express yourself no matter how shy you might be. Writing is the way for each and every person to be their true self.
Richelle Apiz, Writing Ranger (1st Grade)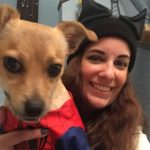 My name is Richelle Apiz, and I am excited to be returning to camp this year as a Writing Ranger and Camp Director. I have been working with children of all ages for many years. I earned my Bachelor degree in Child Development from California State University, Fullerton and my Multiple Subject Teaching Credential and Master of Arts in Teaching from University of California, Irvine. I love sharing my passion for learning, reading, and telling stories with my students. I believe learning can be fun by incorporating songs, games, and imagination. When I am not teaching, I love scrapbooking, hiking, and playing with my dog, Oliver.
Brian Klemm, Entertainment Ranger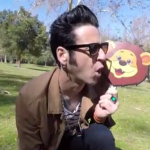 HEY HEY HEY!!!
So glad to be apart of this camp. I have been a touring musician for the better part of 16 years and working for Disney for about 17. I am currently a new father and am so focused on helping to mold small minds and set them on the right path by giving them camp experiences that they can take with them for the rest of their lives. I still have fond memories from my years at came..... but that was about 52 years ago but they are still fresh. I am a gentle giant 🙂 I look like a tattooed colorful cartoon character that somewhat resembles a mix between David Duchovny and Elvis. If they somehow had a child together that would be me 🙂 I love comic books! i have been a collector for over 25 years and im pretty sure it helps to keep me young.
most important things to know about me:
I love a good fat lazy cat
I love a good book (the physical kind... not on a kindle or ipad)
I will forever miss the days of good hip hop music
and i will always be a Disneyland pass holder.
music makes memories. so lets get to work!!!
Akeyva Gray, Adventure Guide (Counselor)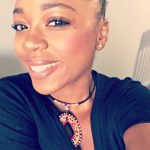 Hi! My name is Akeyva and this is my first summer with Adventures in Writing Camp. I am a sophomore Business Management major at CSU Northridge. My passions include cooking and DIY projects. I love working with kids and I am looking forward to helping them develop their ideas.
Kaela Chantawansri, Adventure Guide (Counselor)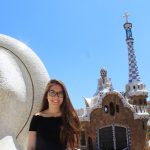 Hi everyone! I'm Kaela Chantawansri, a 4th year at UC Berkeley studying Public Health. This is my first summer with Adventures in Writing Camp and I am soo thrilled to be apart of the AIW team! I love working with kids and learning from them. On my free time, I enjoy cooking, traveling, hiking, and spending time with my family. I can't wait to meet you all and have a fun time writing this summer!!!!
Cassandra Reveles, Adventure Guide (Counselor)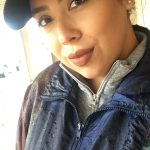 Hi y'all, I'm Cassandra Reveles, a junior at CSU Chico. I love kids and I'm pursing a career in Liberal Studies (YAY for teachers). I plan on enrolling to the bilingual teaching credential. In my free time I LOVE to watch movies, anywhere from comedy to thrillers, just not anything scary. I also enjoy a good beach day, and hiking although I don't do it often as I'd like. I would say I'm a pretty cool, energetic, and very friendly person.
Josephine Medina, Adventure Guide (Counselor)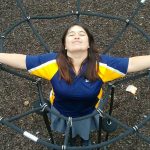 Josephine Medina is incredibly excited for her first year at Adventures in Writing Camp! She is attending Vanguard University as a biology major and looking forward to her freshman year of college. She currently works in her high school's administration office, as well as a nursery and childcare center; which she absolutely loves more than anything. She has worked as a camp counselor at several camps, and is thrilled to help students create their own spectacular stories! Nothing is more amazing than a story that was meant to be shared! She loves hiking, exploring, and traveling; and enjoys nothing more than a good book and some hot chocolate.
Jolene Wright, eBook Ranger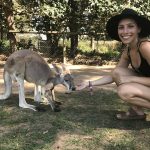 Jolene graduated from California State University, Long beach with her bachelor's in psychology, along with obtaining her California Multiple-Subject Teaching Credential. Jolene is a member of the Phi Kappa Phi Honors Society and the National Society of Collegiate Scholars. She is currently a long-term substitute teacher in a fourth grade class. Jolene loves helping kids learn and have fun in and outside of the classroom! When she isn't working, she loves spending time at the beach, traveling, practicing yoga, and spending time with family and friends.
Karoline Pintar, Secretary of Shenanigans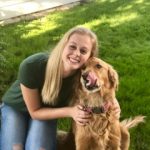 "Today was good. Today was fun. Tomorrow is another one"- Dr. Seuss
Karoline Pintar's most important philosophy is to have fun! She always starts the day ready to laugh, smile, and spend time with others!! When Karoline is not hiking the wild wilderness or playing tennis, she enjoys spending time with friends, family, and studying at schooll!!
Growing up, Karoline's main interests in school were math and writing. It was her AP English teacher who taught Karoline about the joy of creative writing. Karoline also has a passion for tennis. She has been playing since she was 8 and her first job was teaching pee wee kids at summer tennis camps. Receiving thank you notes from the kids, hearing laughter on the court, and seeing the kids smiling were all very rewarding to her. Karoline is heading into her third year at UCSD where she is studying International Business. At UCSD, she is a very involved student and participates in CRU, competes and travels with the Club Tennis Team, and is active in Women In Business. Her goal is to pursue a career in sports business. One of the most important things to Karoline is passion, and she hopes her enthusiasm for education makes the kids passionate about writing!!
Eileen Martinez, Supervised Play Supervisor

My name is Eileen Martinez and I have a B.A. in Psychology from California State University, East Bay and have a background in Social Work. I have been in the field for 5+ years assisting children/families, youth, and adults in Los Angeles and Orange County. I enjoy providing high quality care and I am excited to be apart of camp this summer!