Diamond Bar | 07/09/2018-07/20/2018
Mount Calvary Lutheran School


PRICING (2-WEEKS)
Note: All prices shown are for TWO-WEEKS of camp.
$819 Tuition
Tuition includes all instruction, activities and materials. It also includes two camp t-shirts, which should be worn daily. Lunch is NOT included.
Add-Ons
$70 – Morning Supervised Play (8am – 9am)
$140 – Afternoon Supervised Play (3pm – 6pm)
$6 – Extra camp t-shirt (2 shirts are included with your registration)
$6 – Extra camp CD (1 CD is included for each child registered)
Discounts
Family Discount:
$20 off per camper for 2 members of the same family
$30 off per camper for 3 members of the same family
$40 off per camper for 4 members of the same family – please contact us to register 4 or more members of the same immediate family
23300 Golden Springs Drive, Diamond Bar, CA 91765
07/09/2018 – 07/20/2018 (M-F, 9am – 3pm)

Supervised play available 8am-9am and 3pm-6pm for an additional charge.
Adventures in Writing Camp is excited to return to Mount Calvary Lutheran School with new curriculum this summer! The Diamond Bar location will have first grade, elementary, and middle school programs! Our team of credentialed teachers, musicians and college students is ready to help new campers build confidence and fall in love with writing, and help returning campers continue to develop as writers!
Space available in 1st grade!
Only 5 spaces remaining in 2nd grade!
Space available in 3rd grade!
Space available in 4th grade!
Space available in 5th grade!
Space available in 6th grade!
Space available in 7th grade!
Only 2 spaces remaining in 8th grade!


Camp Staff
MEET THE TEAM
Christi Tucker, Site Administrator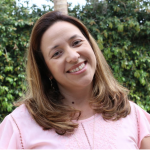 Christi Tucker is a credentialed 4th grade teacher with her masters degree in curriculum and instruction. She has ten years of experience in preschool through 8th grade. Christi loves the Southern California sunshine, color-changing sheep on Minecraft, kayaking, and taking on a challenge to learn something new. Embracing change, she loves to integrate technology into learning and utilize it to make writing an adventure everyday. She is excited to help students find their voice as authors this summer at Adventures in Writing Camp.
Theresa Orr, Writing Ranger (1st Grade)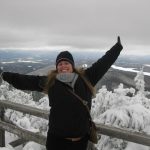 Terry Orr is so excited to be a part of the Adventures in Writing Camp team! During the school year, Terry teaches visual arts to kindergarten through sixth grade students throughout the Fullerton School District. She also has a Masters in Art Therapy from the Vancouver Art Therapy Institute and plans to teach high school in the future. She grew up going to Shakespeare plays and has even written her own interactive Children's Book! She can't wait to share her love of writing with the students at camp.
Noah Cervantes, Writing Ranger (Middle School)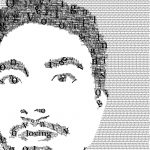 This will be Noah's 3rd year as an Adventure Guide and he's excited to be back. When he's not at school working on his graphic design degree, you can often find him doodling or at a computer practicing new lettering styles. He is absolutely what you would call a "dog-person" and enjoys showing people drawing tricks he's picked up. He loves peanut butter, scary movies, video games, and learning about technology. Noah has been a member of the American Institute of Graphic Arts and on his school's Dean's List for two years and looks forward to helping kids explore their creative side with both words and pictures.
Lulu Pellizzari, Entertainment Ranger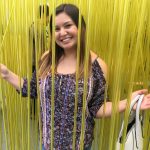 We are so excited that Lulu is returning to AIW Camp as an Adventure Guide, for her fourth summer! When she is not working at the summer camp, she is getting her degree in Journalism at Rutgers University in New Jersey. Also she can be found back-stage, stage managing shows or in the kitchen cooking up a storm. Her three greatest loves are food, children and entertainment. We can't wait to have her in on the adventure again this summer!
Aanya Ismail, Adventure Guide (Counselor)
Aanya Ismail loves to learn and explore through her writing! She has been writing poetry, fictional and nonfictional short stories for years, and was inspired to write creatively at a young age. When Aanya was in high school, she wrote and published articles in her school newspaper and was part of the journalism club. She is currently a volunteer teachers assistant at Evergreen Elementary School, where she aids children in their spelling, grammar, and reading. Aanya is also an honors college student who is pursuing a major in Creative Writing and a minor in Illustration. She also hopes to pursue a multiple subject teaching credential in order to become an Elementary school teacher.
Ava Weber, Adventure Guide (Counselor)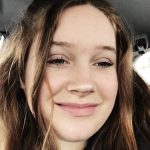 Ava Weber realized her love of creative writing during her sophomore year of high school. She started writing silly stories for her friends and found them asking her for more! She plans to deepen her love of writing by majoring in English at UCLA this fall with the ultimate goal of obtaining a masters degree in screenwriting. Ava has taken French for five years and has gone on two study abroad programs to France. She speaks French conversationally. Don't hesitate to test her when you see her at camp!
Veronika Kolcheva, eBook Ranger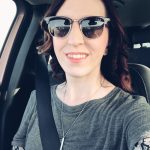 Ms. Kolcheva has had the privilege of teaching 1st grade, 6th grade, and other grades as well. She enjoys reading and writing. Writing allows her to be creative and share her ideas in a fun way. Ms. Kolcheva was able to publish a classroom book with her students last year. They were so excited to have their very own copy of the stories they wrote. In her free time, Ms. Kolcheva likes to ice skate, hike, and cook. She is very active and loves going on adventures as well.
Kait Alcantara, Secretary of Shenanigans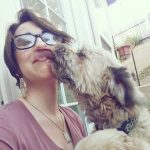 Kait is a writer through and through! She has been writing since she was eight years old, and, having just graduated from California State University, Fullerton with a Bachelor's Degree in Anthropology, she will finally be pursuing writing professionally in a Master's of Fine Arts in Screenwriting program this fall. When not writing (or reading, or illustrating), Kait likes to listen to music and play old video-games. She has been working with children in k-12 for over a year and specializes in tutoring reading and writing skills. She is excited to share her passion for writing, story-telling, and having fun with the students she will meet at Adventures in Writing Camp!
Carmelita Lopez, Supervised Play Supervisor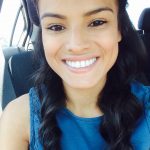 Hello my name is Ms. Lopez. I have been a teacher for over four years. This past school year, I was a Language Arts Intervention Teacher. I focused primarily on teaching reading and writing skills to students in grades kindergarten through fifth. I have a love of reading and writing, and enjoy working with students in these areas. As a teacher, I always strive to come up with creative lessons. My lessons may focus on technology or students interest. I try to foster a love of learning with all of my students. When I am not teaching, I love spending time with my two children.