Los Altos | 06/18/2018-06/29/2018
Blach Intermediate School


PRICING (2-WEEKS)
Note: All prices shown are for TWO-WEEKS of camp.
$859 Tuition
Tuition includes all instruction, activities and materials. It also includes two camp t-shirts, which should be worn daily. Lunch is NOT included.
Add-Ons
$70 – Morning Supervised Play (8am – 9am)
$140 – Afternoon Supervised Play (3pm – 6pm)
$100 – Daily Lunch & Snack
$6 – Extra camp t-shirt (2 shirts are included with your registration)
$6 – Extra camp CD (1 CD is included for each child registered)
Discounts
Family Discount:
$20 off per camper for 2 members of the same family
$30 off per camper for 3 members of the same family
$40 off per camper for 4 members of the same family – please contact us to register 4 or more members of the same immediate family
1120 Covington Road, Los Altos, CA 04024
06/18/2018 – 06/29/2018 (M-F, 9am – 3pm)

Supervised play available 8am-9am and 3pm-6pm for an additional charge.
Adventures in Writing Camp is excited to return to Los Altos this summer with new 2018 curriculum and two back-to-back sessions at Blach Intermediate School! This location will have first grade, elementary, and middle school programs. Our strong team of credentialed teachers, musicians and college students are ready to help new campers build confidence and fall in love with writing, and help returning campers continue to develop as writers!
Only 5 spaces remaining in 1st grade!
Space available in 2nd grade!
Only 2 spaces remaining in 3rd grade!
Space available in 4th grade!
Space available in 5th grade!
Space available in 6th grade!
Space available in 7th grade!
Only 5 spaces remaining in 8th grade!


Camp Staff
MEET THE TEAM
Craig Kabert, Site Administrator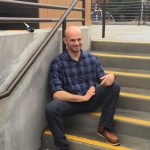 Craig Kabert is very much looking forward to his new role as the Site Administrator for the Los Altos and Cupertino locations. During the school year, he teaches and is attending San Francisco State University to obtain his Special Education Credential. Craig has been teaching and working in public, private and charter schools for the past eight school years. He plans on using this experience to help make camp an inspiring and fun experience for his campers and staff.
Kristine Tsung, Writing Ranger (Middle School)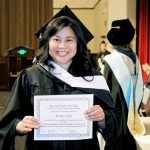 Kristine Tsung loves working with children. She is a high honors graduate of UC Berkeley, and completed her Joint Teacher's Credential with Masters in Education at San Jose State University. She is the owner and Chief Creator of BuzzingBOTS (yaybots.com), an award winning multimedia property for tweens. Winner of the business pitch competition in 2009, Kristine was interviewed on CBS TV where she showcased BuzzingBOTS. At the Santa Clara University Baby Boomer B-Plan Competition, her business plan targeted to boomer parents took the semi finalist position. Recently, BuzzingBOTS was a top 8 finalist in PACER's National Bullying Prevention Center Students With Solutions contest. Kristine helped launch Youth Charge Now!, a non-partisan civic engagement group energizing Asian American youth. She helped cross promote Asian Heritage Night to welcome NBA rookie Jeremy Lin making history with 17,000+ in attendance. Her mission is to connect different interests to work towards a global future – to connect, inspire and integrate. Kristine is looking forward to sharing her expertise and enthusiasm with the campers this summer!
Patty Nhan, Writing Ranger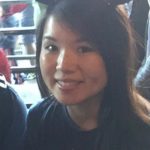 Patty Nhan is beyond excited to join the team at Adventures in Writing Camp. Prior to being a Writing Ranger (Teacher) at AIW, Patty has worked as an after-school and substitute teacher at a private school in Santa Clara. She has also been a tutor for five years, and has volunteered in various elementary schools as well as occupational therapy clinics. She has worked in multiple summer camps where her campers designed and built solar ovens, written cookbooks with their very own recipes, and even wrote scripts and starred in their own short films. Patty is an alumni of San Jose State University with a Multiple Subject Credential and Masters in Education: Curriculum & Instruction, a Bachelors in Sociology, and a minor in Child Development.
Aside from teaching in the classroom, Patty enjoys practicing yoga, crafting, trying new restaurants, and traveling. In fact, she has been to six different countries in the past four months! Patty loves to share her hobbies, passions, and adventures with others, and cannot wait to learn about her students' interests and stories too, which she hopes will also be shown through their wonderful writing at the camp.
Katy Carlson, Writing Ranger (1st Grade)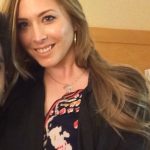 A new member to the AIW Camp Family is Writing Ranger, Katy Carlson , and she is absolutely thrilled! Prior to being a Writing Ranger, Katy has worked in many school districts up and down the Central Coast substitute teaching. Katy will be a 4th grade Long Term Teacher starting in the Fall and just recently finished a Long Term teaching position in a Kindergarten class! Katy has her BA in Child Development and is pursuing her Masters Degree in Education in the Fall. Aside from teaching, Katy loves to cook, dance, decorate, and try new fitness workouts! She is very excited to create amazing memories this summer as well as dive into super creative writing that allows growth in everyone's writing abilities!
Helen Foley, Entertainment Ranger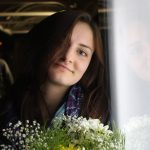 We are very excited to welcome Helen Foley back for her third year with Adventures in Writing! There is nothing she loves more than sharing her love of writing with kids through music, dance, and oodles of fun activities.
In addition to being a full-time student majoring in Economics and English at the University of California, Santa Barbara, Helen loves reading (especially in hammocks) and exploring the outdoors. She is also a music fanatic. Since she was just five years old, she has being playing different instruments, singing, and writing music! Now she is a bluegrass music performer, as well as an active voice and music instructor. However, she is of a firm belief that there is nothing more fun than teaching kids how to rap battle!
Eric Whitson, Adventure Guide (Counselor)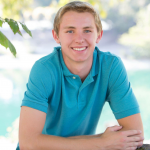 This is Eric's second summer with Adventures in Writing Camp, and he's so excited to share his enthusiasm for creativity and writing with the campers again!
He loves to play basketball, solve math problems, read and write!
Growing up, Eric wrote and illustrated books of his own and also made films. In high school, he took ceramics and glassblowing classes.
Eric is creative, funny and loves to laugh and have fun! When he isn't reading or inspiring readers and writers, he is studying to earn a Bachelor's Degree in Computer Science.
Eric is looking forward to another awesome summer of creativity, fun, learning and writing!
Juliana Aleixo, Adventure Guide (Counselor)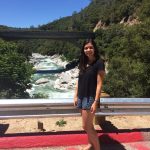 Juliana is an outgoing person, and is always open to new ideas and adventures! She enjoys learning and teaching new games of any and every sort. Juliana's main goal at Adventures in Writing Camp is to teach kids in a fun and creative way, and to pass on a positive attitude!
Daniela Balaguera, Adventure Guide (Counselor)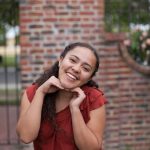 Daniela Balaguera absolutely loves working with children, reading, and writing so you can imagine how excited she is for this summer!
She has worked as an Assistant Coach at Run for Fun Camps and has lots of games up her sleeve as well as experience with how to make class FUN for kids!
She has been gifted with writing skills and has been trying to finish writing a novel for a couple years now. In fact, in 4th grade - Daniela's poem was published in "Anthology of Poetry by Young Americans: 2009 Edition."
Whenever she isn't working with kids or struggling through a period of writer's block, Daniela spends her time studying Computer Science at Santa Clara University. While this can take up much of her time, she still is able to hang out with friends, drink LOTS of coffee, read, write blog posts, run, and go to Zumba classes.
Claire Buiocchi, Adventure Guide (Counselor)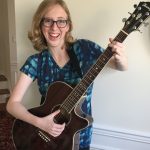 Claire is absolutely thrilled to be working with Adventures in Writing Camp for her second summer! She is a rising junior at Wheaton College in Norton, Massachusetts and is studying music and education. Claire has an extraordinary passion for music and plays guitar, piano, drums and sings in an acapella group. She also enjoys writing her own songs and performing them for her friends. When Claire isn't geeking out about her love for Tchaikovsky or her appreciation of "Call Me Maybe," she enjoys acting on stage and writing her own plays. In high school she acted in seven main stage productions, including Fiddler on the Roof and The Drowsy Chaperone. She also enjoys playing video games, playing softball, and dancing (even though she knows she's not that great at it). One fun fact about Claire is that she has a twin sister!
Miki Matsumoto, eBook Ranger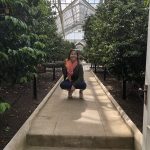 Miki Matsumoto is joining Adventures in Writing Camp for the first time this year. She has more than ten years of experience in the field of child care and education. She finished her student teaching in Boston, MA where she lead both a Pre- K classroom as well as a third grade classroom. She also earned her Masters in Early Childhood Education upon completion of her field experience in Boston. Miki is also comfortable with technology in learning as well. Not only did she manage an online adult class while she worked at Stanford University, since 2014, she has also has been teaching English as a Second Language for adult learners online part time as well. Miki moved backed to the Bay Area in 2015 after being away nearly 10 years. When she is not working or walking her dog, she enjoys traveling, building LEGO's, and crocheting. Her dream is to one day publish a children's book.
Keely O'Loughlin Camp, Secretary of Shenanigans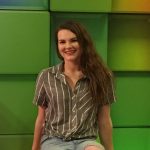 A new addition to the AIW Camp family is Adventure Guide, Keely Camp, and she is ready to make sure this summer is a blast! She is a child psychology student working towards her bachelors degree. When she is not studying, Keely works as a behavior therapist in the Bay Area with children who love adventures just as much as her. She also loves reading, hiking/being outdoors, basketball, and dogs of course!
Shreya Shettigar, Supervised Play Scout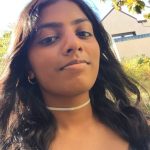 I'm a high school junior ready to make your day even more fun! I love to read and paint. My favorite series is the Mortal Instruments by Cassandra Clare. I loved the Magic Treehouse series when I was younger. And I hope to be a graphic designer in the future!