Burbank | 06/18/2018-06/29/2018
Brighton Hall


PRICING
$729 Early Registration Price ($759 after 03/30/2018)
Tuition includes all instruction, activities and materials. It also includes two camp t-shirts, which should be worn daily. Lunch is NOT included.
Add-Ons
$70 – Morning Supervised Play (8am – 9am)
$140 – Afternoon Supervised Play (3pm – 6pm)
$6 – Extra camp t-shirt (2 shirts are included with your registration)
$6 – Extra camp CD (1 CD is included for each child registered)
Discounts
Family Discount:
$20 off per camper for 2 members of the same family
$30 off per camper for 3 members of the same family
$40 off per camper for 4 members of the same family – please contact us to register 4 or more members of the same immediate family
755 N Whitnall Hwy, Burbank, CA 91505
06/18/2018 – 06/29/2018 (M-F, 9am – 3pm)
Supervised play available 8am-9am and 3pm-6pm for an additional charge.
Adventures in Writing Camp is excited to return to Brighton Hall this summer with all new curriculum! This location will have first grade, elementary, and middle school programs! Our team of credentialed teachers, musicians and college students is ready to help new campers build confidence and fall in love with writing, and help returning campers continue to develop as writers!
Space available in 1st grade!
Space available in 2nd grade!
Space available in 3rd grade!
Space available in 4th grade!
Space available in 5th grade!
Space available in 6th grade!
Space available in 7th grade!
Only 5 spaces remaining in 8th grade!


Camp Staff
MEET THE TEAM
Robin Jankiewicz, Site Administrator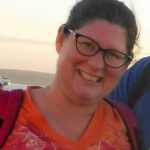 Robin Jankiewicz is returning for even more writing adventures! She enjoys writing short stories, and can often be found hunting for novels in Seattle, San Francisco, and Santa Barbara, or wherever massive quantities of good literature are consumed. She's eager to watch youngsters grow into the novelists, journalists, and screenwriters they aspire to be!
Ariel Patt, Writing Ranger (Middle School), Writing Ranger (Middle School)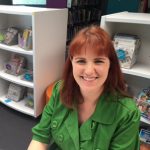 Ariel is delighted to be joining the AIW team as a Writing Ranger this summer!
From an early age, Ariel was fascinated by the musicality of language and storytelling. She discovered her passion for creative writing in 1st grade and has been putting pencil to paper as a creative outlet ever since!
Ariel is a credentialed teacher with over four years of classroom experience at the upper elementary level. She earned her Masters degree in Education from Mount St. Mary's University and currently teaches 5th grade at an independent school in West Hollywood. Ariel loves helping students throughout every stage of the writing process, but she is particularly passionate about helping new writers hone their individual style and author's voice.
In her free time, Ariel enjoys baking desserts for family and friends, attending concerts, and volunteering at her local animal shelter.
Whitney Williams, Writing Ranger (1st Grade)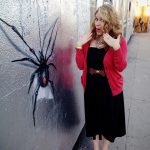 "Let's go on an adventure!"
Whitney Williams has been teaching since she started helping her five little brothers with the alphabet. For the last thirteen years she has taught kids of all ages, inside and outside the classroom, as a teacher and tutor. She has her bachelors from UC Berkeley and is finishing a masters in multicultural and multilingual education at CSU Northridge. When she's not teaching, she's playing with her seventeen nieces and nephews, volunteering, reading, growing vegetables and flowers – and writing. She can't wait to write with you, this summer, and hear all your fun ideas!
Elizabeth Rangel, Adventure Guide (Counselor)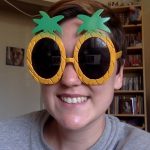 Elizabeth is an extremely passionate person. Some of her passions include animals, reading, Disney movies (her favorite is Ratatouille), music, and sports – but most of all, she is passionate about helping others! Elizabeth always tries to devote her time to volunteering, tutoring, and any other way that she can help people. This is her first year at Adventures in Writing Camp, and she can't wait to meet everyone!