Mission Viejo | 07/23/2018-08/03/2018
Mission Viejo Christian School


PRICING (2-WEEKS)
Note: All prices shown are for TWO-WEEKS of camp.
$819 Tuition
Tuition includes all instruction, activities and materials. It also includes two camp t-shirts, which should be worn daily. Lunch is NOT included.
Add-Ons
$70 – Morning Supervised Play (8am – 9am)
$140 – Afternoon Supervised Play (3pm – 6pm)
$6 – Extra camp t-shirt (2 shirts are included with your registration)
$6 – Extra camp CD (1 CD is included for each child registered)
Discounts
Family Discount:
$20 off per camper for 2 members of the same family
$30 off per camper for 3 members of the same family
$40 off per camper for 4 members of the same family – please contact us to register 4 or more members of the same immediate family
24701 San Doval Lane, Mission Viejo, CA 92692
07/23/2018 – 08/03/2018 (M-F, 9am – 3pm)

Supervised play available 8am-9am and 3pm-6pm for an additional charge.
Adventures in Writing Camp is excited to return to Mission Viejo Christian School this summer with all new curriculum! This location will have the elementary program! Our team of credentialed teachers, musicians and college students is ready to help new campers build confidence and fall in love with writing, and help returning campers continue to develop as writers!

Space available in 2nd grade!
Space available in 3rd grade!
Space available in 4th grade!
Space available in 5th grade!





Camp Staff
MEET THE TEAM
Stephanie Phillips, Site Administrator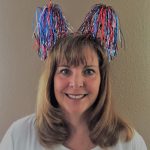 Stephanie Phillips, Site Administrator
We are excited to welcome Stephanie Phillips for her first session at Adventures in Writing Camp as a Site Administrator. Stephanie teaches fifth and sixth grade ELA at St. Cecilia School in Tustin where she is also the Curriculum Coordinator. Steph has a bachelor's degree from Southern Connecticut State University and a master's degree from the University of Connecticut, both in Education. With twenty years of teaching experience, she understands that each student is unique and learns in their own way. She has extensive experience in differentiated instruction and blended learning. She is thrilled to share her passion for teaching writing with her campers!
christopher G Hawkins, Entertainment Ranger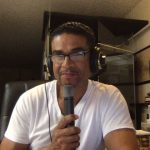 My name is Chris Hawkins. I work as an intensive behavior interventionist for Long Beach Unified school district and a voice teacher for Jonnell music company currently. I am an experienced voice and music teacher with over 10 years experience in formal instruction within the discipline of music including conducting choral ensembles and teaching voice, piano and music theory. Demonstrated, extensive background in successfully working with students of diverse backgrounds and ethnicities as well as those with disabilities and special needs. I totally enjoy working with my students and making learning fun and exciting!
Hayley Hithe, Adventure Guide (Counselor)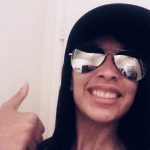 My name is Hayley Hithe. Music and creative writing are my passions. I love percussion instruments and have played everything from quads to piano to triangle! I love making music and when I'm not doing that I am writing, writing, writing! I love poetry and stories and books. When I'm not doing that I find myself cooking, watching movies, dancing - a few more favorite hobbies of mine. I value education very much as well. I am a brand new college student ready to take the world by storm. Oh, and did I forget to mention I love kids!
Ava Weber, Adventure Guide (Counselor)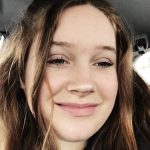 Ava Weber realized her love of creative writing during her sophomore year of high school. She started writing silly stories for her friends and found them asking her for more! She plans to deepen her love of writing by majoring in English at UCLA this fall with the ultimate goal of obtaining a masters degree in screenwriting. Ava has taken French for five years and has gone on two study abroad programs to France. She speaks French conversationally. Don't hesitate to test her when you see her at camp!
Shannon Beres, eBook Ranger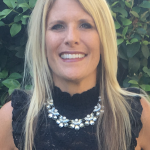 Shannon is thrilled to be working with students and technology this summer! She is a third grade teacher at St. Cecilia School in Tustin. Her days are filled with exciting stories to inspire her young authors. After 22 years in the classroom as a credentialed teacher, she has many life adventures to share. Her enthusiastic attitude and funny jokes keep her students engaged in learning new things.
Hailey Vittrup, Secretary of Shenanigans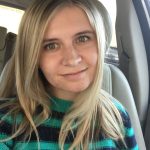 Hailey has always loved writing. From research papers to short stories, Hailey cannot remember a time when she didn't want to write. A May 2016 graduate of The Master's College (now University), Hailey has a Bachelor's of Science degree in Family & Consumer Sciences with an emphasis in Communication. Since then, she has been working as a high school teacher while pursuing a Master's degree in Communication: New Media and Marketing.Hailey's interests in the field of writing vary from creative to editorial pieces. She completed a four-month internship at The Signal newspaper while finishing up her Bachelor's degree, and loved interviewing, editing, and writing articles of her own for the paper. She has written to various children's fiction authors over the past few years, and has read more books than she can count. Hailey has volunteered as an AWANA leader and Sunday School teacher in her church for 3 years, and loves teaching children and inspiring them to do their best at whatever they are doing.