Mission Viejo | 07/23/2018-08/03/2018
Mission Viejo Christian School


PRICING
$729 Early Registration Price ($759 after 03/30/2018)
Tuition includes all instruction, activities and materials. It also includes two camp t-shirts, which should be worn daily. Lunch is NOT included.
Add-Ons
$70 – Morning Supervised Play (8am – 9am)
$140 – Afternoon Supervised Play (3pm – 6pm)
$6 – Extra camp t-shirt (2 shirts are included with your registration)
$6 – Extra camp CD (1 CD is included for each child registered)
Discounts
Family Discount:
$20 off per camper for 2 members of the same family
$30 off per camper for 3 members of the same family
$40 off per camper for 4 members of the same family – please contact us to register 4 or more members of the same immediate family
24701 San Doval Lane, Mission Viejo, CA 92692
07/23/2018 – 08/03/2018 (M-F, 9am – 3pm)
Supervised play available 8am-9am and 3pm-6pm for an additional charge.
Adventures in Writing Camp is excited to return to Mission Viejo Christian School this summer with all new curriculum! This location will have first grade, elementary, and middle school programs! Our team of credentialed teachers, musicians and college students is ready to help new campers build confidence and fall in love with writing, and help returning campers continue to develop as writers!
Space available in 1st grade!
Space available in 2nd grade!
Space available in 3rd grade!
Space available in 4th grade!
Space available in 5th grade!
Space available in 6th grade!
Space available in 7th grade!
Only 5 spaces remaining in 8th grade!


Camp Staff
MEET THE TEAM
Ashley Annis, Site Administrator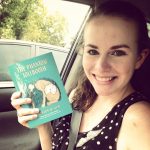 Ashley Annis is all about reading, writing and helping kids have fun when they learn! She currently teaches sixth grade Literature & Language Arts in Fountain Valley, but got her start in teaching as a creative writing instructor for grown-ups at the University of South Florida.This is Ashley's first session of Adventures in Writing Camp, and she couldn't be more excited! This is because she loves how writing and communicating clearly can help people in all parts of their life, not just school. In addition to holding a terminal Master of Fine Arts degree in Creative Writing from the University of South Florida, and a dual Bachelor of Science Degree in Communication Sciences & Rhetoric from Florida State University, Ashley has also written the Language Arts curriculum for her current school and is pursuing training in Adolescent Montessori Education.When Ashley's not teaching, she's usually reading a good book, hiking with her dog, painting, gardening or practicing yoga.