Pleasanton | 07/23/2018-08/03/2018
Harvest Park Middle School


PRICING (2-WEEKS)
Note: All prices shown are for TWO-WEEKS of camp.
$819 Tuition
Tuition includes all instruction, activities and materials. It also includes two camp t-shirts, which should be worn daily. Lunch is NOT included.
Add-Ons
$70 – Morning Supervised Play (8am – 9am)
$140 – Afternoon Supervised Play (3pm – 6pm)
$100 – Daily Lunch & Snack
$6 – Extra camp t-shirt (2 shirts are included with your registration)
$6 – Extra camp CD (1 CD is included for each child registered)
Discounts
Family Discount:
$20 off per camper for 2 members of the same family
$30 off per camper for 3 members of the same family
$40 off per camper for 4 members of the same family – please contact us to register 4 or more members of the same immediate family
4900 Valley Avenue, Pleasanton, CA 94566
07/23/2018 – 08/03/2018 (M-F, 9am – 3pm)

Supervised play available 8am-9am and 3pm-6pm for an additional charge.
Adventures in Writing Camp is excited to return to Harvest Park with new curriculum and back-to-back camps this summer! This Pleasanton location will have first grade, elementary, and middle school programs! Our team of credentialed teachers, musicians and college students is ready to help new campers build confidence and fall in love with writing, and help returning campers continue to develop as writers!
Space available in 1st grade!
Space available in 2nd grade!
Space available in 3rd grade!
Space available in 4th grade!
Space available in 5th grade!
Space available in 6th grade!
Space available in 7th grade!
Only 4 spaces remaining in 8th grade!


Camp Staff
MEET THE TEAM
Sandra Elliott, Site Administrator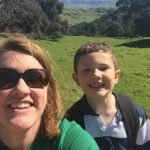 Mrs. Elliott lives in Pleasanton with her sons, Preston and Carson, and husband Daniel. They love to hike, travel and go to baseball games. Mrs. Elliott is the official family photographer, no event is too big or small for her to capture their adventures. Her specialty shots are family selfies. Currently, she teaches 8th grade Honors English and History at Mendenhall Middle School. Mrs. Elliott enjoys the spirit and spunk of junior high students. This is her third year with AIW Camp and she is so excited to share the fun of writing with all the campers!
Michelle Nunes, Writing Ranger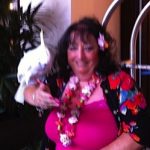 Wow! Michelle is so excited to be coming back to Adventures in Writing Camp! This will be her third year. Writing has been a passion for Michelle since she was a child. She loves bringing out the creativity and passion that writing brings in her students! Michelle taught in the Livermore School District for 19 years. She now is a tutor and teaches piano. In her free time she loves spending time with family and friends, reading, working out, and Michelle has started writing children's books that she hopes might be published some day. Hawaii is her favorite vacation place with beautiful beaches and great weather. AIW Camp is such a fun way to instill the love of writing in those who attend! Michelle is really looking forward to a fantastic camp filled with fun, laughter, music and of course, awesome writing!! See you at camp!! Hang loose!
Karen Carpenter, Writing Ranger (Middle School)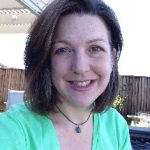 Kind Karen loves kids and loves words! She teaches 7th Grade Honors Core in Livermore and laughs out loud almost every day at things students say or do. Her classes work hard and have fun while doing it. Kind Karen's two daughters are in college now, but her four dogs at home keep her busy when she's not with students. She graduated from the University of Oregon with a major in Journalism and a minor in English. She has a single subject English credential, a Multiple Subjects credential, and a Masters of Education. Get ready to write!
Drummer Phil Didlake, Entertainment Ranger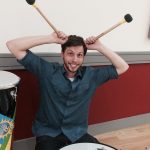 Bada BOOM! Drum roll please....Drummer Phil is back for his third year at Adventures in Writing Camp and is always excited to spread the joy of rhythm, music and dance moves to all those willing to get in the groove! Most recently, Phil finished his Music Therapy degree at Berklee College of Music in Boston, Mass. and has over 8 years of experience providing drumming programs for children of all ages and abilities. Phil specializes in using rhythm and music to foster creative learning through movement, and that is why Phil enjoys teaching at Adventures in Writing Camp so much!
Shreya Rana, Adventure Guide (Counselor)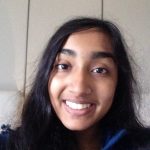 Shreya Rana is so excited to be joining Adventures in Writing Camp as an Adventure Guide! She is a rising freshman at the University of California, Santa Cruz, where she will be majoring in Biochemistry and Molecular Biology. When she is not busy with school, Shreya enjoys reading and trying different foreign foods. She loves the Harry Potter series, and has watched every movie and read every book at least two times each! Shreya has had experience tutoring through mentoring students for science fairs and making complex science concepts fun for kids by engaging them in fun and creative projects! She is looking forward to bringing her passion for tutoring and learning to campers.
Megan Carpenter, Adventure Guide (Counselor)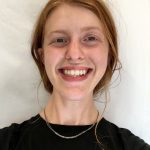 Megan has always loved reading and writing since she was a little kid, and she is very happy to begin Adventures in Writing Camp. In high school, Megan particularly enjoyed serving as a school newspaper staff member and tutoring students in a photography class, so it seemed right to marry the to elements and assist kids in writing! While reading and writing is Megan's first love, her true passion is photography. Megan is having a wonderful time studying as an art major her second year at UCLA.
Arianna Mazzarini, Adventure Guide (Counselor)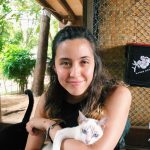 Arianna is super duper excited to return to to Adventures in Writing Camp as a 2nd year Adventure Guide! She is a recent graduate of Cal State East Bay with a B.A degree in Kinesiology. Her hobbies are being in the outdoors that involves in traveling, hiking, playing basketball and tennis. When she is not in the outdoors, she is an avid reader and loves almost every type of book genre. She could finish one book a day! This year, she is excited have a blast AND is ready to help make your stories come to life!
Emily Kowalski, Adventure Guide (Counselor)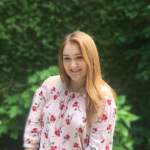 Emily enjoys long walks on the beach and long nights in rehearsal for musicals.Her favorite role she has performed is Ariel in The Little Mermaid; and of course "Part of your world" is her favorite song to perform.She has taken part in 20 shows over the span of 12 years (most with Starstruck Theater in Fremont, CA)She has also been taking voice lessons since the age of 8 and is also learning to play the guitar.When she isn't on stage performing, she is away at school attending Sonoma State University. Being a Communications through Media major, she has learned many different styles of writing.Her favorite class so far has been her journalism class, which taught her to write Press Releases and blog posts. Emily has been an active babysitter for 5 years and enjoys working with kids and watching them grow in their abilities and strengths. She has also worked with Starstruck theatre to help as a camp counselor and watch the kids grow in their acting abilities. She loves witnessing that breaking point where a kid goes out of their comfort zone and learns what they love.Emily is very excited to join the Adventure Guide team!
Luigi Reyrao, Adventure Guide (Counselor)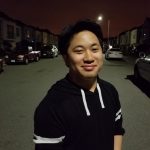 Luigi is so excited this summer to be a part of the Adventures in Writing Camp as an Adventure Guide this year! Luigi is currently a student attending San Francisco State University hoping to become a nurse one day. He loves going to SF and taking long walks along the beach and finding new places to eat. Luigi likes to explore the writing and creative processes and hopes to share his interests with everyone at camp. Currently, his favorite novel is Free Food for Millionaires by Min Jin Lee. Additionally, Luigi has been a Camp Counselor in the past and is happy to learn and have fun alongside everyone at camp this year.
Daniel Elliott, eBook Ranger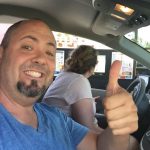 Dynamic Daniel is excited to join our team this year as a Writing Ranger! He has a BA in Political Science from the University of Georgia and a Masters in Elementary Education from Western Governors University. During his free time, Daniel loves to read and be involved in sports. College football is his all time favorite, Go Dawgs! Daniel loves teaching and is very excited to help campers fall in love with writing this summer!
Samara Maamo, Secretary of Shenanigans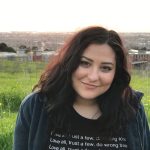 This is Sam's 4th year with Adventures in Writing Camp! She loves being silly and being creative. She believes that AIW Camp is the best place to learn and have fun at the same time. Sam is currently a senior at CSU East Bay, studying sociology. She is also learning American Sign Language, which is a passion of hers! Her favorite thing to do in her free time is to skateboard, make videos, and go on adventures. Sam can't wait to be a Secretary of Shenanigans at both Pleasanton camps this year!
Pearl Lam, Supervised Play Scout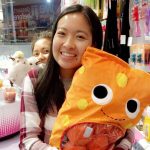 Currently a 1st year attending San Jose State University and learning to be an elementary school teacher. As a kid, she loved playing tag outside with her neighbors and still does today! Other than playing tag, Pearl enjoys doing activities like arts and crafts, playing board games, doing calligraphy, and skate boarding. She is super excited to join this team of amazing people and be your SuperPlay Scout!