Inner Richmond | 07/09/2018-07/20/2018
Congregation Beth Sholom


PRICING (2-WEEKS)
Note: All prices shown are for TWO-WEEKS of camp.
$909 Tuition
Tuition includes all instruction, activities and materials. It also includes two camp t-shirts, which should be worn daily. Lunch is NOT included.
Add-Ons
$70 – Morning Supervised Play (8am – 9am)
$140 – Afternoon Supervised Play (3pm – 6pm)
$100 – Daily Lunch & Snack
$6 – Extra camp t-shirt (2 shirts are included with your registration)
$6 – Extra camp CD (1 CD is included for each child registered)
Discounts
Family Discount:
$20 off per camper for 2 members of the same family
$30 off per camper for 3 members of the same family
$40 off per camper for 4 members of the same family – please contact us to register 4 or more members of the same immediate family
301 14th Avenue, San Francisco, CA 94118
07/09/2018 – 07/20/2018 (M-F, 9am – 3pm)

Supervised play available 8am-9am and 3pm-6pm for an additional charge.
Adventures in Writing Camp is excited to return to Congregation Beth Sholom with back-to-back camps this summer! This San Francisco location will have first grade, elementary, and middle school programs. Our team of credentialed teachers, musicians and college students is ready to help campers build confidence and fall in love with writing this summer!
We are very appreciative of our host, Congregation Beth Sholom, for allowing us to bring Adventures in Writing Camp to the San Francisco community this summer. Out of respect to the wishes of our host, we ask that all campers and staff refrain from bringing any meat products on campus for the duration of the camp. Please ensure that all lunch and snacks are MEAT FREE. Any outside food other than dairy, tuna fish, or vegetarian options are strictly prohibited on the facility.
Space available in 1st grade!
Space available in 2nd grade!
Space available in 3rd grade!
Space available in 4th grade!
Space available in 5th grade!
Space available in 6th grade!
Space available in 7th grade!
Only 4 spaces remaining in 8th grade!


Camp Staff
MEET THE TEAM
D'Ouita Woods, Site Administrator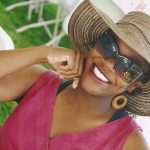 D'Ouita is a Bay Area native who has taught at an elementary school within Oakland Unified School District for the last 12 years. Over a 17 year period, her passion for teaching has afforded opportunities to teach adult ESL, general education elementary and middle school students, as well as K-12 students who have learning disabilities. She enjoys hiking Bay Area trails, baking and spending quality time with family and friends. She loves music and thinks she can dance! She wants to set foot on every continent at least once. She is the proud mother of one brilliant daughter who is also pursuing a career in education. She is excited to join Adventures in Writing Camp!
Angelo Sphere, Writing Ranger (Middle School)

Angelo Sphere is a Writing Ranger at Congregation Beth Shalom. Angelo is a former Waldorf school teacher and is currently earning his teaching credential at Dominican University. In addition, Angelo earned his MFA in Creative Writing from Mills College, and a story he wrote at Mills, "After-Action Report" will be appearing in Rosebud 64 this June.
Angelo got started writing stories when he was in middle school and took a class with novelist Martin Cruz Smith. He loves helping young writers find their voice and sharing his experiences as a writer. Angelo believes that the dreams and stories young writers have now are the ones that can last into adulthood.
When he's not writing or reading a great comic book, Angelo is playing board games with his son and daughter. This marks the third year Angelo's hosted the Magic The Gathering Club at Mill Valley Rec's Teen Zone. If you've got a favorite game, tell Angelo!
Alexis Markavage, Writing Ranger (1st Grade)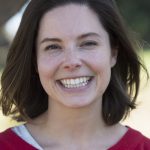 Alexis graduated from the University of Southern California in 2012 with a Bachelor of Arts in Fine Art and Graphic Design. In 2014, after leading an after school program at a Title 1 elementary school, she decided to switch gears to become a teacher. She received her 2042 Multiple Subject Credential from Dominican University of California and is currently in the process of obtaining her MS in Education from Johns Hopkins. She enjoys helping students reach their creative potential through writing and art. On the side, she practices illustration, inspired by the artwork of her students.
Joshua Gentry, Writing Ranger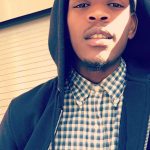 Joshua is a former division one basketball player from Indianapolis, IN! He has played basketball for three different colleges. His first year he played at University of North Dakota in Grand Forks, ND. The next year he played at Trinity Valley Community College in Athens, TX. Joshua finished his undergrad and basketball career at Cal State Fullerton University where he graduated with a BS in Child Development.
Joshua loves to write, sing, dance, draw and spread joy. He's pretty tall and most people say his celebrity look-a-like is Kevin Durant. His favorite color is orange and his favorite food is chicken tenders, by far. Joshua loves watching football and basketball and he has favorite teams and players in each respective sport.
Angelyn Klatt, Adventure Guide (Counselor)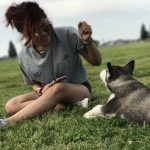 She goes by Angel and is obsessed with animals.
No matter where she's at, any animal will catch her eye, ESPECIALLY dogs. She's got three dogs, two cats, two parrots, and a couple of tortoises (about 8). She loves music; she has been playing piano since she was seven, and was in the choir from freshman to senior year of high school!
While she loves sports and being adventurous, she also enjoys the occasional Friday night sit-in with movies, popcorn, and good company. She enjoys being around kids and enjoys babysitting. When she's not working or out with her friends, Angel is a student at San Francisco State University, currently studying Political Science and hoping to become a lawyer.
Marcela Araujo, Adventure Guide (Counselor)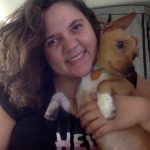 Hello!
My name is Marcela Araujo, and I am an Adventure Guide counselor!I am currently on my last semester as an undergrad at San Francisco State University. I have been studying psychology and philosophy for the past six years! I will be applying for the masters program of Mind, Brain and behavior and continue as a Graduate student in the Fall of 2019. I also enjoy my time outside of school. At first I started as a camp ground assistant where I would teach kids how to camp, and then I learned to be a homework assistant which prepared me to teach the youngsters how to complete their homework and then play outside. Now as an Adventure Guidance Counselor I am able to integrate both learning environments to teach all the skills they need! I also love to take care of our environment by gardening and planting trees. My two favorite hobbies are swimming and dancing, modern dance and Brazilian dance. Hablo español y Portugués.
Luke Howard, Adventure Guide (Counselor)
Hi! My name is Luke and I'm 19 years old. I am working as an Adventure Guide here at AIW and am very excited to make this summer camp as fun as possible! I have a background in theatre, and I've been doing it since I was 9 years old. I love having fun and playing games. It's going to be an awesome two weeks!
Arnel De Leon, Adventure Guide (Counselor)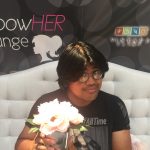 Howya! Arnel De Leon Is a young Filipino American with a desire to help others. His goal in life is to help future generations with their growth through knowledge. Knowledge is the most powerful weapon on earth. With knowledge your potential and overall ceiling in life can improve. Knowledge of writing,math, history, music, science, and sports and help everybody and anybody have a better understanding of the very confusing world we live in. Having literally started from the bottom getting kicked out of high school with poor academics and attitude, but built himself back up through hard work,intellect, and grit across Southern California. He has a plethora of of experiences by working in relationship and marriage counseling clinics, radio stations, homeless shelters, a martial arts dojo, Rrestaurants, sporting websites, an animation studio, music festivals, theaters, churches, and even the Magic Kingdom. Arnel has the desire for future generations believe that with hard work, intelligence, and optimism ANYTHING is possible.
Michael Drum, eBook Ranger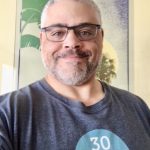 Mike is excited to join Adventures in Writing because he enjoys both writing and adventures! When not adventuring with his own personal writing, Mike enjoys taking pictures of butterflies, running through Golden Gate Park, and playing guitar with his band.
Mike has been an educator in the Bay Area since 2001. He's just finishing up a Sabbatical in which he went back to school to study Adult Education and American Sign Language. This year has been amazing and reflective for Mike, and he's eager to get back in the classroom and make use of some new creative ideas in teaching.
Kate Adler, Secretary of Shenanigans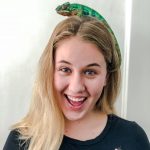 Kate Adler has over a decade of experience in loving to read and write! She also has loads of experience in learning in fun and unique ways, such as using songs to explore topics such as King Henry the 8th and Eritrean censorship! Kate has loved theater since she was a kid, and acted in and directed several plays and musicals throughout high school. When she's not inspiring others to love reading and writing, she's studying Sociology and German in the Honors Program at the University of California, Santa Barbara.
Trisha Nicole Bautista, Supervised Play Scout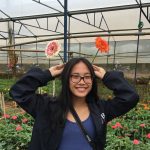 Trisha is excited to join the Adventures in Writing Camp team for the first summer as a Super Play Scout!
Trisha enjoys working with kids and playing fun games! She has recently been a Healthy Living Ambassador for the 4-H Club, teaching about healthy habits to elementary school kids.
Trisha has recently just graduated from high school and will be attending UCLA in the upcoming school year, majoring in Environmental Science. She loves to hike and be outdoors exploring. She is also very active and plays lots of sports like badminton, volleyball, and dance! Trisha also likes to read and write, especially poetry. Trisha also enjoys engaging in music, always ready to burst into Hamilton or Mamma Mia songs!