Fullerton | 06/18/2018-06/29/2018
Laguna Road Elementary


PRICING
$759 Tuition
Tuition includes all instruction, activities and materials. It also includes two camp t-shirts, which should be worn daily. Lunch is NOT included.
Add-Ons
$70 – Morning Supervised Play (8am – 9am)
$140 – Afternoon Supervised Play (3pm – 6pm)
$6 – Extra camp t-shirt (2 shirts are included with your registration)
$6 – Extra camp CD (1 CD is included for each child registered)
Discounts
Family Discount:
$20 off per camper for 2 members of the same family
$30 off per camper for 3 members of the same family
$40 off per camper for 4 members of the same family – please contact us to register 4 or more members of the same immediate family
300 Laguna Road, Fullerton, CA 92835
06/18/2018 – 06/29/2018 (M-F, 9am – 3pm)
Supervised play available 8am-9am and 3pm-6pm for an additional charge.
Adventures in Writing Camp is excited to return to Laguna Road Elementary with new curriculum and back-to-back sessions this summer! This Fullerton location will have first grade, elementary, and middle school programs! Our team of credentialed teachers, musicians and college students is ready to help new campers build confidence and fall in love with writing, and help returning campers continue to develop as writers!
Space available in 1st grade!
Space available in 2nd grade!
Space available in 3rd grade!
Space available in 4th grade!
Space available in 5th grade!
Space available in 6th grade!
Space available in 7th grade!
Only 3 spaces remaining in 8th grade!


Camp Staff
MEET THE TEAM
Kelly Pellizzari, Site Administrator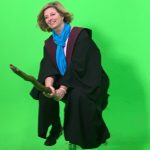 Kelly Pellizzari is a 6th grade GATE teacher at Laguna Road Elementary School, in Fullerton School District. She is a highly accomplished teacher, as well as a GATE qualified teacher.
This is her third year participating in the program, and she is super excited to be here! Since she love, love, loves reading, teaching writing is very enjoyable for her. Another few of her interests include gardening, riding her bike, and playing with her dogs.
She also enjoys musical theater – so much that she puts on a play with her fellow teachers with the sixth graders as the actors- every year.
Yet one more interest of hers is drinking boba, and, once again, reading! Her favorite food is ICE CREAM!!!!!
Sounds like a perfect writing teacher, a great mentor, and an amazing person! (written by a former student!)
Lulu Pellizzari, Secretary of Shenanigans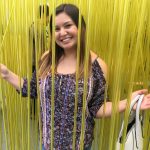 We are so excited that Lulu is returning to AIW Camp as an Adventure Guide, for her third summer! When she is not working at the summer camp, she is getting her degree in Theater at Rutgers University in New Jersey. Also she can be found back-stage, stage managing shows or in the kitchen cooking up a storm. Her three greatest loves are food, children and entertainment. We can't wait to have her in on the adventure again this summer!