Fullerton | 06/18/2018-06/29/2018
Laguna Road Elementary


PRICING (2-WEEKS)
Note: All prices shown are for TWO-WEEKS of camp.
$819 Tuition
Tuition includes all instruction, activities and materials. It also includes two camp t-shirts, which should be worn daily. Lunch is NOT included.
Add-Ons
$70 – Morning Supervised Play (8am – 9am)
$140 – Afternoon Supervised Play (3pm – 6pm)
$6 – Extra camp t-shirt (2 shirts are included with your registration)
$6 – Extra camp CD (1 CD is included for each child registered)
Discounts
Family Discount:
$20 off per camper for 2 members of the same family
$30 off per camper for 3 members of the same family
$40 off per camper for 4 members of the same family – please contact us to register 4 or more members of the same immediate family
300 Laguna Road, Fullerton, CA 92835
06/18/2018 – 06/29/2018 (M-F, 9am – 3pm)

Supervised play available 8am-9am and 3pm-6pm for an additional charge.
Adventures in Writing Camp is excited to return to Laguna Road Elementary with new curriculum and back-to-back sessions this summer! This Fullerton location will have first grade, elementary, and middle school programs! Our team of credentialed teachers, musicians and college students is ready to help new campers build confidence and fall in love with writing, and help returning campers continue to develop as writers!
Space available in 1st grade!
Space available in 2nd grade!
Space available in 3rd grade!
Space available in 4th grade!
Space available in 5th grade!
Only 3 spaces remaining in 6th grade!
Space available in 7th grade!
Only 1 space remaining in 8th grade!


Camp Staff
MEET THE TEAM
Kelly Pellizzari, Site Administrator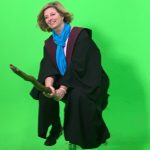 Kelly Pellizzari is a 6th grade GATE teacher at Laguna Road Elementary School, in Fullerton School District. She is a highly accomplished teacher, as well as a GATE qualified teacher. This is her fourth year participating in the program, and she is super excited to be here! Since she love, love, loves reading, teaching writing is very enjoyable for her. Another few of her interests include gardening, riding her bike, and playing with her dog. She also enjoys musical theater - so much that she puts on a play with her fellow teachers with the sixth graders as the actors- every year. Yet one more interest of hers is drinking boba, and, once again, reading! Her favorite food is ICE CREAM!!!!! Sounds like a perfect writing teacher, a great mentor, and an amazing person! (written by a former student!)
Christi Tucker, Writing Ranger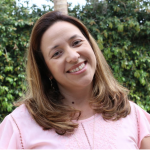 Christi Tucker is a credentialed 4th grade teacher with her masters degree in curriculum and instruction. She has ten years of experience in preschool through 8th grade. Christi loves the Southern California sunshine, color-changing sheep on Minecraft, kayaking, and taking on a challenge to learn something new. Embracing change, she loves to integrate technology into learning and utilize it to make writing an adventure everyday. She is excited to help students find their voice as authors this summer at Adventures in Writing Camp.
Mariah Cheng, Writing Ranger (Middle School)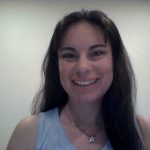 Following your dream is a great way to lead your life! I've wanted to teach my whole life and now I am. I've been a teacher since 2002 at various grade levels. This chapter with AIW is just one more way to give back to students, hone my skills, and have fun while doing it. I'm so excited to join the AIW team this year!
Lulu Pellizzari, Entertainment Ranger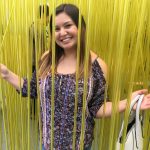 We are so excited that Lulu is returning to AIW Camp as an Adventure Guide, for her fourth summer! When she is not working at the summer camp, she is getting her degree in Journalism at Rutgers University in New Jersey. Also she can be found back-stage, stage managing shows or in the kitchen cooking up a storm. Her three greatest loves are food, children and entertainment. We can't wait to have her in on the adventure again this summer!
Kirstin Joyce, Adventure Guide (Counselor)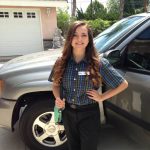 Kirstin's favorite movie growing up was Beauty and the Beast - most girls wanted the castle, but she just wanted the library. As an English major and aspiring teacher at California State University Chico, she's fortunate enough to have been hired as an English and Political Science mentor on her campus and gets to spend lots of time guiding incoming freshman to success in their classes. As a member of the mentoring program, she has been trained in methods of teaching that include hands-on learning, group activities, and making sure others feel positive about themselves and their abilities within the classroom. Her personal take on writing? It is one of the best ways that young minds can express and discover themselves, and she is crazy excited to be working with so many creative kids! When she's not hitting the books or coming up with story ideas (she would read and write all day if she could), you can probably find her at the movies or in the nearest cupcake shop - she seriously loves those things!
Noah Cervantes, Adventure Guide (Counselor)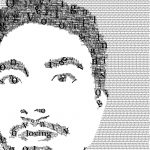 This will be Noah's 3rd year as an Adventure Guide and he's excited to be back. When he's not at school working on his graphic design degree, you can often find him doodling or at a computer practicing new lettering styles. He is absolutely what you would call a "dog-person" and enjoys showing people drawing tricks he's picked up. He loves peanut butter, scary movies, video games, and learning about technology. Noah has been a member of the American Institute of Graphic Arts and on his school's Dean's List for two years and looks forward to helping kids explore their creative side with both words and pictures.
Theresa Orr, Secretary of Shenanigans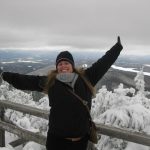 Terry Orr is so excited to be a part of the Adventures in Writing Camp team! During the school year, Terry teaches visual arts to kindergarten through sixth grade students throughout the Fullerton School District. She also has a Masters in Art Therapy from the Vancouver Art Therapy Institute and plans to teach high school in the future. She grew up going to Shakespeare plays and has even written her own interactive Children's Book! She can't wait to share her love of writing with the students at camp.
Arnold Vaughn, Supervised Play Supervisor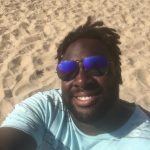 Hello! My name is Arnold. I work in an after school program and I love it. Fun fact about me, I like to write in my diary. Also basketball is my life. This is my first summer with Adventures in Writing Camp and I am so excited to share my love of writing with all the campers!
Megan Manriquez, Supervised Play Scout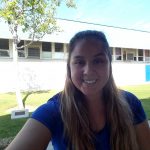 Hello everyone! My name is Megan and I am excited for our upcoming summer camp! A little bit about me is that I am a student of Long Beach City College working towards an Associate's Degree in Social Science and will soon be transferring to earn a Bachelor's Degree in English. I enjoy working with children and am currently an Instructional Assistant for an afterschool program. I also enjoy dancing Mexican Folklorico and have been a dance instructor to beginning level dancers of ages 4 to 7 for six years. I can't wait to meet all of you and am looking forward to a fun and succesful summer!