Cupertino | 06/19/2017-06/30/2017
Stevens Creek Elementary


PRICING
$799 Tuition
Tuition includes all instruction, activities and materials. It also includes two camp t-shirts, which should be worn daily. Lunch is NOT included.
Add-Ons
$70 – Morning Supervised Play (8am – 9am)
$140 – Afternoon Supervised Play (3pm – 6pm)
$6 – Extra camp t-shirt (2 shirts are included with your registration)
$6 – Extra camp CD (1 CD is included for each child registered)
Discounts
Family Discount:
$20 off per camper for 2 members of the same family
$30 off per camper for 3 members of the same family
$40 off per camper for 4 members of the same family – please contact us to register 4 or more members of the same immediate family
10300 Ainsworth Dr, Cupertino, CA 95014
06/19/2017 – 06/30/2017 (M-F, 9am – 3pm)
Supervised play available 8am-9am and 3pm-6pm for an additional charge.
Adventures in Writing Camp is excited to come to Cupertino's Stevens Creek Elementary School this summer! This location will have first grade, elementary, and middle school programs! Our team of credentialed teachers, musicians and college students is ready to help campers build confidence and fall in love with writing!
Space available in 1st grade!
Space available in 2nd grade!
Space available in 3rd grade!
Space available in 4th grade!
Space available in 5th grade!
Only 5 spaces remaining in 6th grade!
Only 5 spaces remaining in 7th grade!
Space available in 8th grade!


Camp Staff
MEET THE TEAM
Ryan Lonsdale, Site Administrator
Ryan is a Bay Area native and he received his BA in English from UC Berkeley and a MA in education from UC Santa Cruz. Ryan has taught 5th and 6th grade Language Arts for the last two years, and he is very passionate about literature!
Cindy Vierhus, Writing Ranger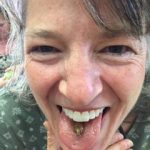 Cindy Vierhus is stoked to be joining the Adventures in Writing Camp team as a Writing Ranger (Teacher)! Earning her Multiple Subject Credential with a concentration in English from San Jose State University, she boasts over twenty years of teaching experience in public, private and home-school settings. Most recently employed as a tutor with Classical Conversations, Cindy created and recorded original jingles using Garage Band to facilitate learning. Coaching children in writing has been rewarding; her students have enjoyed presenting original books at the Young Author's Faire! Mother of five, with her oldest graduating from college, Cindy is fully invested in education. Adventurous and curious, last summer found her exploring California's National parks with her family. Adventures that involve chocolate are the best! But chocolate covered crickets? EESH!
Claire Buiocchi, Adventure Guide (Counselor)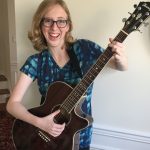 Claire is absolutely thrilled to be working with Adventures in Writing Camp this summer! She is a rising sophomore at Wheaton College in Norton, Massachusetts and is studying music. Claire has an extraordinary passion for music and plays guitar, piano, drums and sings in choir. She also enjoys writing her own songs and performing them for her friends. When Claire isn't geeking out about her love for Tchaikovsky or her appreciation of "Call Me Maybe," she enjoys acting on stage and writing her own plays. In high school she acted in seven main stage productions, including Fiddler on the Roof and The Drowsy Chaperone. She also enjoys playing video games, playing softball, and dancing (even though she knows she's not that great at it). One fun fact about Claire is that she has a twin sister!
Abraham Resngit, eBook Ranger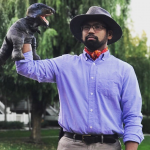 Abraham started out as an Adventure Guide with Adventures in Writing Camp and is thrilled to return as a Writing Ranger! Abraham discovered his love for teaching in college, earning a degree in English with plans to teach high school. He has spent the last year teaching English in the East Side Union High School District, and wants to give back to his community by impacting students the same way his teachers did. On his down time Abraham enjoys reading, cooking, and practicing Brazilian Jiu-jitsu. He looks forward to making campers' time at Adventures in Writing Camp one of their most memorable experiences, allowing them to return to school in the Fall with found memories of their summer vacation!