Mission Viejo | 07/10/2017-07/21/2017
Mission Viejo Christian School


PRICING
$699 Tuition
Tuition includes all instruction, activities and materials. It also includes two camp t-shirts, which should be worn daily. Lunch is NOT included.
Add-Ons
$40 – Morning Supervised Play (8am – 9am)
$80 – Afternoon Supervised Play (3pm – 6pm)
$6 – Extra camp t-shirt (2 shirts are included with your registration)
$6 – Extra camp CD (1 CD is included for each child registered)
Discounts
Family Discount:
$20 off per camper for 2 members of the same family
$30 off per camper for 3 members of the same family
$40 off per camper for 4 members of the same family
24701 San Doval Lane, Mission Viejo, CA 92692
07/10/2017 – 07/21/2017 (M-F, 9am – 3pm)
Supervised play available 8am-9am and 3pm-6pm for an additional charge.
Adventures in Writing Camp is excited to come to Mission Viejo Christian School this summer! This location will have first grade, elementary, and middle school programs! Our team of credentialed teachers, musicians and college students is ready to help campers build confidence and fall in love with writing!
Space available in 1st grade!
Space available in 2nd grade!
Space available in 3rd grade!
Space available in 4th grade!
Space available in 5th grade!
Space available in 6th grade!
Space available in 7th grade!
Space available in 8th grade!


Camp Staff
MEET THE TEAM
Christine Joines, Site Administrator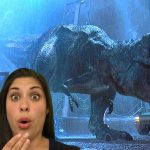 Creative Christine can't wait to meet all of the campers this summer! She is passionate about reading and writing and knows the campers will be too!
When Creative Christine is not at Adventures in Writing Camp, she teaches 5th grade language arts. She has been teaching for 8 years and couldn't think of anything she would rather be doing! Besides reading, Christine loves going to Disneyland with her family!
She can't wait to meet everyone, this is going to be the best summer yet!
Kelsey Weston, Writing Ranger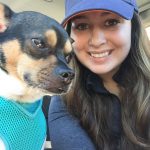 Kelsey Weston is a middle school math and science teacher at Vista Heritage, who misses reading novels and creative writing during the school year. She has a Masters in Education from USC and a Bachelors in Social and Behavioral Sciences from Seton Hall University.
This is her first session at Adventures in Writing Camp and she is very excited! Feel free to ask her to sing some Disney songs with you, because she probably knows most or all of the words. She enjoys being transported to far away places to play quidditch with Harry, dig holes with Stanley Yelnets, and float down the river with Huckleberry.
Nicole Bella, Writing Ranger (Middle School)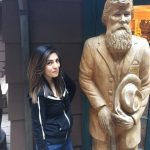 Nicole loves history, writing, reading, and she considers herself an academic nerd! She loves working with students and seeing those special moments where they are engaged and pumped about learning! She especially loves working with middle schoolers as they are the silliest, most fun group to work with! She laughs alongside her kiddos and they have an amazing time learning whether they are acting out skits together during a class reading or putting together multimedia projects in the form of videos or podcasts. She is especially excited to help students find their writing voice through the use of technology this summer!
Kevin Heydman, Entertainment Ranger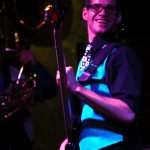 Kevin Heydman loves music and education. Kevin spends his time educating preschool through 5th grade elementary students the joy of music in Orange County.
Kevin is excited to be a part of the Adventures in Writing Camp team and bring his talents to inspire and entertain students with writing and art. He also holds a Bachelor's Degree in Commercial Music from California State University Los Angeles and Master's Degree in Double Bass Performance from Azusa Pacific University. He also runs an after school band program giving kids skills in music as well as building self esteem and leadership skills.
Priya Saran, Adventure Guide (Counselor)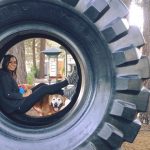 Priya is a graduate of UC San Diego's Cognitive Science program. In college, Priya worked at the Language Acquisition and Sound Recognition Lab where she worked with preschool aged children to understand how children learn language and music.
Priya loves to write! After a poetry class in college, she was excited to start a blog where she now writes poetry focusing on nature and societal values. Her recent trek through the Himalayas and San Bernardino Mountains have inspired much of her writings. Priya is thrilled to be working on her first novel, which she soon hopes to publish. She also took on sports writing and wrote articles on the 2016 Rio Olympics.
When she's not writing, Priya can be found outside enjoying the beach, hiking, slack lining, or hammocking with a good book!