Mission Viejo | 07/10/2017-07/21/2017
Mission Viejo Christian School


PRICING
$729 Early Registration Price ($759 after 03/30/2018)
Tuition includes all instruction, activities and materials. It also includes two camp t-shirts, which should be worn daily. Lunch is NOT included.
Add-Ons
$70 – Morning Supervised Play (8am – 9am)
$140 – Afternoon Supervised Play (3pm – 6pm)
$6 – Extra camp t-shirt (2 shirts are included with your registration)
$6 – Extra camp CD (1 CD is included for each child registered)
Discounts
Family Discount:
$20 off per camper for 2 members of the same family
$30 off per camper for 3 members of the same family
$40 off per camper for 4 members of the same family – please contact us to register 4 or more members of the same immediate family
24701 San Doval Lane, Mission Viejo, CA 92692
07/10/2017 – 07/21/2017 (M-F, 9am – 3pm)
Supervised play available 8am-9am and 3pm-6pm for an additional charge.
Adventures in Writing Camp is excited to return to Mission Viejo Christian School this summer! This location will have first grade, elementary, and middle school programs! Our team of credentialed teachers, musicians and college students is ready to help campers build confidence and fall in love with writing!
Space available in 1st grade!
Space available in 2nd grade!
Space available in 3rd grade!
Space available in 4th grade!
Space available in 5th grade!
Space available in 6th grade!
Space available in 7th grade!
Space available in 8th grade!


Camp Staff
MEET THE TEAM
Christine Joines, Site Administrator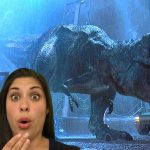 Creative Christine can't wait to meet all of the campers this summer! She is passionate about reading and writing and knows the campers will be too!
When Creative Christine is not at Adventures in Writing Camp, she teaches 5th grade language arts. She has been teaching for 8 years and couldn't think of anything she would rather be doing! Besides reading, Christine loves going to Disneyland with her family!
She can't wait to meet everyone, this is going to be the best summer yet!
Nicole Mason, Writing Ranger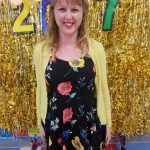 Niki Mason is currently a kindergarten teacher, and next year she will be teaching first grade at a charter school in LA. She loves working with kids. Niki has been a babysitter, nanny, worked for after school programs, worked as a preschool teacher, and has worked as an instructional assistant before she received her Masters in Teaching. Niki also has a Bachelor degree in Art. Dancing and art are passions of hers. Above all, she loves working with and teaching kids. It is an absolute joy!
Kevin Heydman, Entertainment Ranger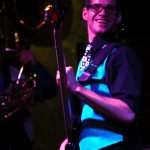 Kevin Heydman loves music and education. Kevin spends his time educating preschool through 5th grade elementary students the joy of music in Orange County.
Kevin is excited to be a part of the Adventures in Writing Camp team and bring his talents to inspire and entertain students with writing and art. He also holds a Bachelor's Degree in Commercial Music from California State University Los Angeles and Master's Degree in Double Bass Performance from Azusa Pacific University. He also runs an after school band program giving kids skills in music as well as building self esteem and leadership skills.
Hailey Vittrup, Adventure Guide (Counselor)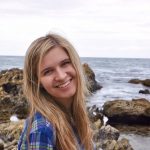 Hailey has always loved writing. From research papers to short stories, Hailey cannot remember a time when she didn't want to write. A May 2016 graduate of The Master's College (now University), Hailey has a Bachelor's of Science degree in Family & Consumer Sciences with an emphasis in Communication. Since then, she has been working as an administrative assistant and tutor while pursuing a Master's degree in Communication: New Media and Marketing.
Hailey's interests in the field of writing vary from creative to editorial pieces. She completed a four-month internship at The Signal newspaper while finishing up her Bachelor's degree, and loved interviewing, editing, and writing articles of her own for the paper. She has written to various children's fiction authors over the past few years, and has read more books than she can count. Hailey has volunteered as an AWANA leader and Sunday School teacher in her church for 3 years, and loves teaching children and inspiring them to do their best at whatever they are doing.
Veronika Kolcheva, Adventure Guide (Counselor)
Ms. Kolcheva has had the privledge of teaching 1st grade, 6th grade and other grades as well. She enjoys reading stories to her students and writing about them. In her free time, Ms. Kolcheva likes to ice skate and cook.