Pac Heights | 07/17/2017-07/28/2017
The Drew School


PRICING
$799 Tuition
Tuition includes all instruction, activities and materials. It also includes two camp t-shirts, which should be worn daily. Lunch is NOT included.
Add-Ons
$70 – Morning Supervised Play (8am – 9am)
$140 – Afternoon Supervised Play (3pm – 6pm)
$6 – Extra camp t-shirt (2 shirts are included with your registration)
$6 – Extra camp CD (1 CD is included for each child registered)
Discounts
Family Discount:
$20 off per camper for 2 members of the same family
$30 off per camper for 3 members of the same family
$40 off per camper for 4 members of the same family – please contact us to register 4 or more members of the same immediate family
2901 California St, San Francisco, CA 94115
07/17/2017 – 07/28/2017 (M-F, 9am – 3pm)
Supervised play available 8am-9am and 3pm-6pm for an additional charge.
Adventures in Writing Camp is excited to come to The Drew School this summer! This San Francisco location will have first grade, elementary, and middle school programs. Our team of credentialed teachers, musicians, and college students is ready to help campers build confidence and fall in love with writing this summer!
Space available in 1st grade!
Space available in 2nd grade!
Space available in 3rd grade!
Space available in 4th grade!
Space available in 5th grade!
Space available in 6th grade!
Space available in 7th grade!
Only 3 spaces remaining in 8th grade!


Camp Staff
MEET THE TEAM
Jenny Situ, Site Administrator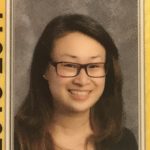 Jenny was raised in the Bay Area and enjoys traveling, tinkering, baking, swimming and working with people! One of her most memorable experiences was snorkeling with whale sharks in the Philippines. Wow! What an Adventure!
Haley Donovan, Writing Ranger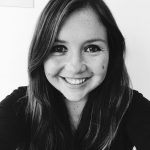 Haley is a teacher in San Francisco, and because of her lifelong love of learning, she's also a student herself — when she's not teaching in a classroom, she is working towards her MA in Elementary Education from San Francisco State University, where she completed her teacher credentialing studies. She has experience working with Kindergarten through Sixth grade, and has worked in public, charter, and independent schools (as well as summer camps). She loves hearing her students' opinions about the world around them, and seeing students build upon one another's ideas. She believes that at the heart of every classroom should be teamwork, respect, curiosity, and of course — fun!
Before she became a teacher, Haley worked as a Public Relations and Communications professional in Washington, D.C, where she worked for several years after graduating from University of CA, Davis with a BA in Communication. She first discovered her love of teaching as a volunteer with a nonprofit academic enrichment program based in D.C. Once she saw the looks on students' faces while they were making toothpaste as part of a group science experiment, she knew there was nothing else in the world she'd rather be doing!
Haley's been a writer and a storyteller since she can remember – whether it was making up random product commercials as a toddler and begging her parents to capture them on home video, to maintaining a personal blog in her years since college, she has always found joy in the way words and stories can connect people. Haley was born and raised in San Francisco, and her favorite memories from growing up here include swimming at Aquatic Park and going to Swensen's for ice cream. These days her favorite activities include reading, writing, iPhone photography, exploring the city with friends, and cooking.
John Dillon, Writing Ranger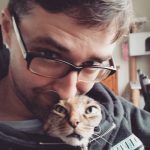 John has been working professionally as a freelance writer, editor, and tutor for the better part of the last 11 years. He works often with high school and university students to improve their written output as well as their general writing ability, and he has written copy for numerous small companies around the Bay Area. John earned his bachelor's degree in English literature from San Francisco State University in 2007.
John has a passion for writing – particularly fiction – and loves to share that passion with others! As fun as it is to discover the world on the page when diving deep into a novel, there's nothing quite like discovering the world inside one's own head as it pours from one's fingers! Beyond working with the written word, John also works professionally as a composer and songwriter, which he feels informs the way he approaches the rhythm and lyrical qualities of language across the board.
This will be John's first season with Adventures in Writing Camp. It is his hope that he can help encourage all the kids he works with to explore their own imaginations and really seize upon the things about which they are already enthusiastic in order to make the camp as fun and educational as possible!
Ronald Burgess, Entertainment Ranger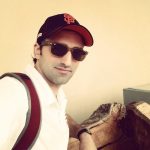 Ron worked in Bellingham Public Schools in Massachusetts for three years. He grew up in Johnston, Rhode Island. He has a Bachelor of Arts in Communications from Bridgewater State University in Massachusetts. He also has a Master of Arts in Art-Media from Rhode Island College. He moved to California two years ago to study filmmaking at San Francisco State University. He is currently working towards his Master of Fine Arts Degree in Cinema, and focuses on Screenwriting. His two favorite subjects are Creative Writing and Music.
Tammy Ng, Adventure Guide (Counselor)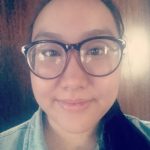 Tammy Ng is an Adventure Guide with AIW Camp this summer, and she is currently an undergraduate at the University of California Santa Cruz, with a major in Sociology and minor in Education.
With this, her main goal in life is to help youth find a creative outlet, whether it is through music or writing, she wants to help in any way she can. She loves to sing and dance and overall is here to help the youth have a great time!
Jaime Kwon, Adventure Guide (Counselor)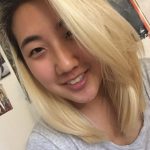 Jaime is an upbeat, happy person! She is currently attending UC Santa Cruz as a undergraduate with a psychology major. Jaime also loves to dance! She has been dancing for five years, and is on UCSC's only competing hip hop dance troupe.
Jaime loves to have fun, and is looking forward to helping the kids have a great time at the camp!
Katherine Manaog, Adventure Guide (Counselor)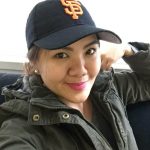 Katherine is a visual storyteller and an artist at heart. She is a recent graduate of the Academy of Art University where she studied Storyboarding. Katherine loves capturing candid moments through sketching. She believe artists have the power to inspire, to entertain, to voice out what matters and make a difference through their visual storytelling!