Glen Park | 07/17/2017-07/28/2017
St. John Catholic School


PRICING
$739 Tuition
Tuition includes all instruction, activities and materials. It also includes two camp t-shirts, which should be worn daily. Lunch is NOT included.
Add-Ons
$40 – Morning Supervised Play (8am – 9am)
$80 – Afternoon Supervised Play (3pm – 6pm)
$6 – Extra camp t-shirt (2 shirts are included with your registration)
$6 – Extra camp CD (1 CD is included for each child registered)
Discounts
Family Discount:
$20 off per camper for 2 members of the same family
$30 off per camper for 3 members of the same family
$40 off per camper for 4 members of the same family
925 Chenery Street, San Francisco, CA 94131
07/17/2017 – 07/28/2017 (M-F, 9am – 3pm)
Supervised play available 8am-9am and 3pm-6pm for an additional charge.
Adventures in Writing Camp is excited to come to Glen Park's St. John Catholic School this summer! This San Francisco location will have first grade, elementary, and middle school programs. Our team of credentialed teachers, musicians and college students is ready to help campers build confidence and fall in love with writing this summer!
Space available in 1st grade!
Space available in 2nd grade!
Space available in 3rd grade!
Space available in 4th grade!
Space available in 5th grade!
Space available in 6th grade!
Space available in 7th grade!
Space available in 8th grade!


Camp Staff
MEET THE TEAM
Mercedes Taylor, Site Administrator
Mercedes works with wacky 7th graders at Ingrid B. Lacy Middle School in Pacifica. She has taught middle school Language Arts for 14 years in both Los Angeles and the Bay Area; she uses her classroom to practice her one woman comedy show (her students are not amused). Her classroom is a place for fun and she loves her students. She has written curriculum for her school district and has served as a mentor for aspiring teachers. In her spare time, Mercedes practices yoga and cuddles with her cat, Dustin. This is her first year working as a Site Administrator for Adventures In Writing and she is really excited!
Jamila Brooks, Writing Ranger (1st Grade)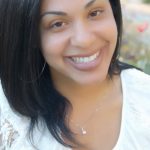 This is Jamila's first summer as a Writing Ranger! She is a recent graduate of the Developmental Teacher Education program at UC Berkeley where she earned a Multiple Subject teaching credential and a MA in Education. In the fall, she'll be teaching 1st grade in the Oakland Unified School District. Prior to teaching, Jamila spent 15 years working in the policy and advocacy field, fighting for the rights of children and families.
Jamila is Mom to Reile (7) and Kaia (2) and spends most of her time with her family and watching sports. Go A's, Raiders and Warriors! Jamila LOVES writing fiction, and plans on writing a mystery novel one day. She's got one chapter finished so far!
Natalie Ashby, Writing Ranger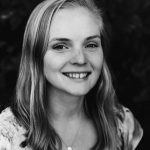 Natalie Ashby is a third-grade teacher at Peralta Elementary in Oakland, CA. Her teaching passions include creative writing, movement and mindfulness in the classroom, and arts integration. She earned her MA in Elementary Education and teaching credential from Stanford University in 2016. She worked for many years as a dance teaching artist at schools and studios around the Bay Area.