San Jose Central | 07/10/2017-07/21/2017
Trace Elementary


PRICING
$759 Tuition
Tuition includes all instruction, activities and materials. It also includes two camp t-shirts, which should be worn daily. Lunch is NOT included.
Add-Ons
$70 – Morning Supervised Play (8am – 9am)
$140 – Afternoon Supervised Play (3pm – 6pm)
$6 – Extra camp t-shirt (2 shirts are included with your registration)
$6 – Extra camp CD (1 CD is included for each child registered)
Discounts
Family Discount:
$20 off per camper for 2 members of the same family
$30 off per camper for 3 members of the same family
$40 off per camper for 4 members of the same family – please contact us to register 4 or more members of the same immediate family
651 Dana Ave, San Jose, CA 95126
07/10/2017 – 07/21/2017 (M-F, 9am – 3pm)
Supervised play available 8am-9am and 3pm-6pm for an additional charge.
Adventures in Writing Camp is excited to return to central San Jose at Trace Elementary with new curriculum this summer! This location will have first grade, elementary, and middle school programs! Our team of credentialed teachers, musicians and college students is ready to help new campers build confidence and fall in love with writing, and help returning campers continue to develop as writers!
If you are looking for the San Jose Almaden location at Williams Elementary, please visit https://www.aiwcamp.com/camp-detail/?camp=1686
Space available in 1st grade!
Space available in 2nd grade!
Space available in 3rd grade!
Space available in 4th grade!
Space available in 5th grade!
Only 1 space remaining in 6th grade!
Only 5 spaces remaining in 7th grade!
Only 3 spaces remaining in 8th grade!


Camp Staff
MEET THE TEAM
Heidi Bayless, Site Administrator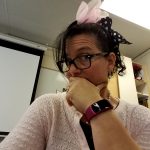 Heidi Bayless is a super proud mother of six, grandmother of one, and special education high school teacher to many! She has also been referred to as "second mom" or "school mom". That's just who she is. She loves kids, and loves the kids she considers privileged to work with. She takes great care and pride in teaching and guiding the students in her care.
Heidi has a BA Degree in Human Development with an emphasis in English and a Master's Degree in Education, both from Azusa Pacific University. She also holds a valid mild/moderate special education credential with an Autism Authorization, also from Azusa Pacific University. Heidi is very excited to share her love of learning and writing with your children this summer and have a blast while doing so! Let's do this!
Michelle Quarneri, Writing Ranger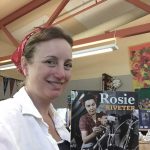 Michelle is a middle school English teacher of 10 years turned elementary school librarian. With a background in Theater, English, and Education, her passion is inspiring creativity in kids. When she's not hanging out in the library, she can be found hanging out with her own two kids, 9-year old Sophia and 5-year old Alex. As a family they love traveling, playing, reading, and watching MasterChef Junior. Michelle is SO excited to be joining Adventures in Writing Camp this year, and is looking forward to reading some great work by the Bay Area's premiere future authors!
Shaina Patel, Writing Ranger (Middle School)
Shaina Patel is a middle school English teacher in San Jose Unified School District. Shaina is a fun-loving, creative and silly personality with a big heart and a lot of patience. With three years of classroom teaching experience, Shaina enjoys working with diverse groups of children and making space for each child to bring in their own cultures, unique stories and perspectives into the classroom. Shaina also loves how writing gives everyone an opportunity to explore themselves.
When she's not in the classroom, you could find Shaina playing on the soccer field, practicing a Brazilian martial art called capoeira, listening to music, writing for her own pleasure, or spending time in nature! Shaina also loves traveling and learning about all cultures. Check out her picture from Bombay, India where she celebrated Holi (a festival of colors in the Hindu religion)!
Shaina graduated from the University of California in San Diego with a double major in Ethnic Studies and International Studies. She later pursued her Teaching Credential at Mills College in Oakland. Shaina is very friendly so please come say hello when you see her at camp! This will be her first summer at Adventures in Writing Camp and she is very excited!
Benjamin Smith, Entertainment Ranger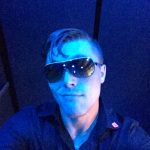 It's Benjamin's second year with Adventures in Writing Camp as an Entertainment Ranger! Welcome back, Benjamin!
Nikita Srinivasan, Adventure Guide (Counselor)
Nikita is super excited to be part of the team for the first time this year, especially as an Adventure Guide! She's currently a graphic design student at Chapman University, so she loves putting a creative twist on everything she does, even when she's learning! Although art is her main passion, she dabbled in a little bit of theatre all throughout high school, starting off on stage and eventually moving onto becoming stage manager! Nikita always has a smile on her face and can't wait to work with the campers this summer on super cool activities!
Kimberly (Kimi) Schiefer, Adventure Guide (Counselor)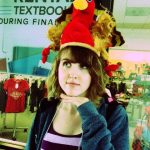 Kimi has had a passion for writing and creating stories ever since she could hold a pencil, crafting her own rudimentary "languages" and putting on self-produced puppet shows for anybody who walked by her front yard. She hopes to cultivate the same love of writing in her peers and students, and perhaps produce a few more puppet shows along the way. When she's not running around decked out in holiday-themed apparel, Kimi is in the Honors Program at Saint Mary's College of California and using her Creative Writing focus to explore everything from gothic authors to Visigoth barbarians.
Savannah Garcia, Adventure Guide (Counselor)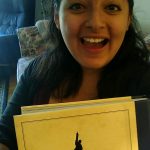 Savannah often wonders if she was born with a pen in her hand. Having been writing since she could remember, Savannah loves to express the importance of reading. Books have been some of her best friends that unraveled mysteries and romances right in front of her, and transported her into worlds so different from her own.
While these stories gave her small reprieves form reality, when she put the books down, Savannah found that the real world was awesome too! It was filled with music, people, and even more books! Her favorite part of the reality, though, was theater.
Savannah is currently pursuing a Theater Arts degree, with a minor in Creative Writing, of course, at San Jose State University. She has just completed a freshman year that was full of many firsts, one of which, including her first college play. Savannah has participated in many productions throughout her life, as a director, actor, and as a participant on the tech crew. She feels that working in theater for so long has taught her about two important values that she can carry with her wherever her crazy life takes her: creativity and passion.
At Adventures in Writing Camp, Savannah will be an Adventure Guide, and she could not be more excited! She looks forward to meeting all of the kids and working with her new friends to explores the wonders of writing together.
Maria Espinoza, eBook Ranger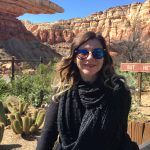 Mrs. Espinoza has been working for 8 years as an elementary school teacher. Her hobbies are reading and hiking. She is coming back to teach at AIW camp for her second time because she thinks AIW is awesome!