Danville San Ramon | 07/10/2017-07/21/2017
Coyote Creek Elementary


PRICING
$759 Tuition
Tuition includes all instruction, activities and materials. It also includes two camp t-shirts, which should be worn daily. Lunch is NOT included.
Add-Ons
$70 – Morning Supervised Play (8am – 9am)
$140 – Afternoon Supervised Play (3pm – 6pm)
$6 – Extra camp t-shirt (2 shirts are included with your registration)
$6 – Extra camp CD (1 CD is included for each child registered)
Discounts
Family Discount:
$20 off per camper for 2 members of the same family
$30 off per camper for 3 members of the same family
$40 off per camper for 4 members of the same family – please contact us to register 4 or more members of the same immediate family
8700 N Gale Ridge Rd, San Ramon, CA 94582
07/10/2017 – 07/21/2017 (M-F, 9am – 3pm)
Supervised play available 8am-9am and 3pm-6pm for an additional charge.
Adventures in Writing Camp is excited to return to The San Ramon Valley with new curriculum this summer! This Danville / San Ramon location will have first grade, elementary, and middle school programs! Our team of credentialed teachers, musicians and college students is ready to help new campers build confidence and fall in love with writing, and help returning campers continue to develop as writers!
Space available in 1st grade!
Space available in 2nd grade!
Space available in 3rd grade!
Space available in 4th grade!
Space available in 5th grade!
Only 2 spaces remaining in 6th grade!
Only 4 spaces remaining in 7th grade!
Only 3 spaces remaining in 8th grade!


Camp Staff
MEET THE TEAM
Carlene Metz, Site Administrator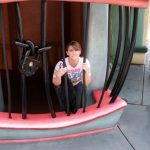 Captivating Carlene is excited to join Adventures in Writing Camp for a second year as a Site Administrator! Carlene has enjoyed writing since her first story in 3rd grade. She continues to write today, especially during summer break. When not writing, you can typically find Carlene reading, playing pool, or doing cartwheels. Carlene was a competitive gymnast and still obsessively watches every competition. She is very excited for the Olympics every time it comes around!Captivating Carlene is ready to meet the fabulous young writers who will be attending camp. Carlene will use her experience as a teacher to help these writers produce the best e-books ever! Welcome back, Carlene!
Amy Smoller, Writing Ranger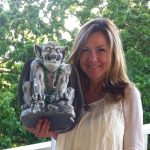 When she first stepped onto the shuttle bus that took her from the US State Department to Marymount University in Arlington, Virginia, little did she know what excitement lay ahead. Although she originally wanted to pursue a teaching career in German, she received her Master's Degree and Multiple Subject Credential in Education and later her Single Subject Social Studies Credential. She has taught nearly every subject and grade in the San Ramon Unified School District for more than 27 years. Fortunately, circuitously, although the German language was no longer being taught in most schools, she did finally get the opportunity to become a tutor.
Growing up, her favorite dinosaur was always the Thesaurus. Her passion for teaching writing comes from having professional writers as parents. As thesaurophiles, they imparted the joy and value of finding the perfect word for the perfect moment. Amy often entered her stories in writing contests, and on occasion she even won! Of course, she had many exciting experiences to draw from, including her bit parts in two major Hollywood films while living in Vienna, Austria. Years later, while in graduate school, she was given the honor of presenting her research paper on reading acquisition at the National Reading Conference in Palm Springs.
Amy is a mother-of three foodie, with a passion for live music, camping and the outdoors, hiking, biking, and travel. She lives in Oakland where she enjoys the beautiful Lake Merritt with its abundance of happy people. Currently, she is busy working on her next project: her plan to take the thesaurus off of the endangered list.
Gabrielle Micheletti, Writing Ranger (1st Grade)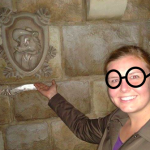 Gabrielle Micheletti has been a voracious reader since she first boarded The Hogwarts Express in Kindergarten. When her eyes weren't glued to a book, they were glued to scores as her fingers worked the keys of a piano. However, she has little to no experience dancing and hopes to gain a right foot this summer to replace her two left feet.
Gabrielle is now teaching first grade in West Contra Costa, and spends every day working to ignite a love of the literary arts in each of her little learners.
She is excited to spend the summer getting lost in the arts of writing, music, dance and all manner of performance.
Jennifer Cousins, Writing Ranger (1st Grade)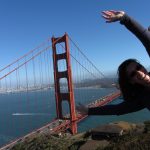 Hello! Jenny is happy to be back in the Bay Area after 14 years living and teaching in Rome, Italy. Jenny has taught many grade levels (Kindergarten, 1st, 3rd, and 4th grades) in both public and private schools in the US and abroad. In her free time, she loves spending time with her family. She has a daughter who is 2 years old and a son who is 7 months old. Jenny also loves spending time with her three dogs! Her hobbies are cooking, going to the theater, and reading. Jenny looks forward to working with students this summer at Adventures in Writing Camp and engaging in creative story-making projects together!
Jill Korber, Writing Ranger (Middle School)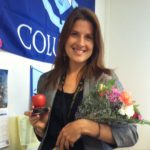 Jill Korber loves to read, write, talk about both reading and writing, and then read and write some more. Wait, is that a run-on sentence?
Jill is excited to return to AIW Camp for her second season as a Middle School Writing Ranger. She hopes to guide campers through the process of creating their own blogs, as well as develop their writing skills.
Originally from the East Coast, Jill taught in NYC for several years. Currently she teaches English at Berkeley High School.
Ashlee Evonc, Writing Ranger
Ashlee Evonc is a Bay Area native and is just plain HAPPY. She graduated with a degree in Liberal Studies and an Elementary Teaching Credential from Cal Poly, San Luis Obispo – aka The Happiest City in America. From there she traveled to sunny Southern California to perform at Disneyland – aka the Happiest Place on Earth.
She is beyond thrilled to bring all of her passions for writing to life at Adventures in Writing Camp! This past year she had the pleasure of teaching for the San Ramon Unified School District, where she was constantly inspired and impressed by her students. This summer, Ashlee hopes to have every camper leave the session with an added passion for writing and sense of accomplishment. She knows it won't take much encouragement to get her to bust some dance moves and has no doubts that each student is going to have the time of their lives at Adventures in Writing Camp!
Drummer Phil Didlake, Entertainment Ranger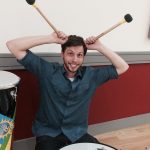 Bada BOOM! Drum roll please….
Drummer Phil is back for his second year at Adventures in Writing Camp and is always excited to spread the joy of rhythm, music and dance moves to all those willing to get in the groove!
Most recently, Phil finished his Music Therapy degree at Berklee College of Music in Boston, Mass. and has over 8 years of experience providing drumming programs for children of all ages and abilities. Phil specializes in using rhythm and music to foster creative learning through movement, and that is why Phil enjoyed Adventures in Writing Camp so much that he had to come back!
Rebecca John, Adventure Guide (Counselor)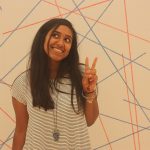 Rebecca loves to have fun, and learning new things while doing it! She write poems and story books for her little cousin and sister, filled with colorful drawings and funny names that she likes to read in funny voices. She plays the piano and percussion (those are the instruments that you hit, like drums!) with her school band. She also tutors and babysits elementary school kids and spent her last summer singing and playing with elementary schoolers in another summer camp! Rebecca is going to be a UC Davis neurobiology student next year, but before that she's super excited to have fun with writing this summer!
Catherine Stainken, Adventure Guide (Counselor)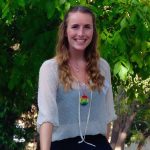 Catherine fell in love with reading while spending her summers in the Danville library. She is a student at the University of Montana studying cognitive and behavioral neuroscience. In her free time you can find her outside exploring, or deep inside a library surrounded by books. Catherine discovered her love for teaching working in Monte Vista's preschool, where she helped preschoolers get ready for kindergarten. She is extremely excited to be your Adventure Guide through the magical world of writing!
Shachi Deshmukh, Adventure Guide (Counselor)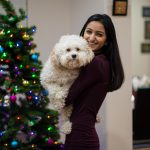 Shachi is extremely excited to be spending two weeks of her summer with kids. It's even more special because it is her first time being a camp counselor!
Shachi is going to be attending Baylor University in the fall of 2017 and she will be studying Business. Shachi has lived in the Bay Area her whole life so she is excited to be going out of state to experience new and fun adventures.
While this may be her first time as a camp counselor, Shachi has had experience taking care of kids and tutoring kids as well. If Shachi is not with kids, you will probably find her outside with her dog.
Shachi loves kids, and can't wait to share her excitement and love of learning with the campers!
Swarna Lnu, Adventure Guide (Counselor)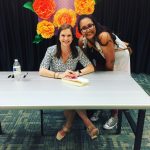 Swarna is a third year student at San Jose State University and she is majoring in International Business. Her passions in life are writing, eating, and traveling. She can't wait to share her knowledge and excitement with the campers!
Jennifer Susic, Adventure Guide (Counselor)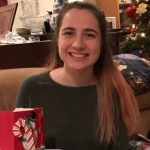 Jennifer Susic is thrilled to be apart of Adventures in Writing Camp this summer as an Adventure Guide! She's majoring in Creative Writing and minoring in Drama at San Francisco State University, where she'll be graduating this fall. She grew up and currently lives in Danville, where she enjoys doing yoga each week.