Millbrae | 06/19/2017-06/30/2017
Green Hills Elementary


PRICING
$799 Tuition
Tuition includes all instruction, activities and materials. It also includes two camp t-shirts, which should be worn daily. Lunch is NOT included.
Add-Ons
$70 – Morning Supervised Play (8am – 9am)
$140 – Afternoon Supervised Play (3pm – 6pm)
$6 – Extra camp t-shirt (2 shirts are included with your registration)
$6 – Extra camp CD (1 CD is included for each child registered)
Discounts
Family Discount:
$20 off per camper for 2 members of the same family
$30 off per camper for 3 members of the same family
$40 off per camper for 4 members of the same family – please contact us to register 4 or more members of the same immediate family
401 Ludeman Ln, Millbrae, CA 94030
06/19/2017 – 06/30/2017 (M-F, 9am – 3pm)
Supervised play available 8am-9am and 3pm-6pm for an additional charge.
Adventures in Writing Camp is excited to come to Millbrae's Green Hills Elementary this summer! This location will have first grade, elementary, and middle school programs! Our team of credentialed teachers, musicians and college students is ready to help campers build confidence and fall in love with writing!
Space available in 1st grade!
Space available in 2nd grade!
Space available in 3rd grade!
Space available in 4th grade!
Space available in 5th grade!
Only 1 space remaining in 6th grade!
Space available in 7th grade!
Space available in 8th grade!


Camp Staff
MEET THE TEAM
Matthew Hagarty, Site Administrator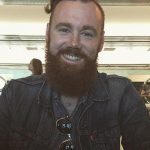 Matthew currently teaches K-7th supplemental English and Reading at two schools in San Francisco's Mission District. While in high school, Matthew first discovered his passion for writing as well as leadership and community service. While attending California State University, Chico, Matthew worked as both a writing tutor at the Student Learning Center and a coordinator for Community Action Volunteers in Education (C.A.V.E.), where he assisted the Boys & Girls Club of the North Valley to recruit university students to volunteer at local club sites.
After graduating college, Matthew began to pursue his other passion in life, music. When he is not in the classroom teaching, Matthew can be seen playing some of the Bay Area's most prominent music venues and summer festivals. He is STOKED to be able to share both his passion for writing and music with everyone this summer at Adventures in Writing Camp!
Louisa Lee, Writing Ranger (1st Grade)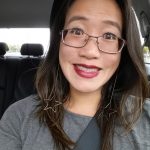 Louisa is ecstatic to return as a teacher at Adventures in Writing Camp! One of her passions is creative writing and she hopes to instill her love for writing in others! Louisa has a background in Special Education. She has worked in Special Day Classes for over eight years! Last year she graduated with a Master's of Special Education from Notre Dame de Namur University in Belmont, California. During her teaching internship she transformed an empty classroom into a fully equipped Special Day Class at a Title 1 school in Daly City, California. See the video here: https://youtu.be/4JxKQkQMgoY. In the fall, Louisa began teaching at Meadow Heights Elementary School in the San Mateo-Foster City School District. In her free time she enjoys hiking and she has recently started driving for Lyft!
Marjorie Boggs Vazquez, Writing Ranger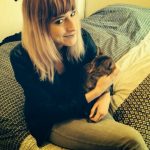 Marjorie is super excited to be working with Adventures in Writing Camp for the second year! She has been in education for 10 years, and a teacher for 7 of those years. She fell so in love with the AIW Camp curriculum that she used some of the core beliefs when teaching her 3rd graders​ writing in Oakland! When she's not teaching, she spends her time cuddling her kitties, doing yoga, and sitting by Lake Merritt with friends. She is really looking forward to meeting her newest crew of campers and families this spring!
Rebecca Pies, Writing Ranger (Middle School)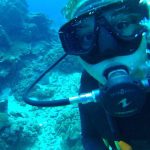 Rebecca Pies has taught kindergarten for two years in the East Bay. She earned her teaching degree at San Jose State University, and her undergrad degree from The University of Hawaii at Manoa. Her passions include reading at the beach, teaching (of course), hiking with friends, and walking her dogs. She is excited for another year with Adventures in Writing Camp!
Ronald Burgess, Entertainment Ranger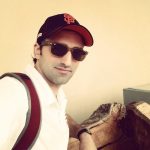 Ron worked in Bellingham Public Schools in Massachusetts for three years. He grew up in Johnston, Rhode Island. He has a Bachelor of Arts in Communications from Bridgewater State University in Massachusetts. He also has a Master of Arts in Art-Media from Rhode Island College. He moved to California two years ago to study filmmaking at San Francisco State University. He is currently working towards his Master of Fine Arts Degree in Cinema, and focuses on Screenwriting. His two favorite subjects are Creative Writing and Music.
Emily Stack, Adventure Guide (Counselor)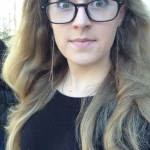 Hey! This is Emily's second year as an adventure guide at Adventures in Writing Camp. She's a third-year English major at UC Davis with minors in Women's Studies and French; her areas of focus and research include women's writing, modern and postmodern literature, and feminist critical theory. When she's not in class, she's working as the copy chief on the managing staff of The California Aggie, UC Davis' student-run newspaper. She's a Bay Area native, beach bum, book hoarder, Ravenclaw with a strong Gryffindor streak, political junkie, unironic dad-rock aficionado, aspiring English professor, San Francisco Giants fan, worshiper of Virginia Woolf, and caffeine-based life form.The only thing she loves more than reading and writing is teaching other people to love reading and writing!
Megan Cisneros, Adventure Guide (Counselor)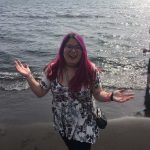 This is Megan's second year as an Adventure Guide, and she could not be more excited to be coming back! She is just finishing up her second year at Southern Oregon University, and is loving it! Though she started out as a political science major, through working as an Adventure Guide she realized that what she really wants to do is work with children, and has changed her major to Elementary Education. Megan loves all things glitter and rainbow, and loves dogs with all her heart. When she is not being an Adventure Guide, she loves dancing, reading, going to the beach, and walking her four dogs (three Huskies and a German Shepard). One day she hopes to teach kindergarten or first grade, and is grateful for Adventures in Writing Camp for helping her discover that!
Maddie Tailes, Adventure Guide (Counselor)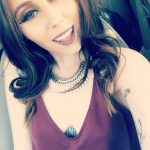 Maddie loves to be creative and have fun! She's all about adventures, and believes summer is the best time of year! Maddie loves working with kids, especially during summer camp!
Eric Whitson, Adventure Guide (Counselor)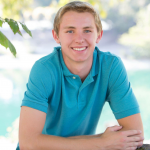 This is Eric's first summer with Adventures in Writing Camp, and he's so excited to share his enthusiasm for creativity and writing with the campers!