Mountain View | 06/19/2017-06/30/2017
Graham Middle School


PRICING
$799 Tuition
Tuition includes all instruction, activities and materials. It also includes two camp t-shirts, which should be worn daily. Lunch is NOT included.
Add-Ons
$40 – Morning Supervised Play (8am – 9am)
$80 – Afternoon Supervised Play (3pm – 6pm)
$6 – Extra camp t-shirt (2 shirts are included with your registration)
$6 – Extra camp CD (1 CD is included for each child registered)
Discounts
Family Discount:
$20 off per camper for 2 members of the same family
$30 off per camper for 3 members of the same family
$40 off per camper for 4 members of the same family
1175 Castro St, Mountain View, CA 94040
06/19/2017 – 06/30/2017 (M-F, 9am – 3pm)
Supervised play available 8am-9am and 3pm-6pm for an additional charge.
Adventures in Writing Camp is excited to come to Mountain View's Graham Middle School this summer! This location will have first grade, elementary, and middle school programs! Our team of credentialed teachers, musicians and college students is ready to help campers build confidence and fall in love with writing!
Space available in 1st grade!
Space available in 2nd grade!
Space available in 3rd grade!
Space available in 4th grade!
Space available in 5th grade!
Space available in 6th grade!
Space available in 7th grade!
Only 4 spaces remaining in 8th grade!


Camp Staff
MEET THE TEAM
Mike Kulbieda, Site Administrator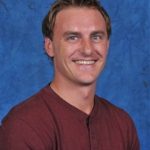 Mike is a musician, actor, teacher, father of two, and outdoor enthusiast. He grew up on the east coast, received his BA in theater arts from Western Connecticut State University, and spent time living in New York City pursuing his passions in music and theater before teaching finally found him. He spent the majority of his early career teaching and traveling through Asia, Europe, and Mexico. He received his Masters in Education from Sierra Nevada College in Lake Tahoe while working as a ski instructor at Heavenly Valley Resort and has since been working with Elementary School teachers and kids in various capacities. For the past three years Mike has been at the International School of the Peninsula in Palo Alto developing, coordinating, and managing the school's "MakerSpace." He is passionate about hands-on learning and empowering teachers to create opportunities for kids to build, design, and tinker with technology. Mike is very excited to work with the team at Adventures in Writing Camp!
Betsy Baum, Writing Ranger (Middle School)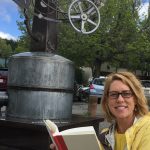 Betsy Baum is a lawyer turned educator who is credentialed in grades 6-12 Social Science. She has taught 6th English/Social Social Studies Core curriculum and believes that creative and individualized teaching are necessary components of making learning a fun and positive experience. Betsy has a strong philosophy that very child is unique and deserves recognition and support of one's special attributes. Fostering self-esteem with both encouragement and guidance are two of the hallmarks of her philosophy on education.
Betsy obtained her teaching credential from Notre Dame de Namur, where she focused on English and Social Studies. She has a B.A. from the University of California, Irvine and received her J.D. from the Santa Clara University School of Law. She was a civil litigation attorney for over 15 years, but recently decided to pursue her true passion of working with kids as an educator. She's always loved school herself, so she decided why not do something that you love?
Betsy loves to ride her bike (though she tends to crash as she is a total klutz). In her spare time she reads, reads, reads and her fantasy is to work at a book store one day. She has boy/girl twins who will soon be high school sophomores. She also journals silly and inspiring thoughts and stories, draws diagrams of her days and learns about memes, online gaming, and all kinds of goofy apps and websites from her twins and their friends!
Betsy looks forward to making this summer an exciting, fun and memorable experience for your child!
"Read with hunger, write with joy, live with passion." Holly Lisle
Cynthia Starborn, Writing Ranger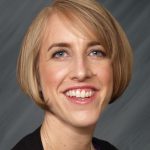 Cynthia Starborn is a life-long teacher and creative writer. She has taught all ages from preschool to high school, in both public and private school settings, and particularly loves working with elementary-age students. Her favorite subject to teach is, of course, creative writing! Cynthia started writing stories and poems at the age of 5, and has been published in the anthology "365 Moments of Grace" (2016), as well as the anthology "365 Life Shifts" (2017). Cynthia loves helping students to express their unique voice through writing, and she is excited to support campers in having many magical "Adventures in Writing" this summer.
Helen Foley, Entertainment Ranger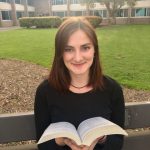 We are very excited to welcome Helen Foley back for her second year with Adventures in Writing! There is nothing she loves more than sharing her love of writing with kids through music, dance, and oodles of fun activities.
In addition to being a full-time student majoring in Economics and English at the University of California, Santa Barbara, Helen loves reading (especially in hammocks) and exploring the outdoors. She is also a music fanatic. Since she was just five years old, she has being playing different instruments, singing, and writing music! Now she is a bluegrass music performer, as well as an active voice and music instructor. However, she is of a firm belief that there is nothing more fun than teaching kids how to rap battle!