Mountain View | 06/19/2017-06/30/2017
Graham Middle School


PRICING
$799 Tuition
Tuition includes all instruction, activities and materials. It also includes two camp t-shirts, which should be worn daily. Lunch is NOT included.
Add-Ons
$70 – Morning Supervised Play (8am – 9am)
$140 – Afternoon Supervised Play (3pm – 6pm)
$6 – Extra camp t-shirt (2 shirts are included with your registration)
$6 – Extra camp CD (1 CD is included for each child registered)
Discounts
Family Discount:
$20 off per camper for 2 members of the same family
$30 off per camper for 3 members of the same family
$40 off per camper for 4 members of the same family – please contact us to register 4 or more members of the same immediate family
1175 Castro St, Mountain View, CA 94040
06/19/2017 – 06/30/2017 (M-F, 9am – 3pm)
Supervised play available 8am-9am and 3pm-6pm for an additional charge.
Adventures in Writing Camp is excited to come to Mountain View's Graham Middle School this summer! This location will have first grade, elementary, and middle school programs! Our team of credentialed teachers, musicians and college students is ready to help campers build confidence and fall in love with writing!
Space available in 1st grade!
Space available in 2nd grade!
Space available in 3rd grade!
Space available in 4th grade!
Space available in 5th grade!
Only 5 spaces remaining in 6th grade!
Space available in 7th grade!
Only 3 spaces remaining in 8th grade!


Camp Staff
MEET THE TEAM
Mike Kulbieda, Site Administrator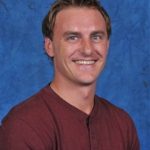 Mike is a musician, actor, teacher, father of two, and outdoor enthusiast. He grew up on the east coast, received his BA in theater arts from Western Connecticut State University, and spent time living in New York City pursuing his passions in music and theater before teaching finally found him. He spent the majority of his early career teaching and traveling through Asia, Europe, and Mexico. He received his Masters in Education from Sierra Nevada College in Lake Tahoe while working as a ski instructor at Heavenly Valley Resort and has since been working with Elementary School teachers and kids in various capacities. For the past three years Mike has been at the International School of the Peninsula in Palo Alto developing, coordinating, and managing the school's "MakerSpace." He is passionate about hands-on learning and empowering teachers to create opportunities for kids to build, design, and tinker with technology. Mike is very excited to work with the team at Adventures in Writing Camp!
Betsy Baum, Writing Ranger (Middle School)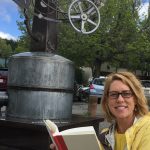 Betsy Baum is a lawyer turned educator who is credentialed in grades 6-12 Social Science. She has taught 6th English/Social Social Studies Core curriculum and believes that creative and individualized teaching are necessary components of making learning a fun and positive experience. Betsy has a strong philosophy that very child is unique and deserves recognition and support of one's special attributes. Fostering self-esteem with both encouragement and guidance are two of the hallmarks of her philosophy on education.
Betsy obtained her teaching credential from Notre Dame de Namur, where she focused on English and Social Studies. She has a B.A. from the University of California, Irvine and received her J.D. from the Santa Clara University School of Law. She was a civil litigation attorney for over 15 years, but recently decided to pursue her true passion of working with kids as an educator. She's always loved school herself, so she decided why not do something that you love?
Betsy loves to ride her bike (though she tends to crash as she is a total klutz). In her spare time she reads, reads, reads and her fantasy is to work at a book store one day. She has boy/girl twins who will soon be high school sophomores. She also journals silly and inspiring thoughts and stories, draws diagrams of her days and learns about memes, online gaming, and all kinds of goofy apps and websites from her twins and their friends!
Betsy looks forward to making this summer an exciting, fun and memorable experience for your child!
"Read with hunger, write with joy, live with passion." Holly Lisle
Cynthia Starborn, Writing Ranger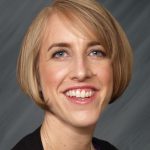 Cynthia Starborn is a life-long teacher and creative writer. She has taught all ages from preschool to high school, in both public and private school settings, and particularly loves working with elementary-age students. Her favorite subject to teach is, of course, creative writing! Cynthia started writing stories and poems at the age of five, and has been published in the anthology "365 Moments of Grace" (2016), as well as the anthology "365 Life Shifts" (2017). Cynthia loves helping students to express their unique voice through writing, and she is excited to support campers in having many magical "Adventures in Writing" this summer.
Helen Foley, Entertainment Ranger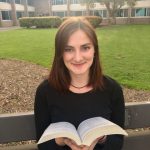 We are very excited to welcome Helen Foley back for her second year with Adventures in Writing! There is nothing she loves more than sharing her love of writing with kids through music, dance, and oodles of fun activities.
In addition to being a full-time student majoring in Economics and English at the University of California, Santa Barbara, Helen loves reading (especially in hammocks) and exploring the outdoors. She is also a music fanatic. Since she was just five years old, she has being playing different instruments, singing, and writing music! Now she is a bluegrass music performer, as well as an active voice and music instructor. However, she is of a firm belief that there is nothing more fun than teaching kids how to rap battle!
Jacob Metevia, Adventure Guide (Counselor)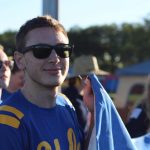 Jacob is a student at UCLA and he also works as an academic mentor. Jacob's main extra curricular activity is Quidditch. At UCLA there is a 'muggle' Quidditch team that competes against Quidditch teams from other colleges across the country (he recently played at nationals in Florida). To answer a few questions: yes they do hold brooms between their legs (pvc pipe), the golden snitch is a tennis ball attached to the back of a big person who throws people around, and to answer the most important question–they really do fly (just kidding on the last one but Jacob wishes they did).
He loves reading, writing, and fun (who doesn't?) and he can't wait to start as an Adventure Guide this summer!
Henry Cooper, Adventure Guide (Counselor)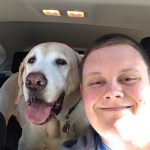 Henry Cooper loves to read and make corny jokes!
He always tries put a fun spin on learning by making silly jokes or thinking of new fun activities for kids to play. You should always be smiling and having fun in Henry's classroom!
Growing up, Henry spent most of his time playing sports. He loves to play or watch almost any sport, but his favorites are baseball, basketball, football, soccer and tennis. Henry also loves to spend time playing with his pets. He has a big dog named Marshall and a lazy cat named Brownie.
Henry is about to start his senior year at Marquette University, where he is pursuing degrees in both Secondary Education and History. During his free time at college Henry has tutored students of all ages and is a member of the Phi Alpha Theta National History Honors Society.
Anne Rollinson, Adventure Guide (Counselor)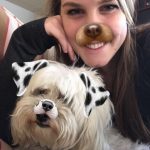 Anne Rollinson is so excited to share her passion for reading and writing with all her campers!
She has always been, as her favorite teacher called her, an "English Nerd" and she can't wait to spread her love for literature. In her spare time you can find her reading Shakespeare, crafting water color paintings of her favorite quotes, or taking hikes with her dog Cooper.
Anne goes to school at North Carolina State University where she volunteers for children with special needs and teaches them to play baseball. She loves to teach these kids and watch them grow each week. Along with working with these kids and balancing her other school activities, Anne has been able to make Dean's List both semesters at NC State.
Siddharth Sharma, Adventure Guide (Counselor)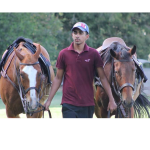 This summer, Sid will be an Adventure Guide! Coming this fall, he will be pursuing a major in Electrical Engineering at Cal Poly SLO. He graduated from Monta Vista High School in Cupertino. His plan for this summer is to volunteer to give back to the community, take some classes, read 10 books, take on some unique part-time jobs, and spend time with family/friends!
Sid has previously worked as a swim instructor at De Anza Cupertino Aquatics (DACA) for quite some time where he taught infants, toddlers, kids, pre-teens, and even teenagers how to swim and be safe in the water! Ensuring safety while allowing kids to have fun is something he's able to balance after this experience.
Sid also loves to read in his free time. His favorite books are The Scarlet Letter, The Illustrated Tesla, Hector and the Search for Happiness, and Fahrenheit 451. Favorite authors include Ray Bradbury, Bill Nye, and Denis Johnson.
Additionally, he has been playing horse polo for several years now and has traveled around the world to places like China, Argentina, and Spain to play tournaments. He is a true animal lover and owns a chocolate Labrador Retriever named Sheldon!
He is truly chuffed to be working this summer with you all!
Kessie Huang, Adventure Guide (Counselor)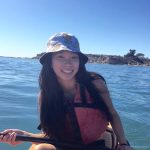 Kessie loves reading, writing, singing, cooking, and watching sports. However as a student at the University of California, Santa Barbara studying political science and communications, she mainly just reads and writes.
Kessie also loves helping people learn. She was a tutor in her high school's academic center from her freshman year to her graduation. There, she taught and helped students in different subjects and levels in math, literature, science, and history. Her favorite part of that experience was getting to work with and help other students in her favorite subjects: math and literature. In addition, Kessie also enjoys working with children. She volunteered at a science camp for kids during her junior and senior years.
During her free time, Kessie likes hiking, going to the beach, and watching baseball. Kessie is a die hard San Francisco Giants fan, and once sat in the rain for nearly two hours in the ballpark to watch them play.