Milpitas | 06/05/2017-06/16/2017
John Sinnott Elementary


PRICING
$699 Tuition
Tuition includes all instruction, activities and materials. It also includes two camp t-shirts, which should be worn daily. Lunch is NOT included.
Add-Ons
$40 – Morning Supervised Play (8am – 9am)
$80 – Afternoon Supervised Play (3pm – 6pm)
$6 – Extra camp t-shirt (2 shirts are included with your registration)
$6 – Extra camp CD (1 CD is included for each child registered)
Discounts
Family Discount:
$20 off per camper for 2 members of the same family
$30 off per camper for 3 members of the same family
$40 off per camper for 4 members of the same family
2025 Yellowstone Ave., Milpitas, CA 95035
06/05/2017 – 06/16/2017 (M-F, 9am – 3pm)
Supervised play available 8am-9am and 3pm-6pm for an additional charge.
Adventures in Writing Camp is excited to return to Milpitas with new curriculum this summer! This location will have first grade, elementary, and middle school programs! Our team of credentialed teachers, musicians and college students is ready to help new campers build confidence and fall in love with writing, and help returning campers continue to develop as writers!
Space available in 1st grade!
Space available in 2nd grade!
Space available in 3rd grade!
Space available in 4th grade!
Space available in 5th grade!
Space available in 6th grade!
Space available in 7th grade!
Only 5 spaces remaining in 8th grade!


Camp Staff
MEET THE TEAM
Joanna Wagner, Site Administrator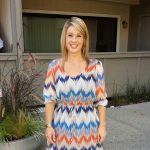 Joanna is a people person who thrives on her social interactions with others! This will be her first summer with AIW and she is delighted to be joining the team as a Site Admin! Joanna is a Los Altos native, but moved to Pleasanton last July for a new teaching job in Fremont. Joanna has taught 3rd grade for three years and will be finishing up her first year at BASIS Independent Fremont. Joanna will be switching roles next school year to teach 1st and 3rd grade Humanities, she is very excited that she will get the opportunity to pass her love of writing onto her students.
In her free time, Joanna enjoys traveling, shopping, dining out, reading and spending times with her family and friends.
Audrey McMillion, Writing Ranger (1st Grade)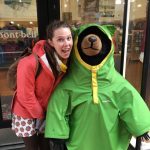 Audrey McMillion is excited to be joining Adventures in Writing Camp for her first session as a Writing Ranger! Her work with AIW Camp will come hot on the heels of her first year of teaching at Lakeshore Elementary in San Francisco Unified School District, where she works as a 3rd-5th grade teacher in an Autism Focus classroom. Audrey holds a Bachelors Degree in English from Hendrix College and a Mild/Moderate Special Education credential from Loyola Marymount University.
Prior to her year of teaching, Audrey has worked as a camp counselor at several outdoor education camps, teaching many activities, including writing and journaling. Additionally, Audrey has worked as an editorial intern at The Oxford American and The Key Reporter. She continues to write poetry as a hobby and encourages her students to do the same. She is thrilled to bring her writing interests and energy to the AIW Camp family!
Chelsey Staley, Writing Ranger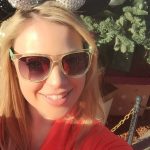 Chelsey's passion is writing! Last year she graduated from Cal State San Marcos University with a Bachelors degree in Liberal Studies and a minor in Linguistics. This past year Chelsey has been part of the Cal State San Marcos Middle Level Teaching Credential program that shows her how to be an excellent Middle school teacher.
While in the credential program she was a part of The Writing Project which takes her passion of writing and shows her specific ways to make writing for students more fun! When Chelsey is not in school you can find her at the beach in sunny San Diego, running around at Disneyland and California Adventure, or exploring at the San Diego Safari Park as she loves to learn more about wildlife. Chelsey looks forward to working with middle school students and share her love of writing with them!
Drummer Phil Didlake, Entertainment Ranger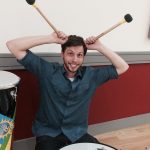 Bada BOOM! Drum roll please….
Drummer Phil is back for his second year at Adventures in Writing Camp and is always excited to spread the joy of rhythm, music and dance moves to all those willing to get in the groove!
Most recently, Phil finished his Music Therapy degree at Berklee College of Music in Boston, Mass. and has over 8 years of experience providing drumming programs for children of all ages and abilities. Phil specializes in using rhythm and music to foster creative learning through movement, and that is why Phil enjoyed Adventures in Writing Camp so much that he had to come back!
Victoria Naylor, Adventure Guide (Counselor)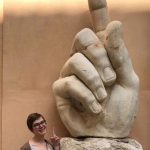 Victoria Naylor's favorite thing to do is write!
She likes it SO much, she studies English at University of Washington, and is currently in a creative writing program!
Victoria grew up playing music. She played the oboe and the saxophone for 7 years before deciding to dedicate her time to studying and writing poetry.
Victoria loves teaching and is very excited to spend another summer teaching kids how to write!