Campbell | 07/24/2017-08/04/2017
Campbell SDA


PRICING
$739 Tuition
Tuition includes all instruction, activities and materials. It also includes two camp t-shirts, which should be worn daily. Lunch is NOT included.
Add-Ons
$40 – Morning Supervised Play (8am – 9am)
$80 – Afternoon Supervised Play (3pm – 6pm)
$6 – Extra camp t-shirt (2 shirts are included with your registration)
$6 – Extra camp CD (1 CD is included for each child registered)
Discounts
Family Discount:
$20 off per camper for 2 members of the same family
$30 off per camper for 3 members of the same family
$40 off per camper for 4 members of the same family
600 W Campbell Avenue, Campbell, CA 95008
07/24/2017 – 08/04/2017 (M-F, 9am – 3pm)
Supervised play available 8am-9am and 3pm-6pm for an additional charge.
Adventures in Writing Camp is excited to come to Campbell Seventh-day Adventist Church this summer! This location will have first grade, elementary, and middle school programs! Our team of credentialed teachers, musicians and college students is ready to help campers build confidence and fall in love with writing this summer!
Space available in 1st grade!
Space available in 2nd grade!
Space available in 3rd grade!
Space available in 4th grade!
Space available in 5th grade!
Space available in 6th grade!
Space available in 7th grade!
Only 4 spaces remaining in 8th grade!


Camp Staff
MEET THE TEAM
Danielle ("Danni") Davis, Site Administrator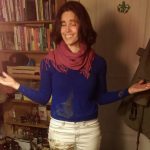 "Diction Danni" has returned! This will be Danielle's second season at Adventures in Writing Camp, and first as Site Administrator! Danielle taught English at Downtown College Prep High School for eight years and has recently gone on to private tutoring. She earned her bachelor's degree in English literature at UC Santa Cruz and her master's in education and English teaching credential at Stanford University. Danielle just looooves words, wordplay, and all sorts of stories. She is excited to help campers find the stories inside them and get zany with words!*Pictured: Diction Danni makes it home to her favorite shelf of books (seen in background) after climbing through a mudslide — nothing stops her!
Hillary Martinez, Writing Ranger (Middle School)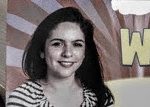 Hillary Martinez made her writing debut in first grade, writing several short stories. Some highlights include "Monster and Cynthia Go on Safari" and "Martha the Cat Goes to Space." After these smashing successes, she has never looked back and continues to enjoy writing!
Hillary currently teaches freshman English in Redwood City, California, and loves the challenge of making grammar as fun as possible for her students. In addition to her Master's degree in Education at Stanford University, Hillary holds a Master's in Theology from Graduate Theological Union and a Bachelor's degree in English from Duke University. When she's not cheering on Duke basketball, Hillary enjoys salsa dancing, reading, and exploring the awesome nature of California.
Leanne Otten, Writing Ranger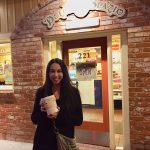 Leanne is heading into her fourth year of teaching middle school and she loves it more and more each year! Leanne started teaching 8th grade in Santa Clara Unified School District and now most recently 8th and 6th in Saratoga Union. She has also led creative writing camps and tutored in previous summers! Leanne has both Multiple Subject and English teaching credentials from San Jose State and an undergraduate degree in English with a Technical Communications Certificate from Cal Poly.
Before she became a teacher, she wrote a few articles for Bay Area magazines, interned at NASA Ames as a copyeditor, and taught preschool. Her free time is spent going hiking, eating gelato or chocolate Toblerone bars (she's addicted!), reading, and painting. Leanne loves hanging out with kids because they are so funny and creative, and it is truly special to be a part of their learning and self-discovery!
Zoe Bader, Entertainment Ranger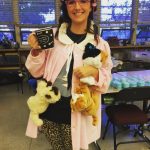 Zoe Bader is an eccentric and zany third grade teacher, who can usually be found with a ukulele or guitar in her hand. Zoe loves creating and singing songs about different subjects in school. You are likely to find her students out of the seats sing and dancing to songs about rounding, writing, and Space!
Zoe received her undergrad degree in arts education at UCLA, and went on to receive her Masters in Education at Loyola Marymount University. She loves teaching through different art forms, and she strives to teach everyday through the arts.
She is so excited to join the Adventures in Writing Team this year. She cannot wait to teach students how to sing, rap, act, and dance to their writing.
Michelle Yee, Adventure Guide (Counselor)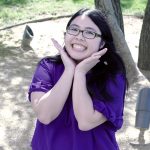 When you need a pen, Michelle Yee has got you covered! Ever since she was young, she always carried around a pen for those moments when inspiration struck. Her imagination and creativity only continued to grow as she got older and she dreamed that one day, the lines in her notebook would become lines in a novel.
Michelle continued that dream by studying English and Screenwriting at Loyola Marymount University. She loved writing so much that she decided to continue her education and pursue her Masters in Creative Writing at Chapman University! Currently, she is working on perfecting her thesis project, a series of short stories about a diverse group of LA people who live in an apartment complex.
Of course, Michelle has always loved helping other people, whether it be volunteering at an arts camp at the local community center or mentoring high school students in creative writing. As you can tell, Michelle has a large passion for reading and writing and she is excited to share it with everyone. After all, the journey of a thousand words begins with one small pen!