Campbell | 07/24/2017-08/04/2017
Campbell SDA


PRICING (2-WEEKS)
Note: All prices shown are for TWO-WEEKS of camp.
$799 Tuition
Tuition includes all instruction, activities and materials. It also includes two camp t-shirts, which should be worn daily. Lunch is NOT included.
Add-Ons
$70 – Morning Supervised Play (8am – 9am)
$140 – Afternoon Supervised Play (3pm – 6pm)
$6 – Extra camp t-shirt (2 shirts are included with your registration)
$6 – Extra camp CD (1 CD is included for each child registered)
Discounts
Family Discount:
$20 off per camper for 2 members of the same family
$30 off per camper for 3 members of the same family
$40 off per camper for 4 members of the same family – please contact us to register 4 or more members of the same immediate family
600 W Campbell Avenue, Campbell, CA 95008
07/24/2017 – 08/04/2017 (M-F, 9am – 3pm)

Supervised play available 8am-9am and 3pm-6pm for an additional charge.
Adventures in Writing Camp is excited to come to Campbell Seventh-day Adventist Church this summer! This location will have first grade, elementary, and middle school programs! Our team of credentialed teachers, musicians and college students is ready to help campers build confidence and fall in love with writing this summer!
Space available in 1st grade!
Space available in 2nd grade!
Only 2 spaces remaining in 3rd grade!
Only 3 spaces remaining in 4th grade!
Only 5 spaces remaining in 5th grade!
Only 2 spaces remaining in 6th grade!
Only 1 space remaining in 7th grade!
Only 2 spaces remaining in 8th grade!


Camp Staff
MEET THE TEAM
Danielle ("Danni") Strand, Site Administrator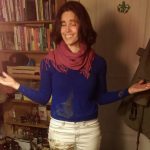 "Diction Danni" has returned! This will be Danielle's second season at Adventures in Writing Camp, and first as Site Administrator! Danielle taught English at Downtown College Prep High School for eight years and has recently gone on to private tutoring. She earned her bachelor's degree in English literature at UC Santa Cruz and her master's in education and English teaching credential at Stanford University. Danielle just looooves words, wordplay, and all sorts of stories. She is excited to help campers find the stories inside them and get zany with words! *Pictured: Diction Danni makes it home to her favorite shelf of books (seen in background) after climbing through a mudslide -- nothing stops her!
Hillary Martinez, Writing Ranger (Middle School)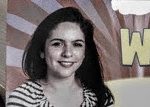 Hillary Martinez made her writing debut in first grade, writing several short stories. Some highlights include "Monster and Cynthia Go on Safari" and "Martha the Cat Goes to Space." After these smashing successes, she has never looked back and continues to enjoy writing!
Hillary currently teaches freshman English in Redwood City, California, and loves the challenge of making grammar as fun as possible for her students. In addition to her Master's degree in Education at Stanford University, Hillary holds a Master's in Theology from Graduate Theological Union and a Bachelor's degree in English from Duke University. When she's not cheering on Duke basketball, Hillary enjoys salsa dancing, reading, and exploring the awesome nature of California.
Kassondra Chappell, Writing Ranger (1st Grade)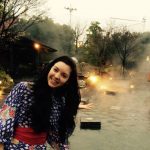 Originally from Cary, Illinois, Kassi is now a third grade teacher in the Bay Area ready to start her first year with Adventures in Writing Camp! After teaching kindergarten in Chiba, Japan for three years, she decided to get her Masters of Education from Stanford University and her bilingual credential. While she loves being an upper grades teacher, she is excited to have some summer fun with younger grades. She probably has more books in her house than anything else, and has been recently reading about how to train fancy rats. Why? You'll have to ask her!
Cindy Vierhus, Writing Ranger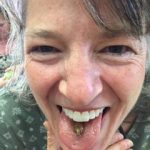 Cindy Vierhus is stoked to be joining the Adventures in Writing Camp team as a Writing Ranger (Teacher)! Earning her Multiple Subject Credential with a concentration in English from San Jose State University, she boasts over twenty years of teaching experience in public, private and home-school settings. Most recently employed as a tutor with Classical Conversations, Cindy created and recorded original jingles using Garage Band to facilitate learning. Coaching children in writing has been rewarding; her students have enjoyed presenting original books at the Young Author's Faire! Mother of five, with her oldest graduating from college, Cindy is fully invested in education. Adventurous and curious, last summer found her exploring California's National parks with her family. Adventures that involve chocolate are the best! But chocolate covered crickets? EESH!
Saramma Philip, Writing Ranger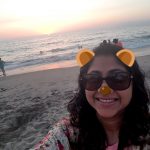 This will be Saramma's second summer teaching at AIW Camp. She loves the many different, creative, stories she has seen students create during camp. Saramma has been an elementary school teacher for over seven years, and she loves it! Seeing students get inspired, and being inspired by them in return, gives her great joy.
Zoe Bader, Entertainment Ranger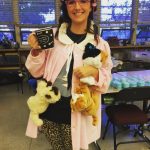 Zoe Bader is an eccentric and zany third grade teacher, who can usually be found with a ukulele or guitar in her hand. Zoe loves creating and singing songs about different subjects in school. You are likely to find her students out of the seats sing and dancing to songs about rounding, writing, and Space!
Zoe received her undergrad degree in arts education at UCLA, and went on to receive her Masters in Education at Loyola Marymount University. She loves teaching through different art forms, and she strives to teach everyday through the arts.
She is so excited to join the Adventures in Writing Team this year. She cannot wait to teach students how to sing, rap, act, and dance to their writing.
Tanvee Sinha, Adventure Guide (Counselor)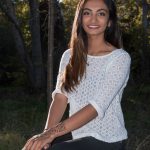 Tanvee is super excited to be an adventure guide this summer! In August, she will be on the Pre-Medical track to become a physician at the University of Alabama's BS/MD program studying Neuroscience.
She graduated from Monta Vista High School in early June and has kept busy even though school ended! Whether that's meeting up with family, old friends, working out, reading more books, or writing, Tanvee knows the balance between fun and seriousness.
She has experience working with disabled/special needs kids, the American Red Cross and also volunteering more than a hundred hours at a shelter for kids abroad. Working with kids has had an impact on her life, and this is why she wants to continue through Adventures in Writing Camp!
If you were to ask anyone about Tanvee, they would say she is an avid reader. Her absolute favorite book is The Kite Runner, and her favorite author is Khaled Hosseini. Tanvee also fences and speaks Chinese, two skills that she's been honing ever since she was a little kid. She couldn't be happier about coming in to work with all of you!
Sarah May Morris, Adventure Guide (Counselor)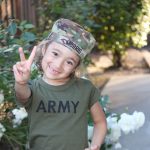 When's she's not at camp during summer, you can find Sarah May during the school year at Escondido Elementary working with her amazing special education students!
And when she's not at school, she's at home with her amazing wife and third grade daughter finding adventures at every turn.
She not only loves reading and writing, but she adores all of her many kiddos!
So it's no surprise to find her here at Adventures in Writing Camp where she can help teach, influence, and have fun with children of all ages!
Kessie Huang, Adventure Guide (Counselor)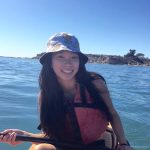 Kessie is a student majoring in political science at the University of California, Santa Barbara, where she reads and writes constantly. During her free time, Kessie likes hiking, going to the beach, and watching baseball. Kessie is a die hard San Francisco Giants fan, and once sat in the rain for nearly two hours in the ballpark to watch them play.
Emily Grivas, Adventure Guide (Counselor)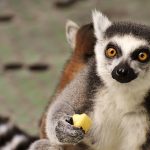 Emily has just left the city of Chicago to find her home here in the California sun! When she's not working out she enjoys camping, hiking, and hitting the beach. Emily loves to read and can't wait to learn about the campers through the stories they share!
Remington Taul, Adventure Guide (Counselor)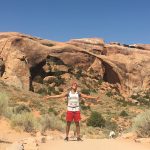 Remington has just driven across the country from Chicago here to California hoping to make this his new home. He loves the sun and the outdoors, especially skateboarding and jumping into the pool. He is excited to share his story and learn about the campers' adventures through the stories they will write together!
Michelle Yee, Adventure Guide (Counselor)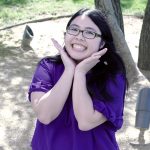 When you need a pen, Michelle Yee has got you covered! Ever since she was young, she always carried around a pen for those moments when inspiration struck. Her imagination and creativity only continued to grow as she got older and she dreamed that one day, the lines in her notebook would become lines in a novel.
Michelle continued that dream by studying English and Screenwriting at Loyola Marymount University. She loved writing so much that she decided to continue her education and pursue her Masters in Creative Writing at Chapman University! Currently, she is working on perfecting her thesis project, a series of short stories about a diverse group of LA people who live in an apartment complex.
Of course, Michelle has always loved helping other people, whether it be volunteering at an arts camp at the local community center or mentoring high school students in creative writing. As you can tell, Michelle has a large passion for reading and writing and she is excited to share it with everyone. After all, the journey of a thousand words begins with one small pen!
Siddharth Sharma, Adventure Guide (Counselor)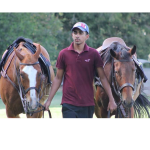 This summer, Sid will be an Adventure Guide! Coming this fall, he will be pursuing a major in Electrical Engineering at Cal Poly SLO. He graduated from Monta Vista High School in Cupertino. His plan for this summer is to volunteer to give back to the community, take some classes, read 10 books, take on some unique part-time jobs, and spend time with family/friends!
Sid has previously worked as a swim instructor at De Anza Cupertino Aquatics (DACA) for quite some time where he taught infants, toddlers, kids, pre-teens, and even teenagers how to swim and be safe in the water! Ensuring safety while allowing kids to have fun is something he's able to balance after this experience.
Sid also loves to read in his free time. His favorite books are The Scarlet Letter, The Illustrated Tesla, Hector and the Search for Happiness, and Fahrenheit 451. Favorite authors include Ray Bradbury, Bill Nye, and Denis Johnson.
Additionally, he has been playing horse polo for several years now and has traveled around the world to places like China, Argentina, and Spain to play tournaments. He is a true animal lover and owns a chocolate Labrador Retriever named Sheldon!
He is truly chuffed to be working this summer with you all!
Joanne Patio, Adventure Guide (Counselor)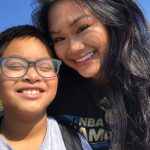 Joanne is a currently attending De Anza College and is looking towards pursuing a degree in Biology at UC Santa Barbara next fall. She has experience as a caregiver and tutoring in all age groups. She enjoys hiking and going on outside adventures and LOVES basketball (the Warriors!) She looks forward to helping children develop better writing skills and expand their creativity!
Shreya Sheel, Adventure Guide (Counselor)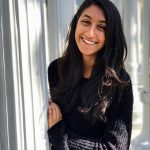 Shreya is super excited to be an Adventure Guide! She is a rising junior at the University of Califonia, San Diego studying Cognitive Science with a specialization in Machine Learning and Neural Computation. Shreya loves working with kids and helping them unleash their potentials. Throughout high school, she has worked with a variety of organizations including Breakthrough Silicon Valley to serve as a mentor and teacher to middle school students. She taught many subjects including Literature, Math, Speech & Debate, and even Improv! Shreya is deeply passionate about increasing equal access to quality education and finding ways to creatively teach curriculums. She hopes to use her degree to work in educational technology. In her free time, Shreya loves to explore the outdoors, bake her (not so) famous chocolate chip cookies, and dance.
Kimberly (Kimi) Schiefer, Adventure Guide (Counselor)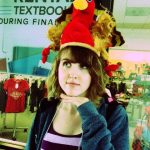 Kimi has had a passion for writing and creating stories ever since she could hold a pencil, crafting her own rudimentary "languages" and putting on self-produced puppet shows for anybody who walked by her front yard. She hopes to cultivate the same love of writing in her peers and students, and perhaps produce a few more puppet shows along the way. When she's not running around decked out in holiday-themed apparel, Kimi is in the Honors Program at Saint Mary's College of California and using her Creative Writing focus to explore everything from gothic authors to Visigoth barbarians.
Aishwarya Mehra, Adventure Guide (Counselor)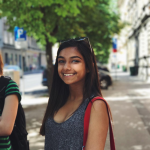 This will be Aishwarya's second year as an Adventure Guide. She just finished her first year at the University of Illinois, where she has been pursuing a degree in Applied Math. She loves being surrounded by corn fields but misses being in close proximity to Trader Joe's and Whole Foods. She is excited to finish off the summer by combining two of her favorite things: kids and teaching! Aishwarya has spent the last three years tutoring kids in math and loves to spend time with kids and help them learn. A few of Aishwarya's favorite books are: Pride and Prejudice, Atonement, and Digital Fortress. Her favorite author is Jane Austen. Aishwarya can often be found engrossed in a good book or practicing the Bassoon and Piano, as she has a great passion for music. She can't wait to meet everyone!
Claire Buiocchi, Adventure Guide (Counselor)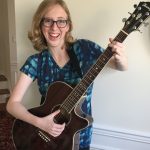 Claire is absolutely thrilled to be working with Adventures in Writing Camp for her second summer! She is a rising junior at Wheaton College in Norton, Massachusetts and is studying music and education. Claire has an extraordinary passion for music and plays guitar, piano, drums and sings in an acapella group. She also enjoys writing her own songs and performing them for her friends. When Claire isn't geeking out about her love for Tchaikovsky or her appreciation of "Call Me Maybe," she enjoys acting on stage and writing her own plays. In high school she acted in seven main stage productions, including Fiddler on the Roof and The Drowsy Chaperone. She also enjoys playing video games, playing softball, and dancing (even though she knows she's not that great at it). One fun fact about Claire is that she has a twin sister!
Henry Cooper, Adventure Guide (Counselor)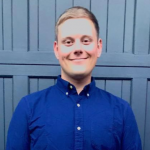 Henry Cooper loves to read and make corny jokes! He always tries put a fun spin on learning by making silly jokes or thinking of new fun activities for kids to play. You should always be smiling and having fun in Henry's classroom! Growing up, Henry spent most of his time playing sports. He loves to play or watch almost any sport, but his favorites are baseball, basketball, football, soccer and tennis. Henry also loves to spend time playing with his pets. He has a big dog named Marshall and a lazy cat named Brownie. Henry just graduated from Marquette University, where he has degrees in both Secondary Education and History.
Margaret Rockdale, eBook Ranger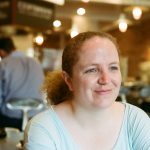 Margaret Rockdale is extremely excited to be working for the second time at Adventures in Writing Camp this summer! She is currently working as an elementary school teacher in the South Bay near Los Gatos, CA. She recently received her multiple subject teaching credential from San Jose State University. In the past, she has worked at various summer camps and after school programs, but she is really looking forward to sharing her love of writing with others. Margaret loves to write almost as much as she loves to talk!