Los Altos South | 07/10/2017-07/21/2017
Blach Intermediate School Session 1


PRICING (2-WEEKS)
Note: All prices shown are for TWO-WEEKS of camp.
$799 Tuition
Tuition includes all instruction, activities and materials. It also includes two camp t-shirts, which should be worn daily. Lunch is NOT included.
Add-Ons
$70 – Morning Supervised Play (8am – 9am)
$140 – Afternoon Supervised Play (3pm – 6pm)
$6 – Extra camp t-shirt (2 shirts are included with your registration)
$6 – Extra camp CD (1 CD is included for each child registered)
Discounts
Family Discount:
$20 off per camper for 2 members of the same family
$30 off per camper for 3 members of the same family
$40 off per camper for 4 members of the same family – please contact us to register 4 or more members of the same immediate family
1120 Covington Road, Los Altos, CA 94024
07/10/2017 – 07/21/2017 (M-F, 9am – 3pm)

Supervised play available 8am-9am and 3pm-6pm for an additional charge.
Adventures in Writing Camp is excited to return to Los Altos this summer with new 2018 curriculum and two back-to-back sessions at Blach Intermediate School! This location will have first grade, elementary, and middle school programs. Our strong team of credentialed teachers, musicians and college students are ready to help new campers build confidence and fall in love with writing, and help returning campers continue to develop as writers!
Space available in 1st grade!
Space available in 2nd grade!
Space available in 3rd grade!
Space available in 4th grade!
Space available in 5th grade!
Only 4 spaces remaining in 6th grade!
Only 3 spaces remaining in 7th grade!
Only 5 spaces remaining in 8th grade!


Camp Staff
MEET THE TEAM
Wileen Chen, Site Administrator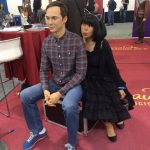 Wileen is excited to return to Adventures in Writing Camp for her third year as a Site Administrator! She is looking forward to seeing familiar faces this year. Currently, Wileen is attending SF State for her Masters in Elementary Education. When Wileen isn't at school, she likes to go to go on hikes, bake cookies, practice yoga, and work in her garden.
Craig Kabert, Writing Ranger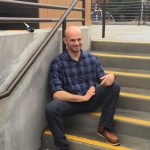 Craig Kabert is very much looking forward to his new role as the Site Administrator for the Los Altos and Cupertino locations. During the school year, he teaches and is attending San Francisco State University to obtain his Special Education Credential. Craig has been teaching and working in public, private and charter schools for the past eight school years. He plans on using this experience to help make camp an inspiring and fun experience for his campers and staff.
Saramma Philip, Writing Ranger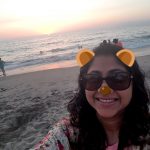 This will be Saramma's second summer teaching at AIW Camp. She loves the many different, creative, stories she has seen students create during camp. Saramma has been an elementary school teacher for over seven years, and she loves it! Seeing students get inspired, and being inspired by them in return, gives her great joy.
Kassondra Chappell, Writing Ranger (1st Grade)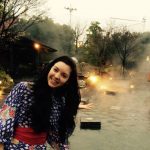 Originally from Cary, Illinois, Kassi is now a third grade teacher in the Bay Area ready to start her first year with Adventures in Writing Camp! After teaching kindergarten in Chiba, Japan for three years, she decided to get her Masters of Education from Stanford University and her bilingual credential. While she loves being an upper grades teacher, she is excited to have some summer fun with younger grades. She probably has more books in her house than anything else, and has been recently reading about how to train fancy rats. Why? You'll have to ask her!
Zoe Bader, Entertainment Ranger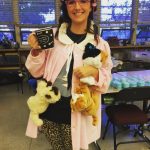 Zoe Bader is an eccentric and zany third grade teacher, who can usually be found with a ukulele or guitar in her hand. Zoe loves creating and singing songs about different subjects in school. You are likely to find her students out of the seats sing and dancing to songs about rounding, writing, and Space!
Zoe received her undergrad degree in arts education at UCLA, and went on to receive her Masters in Education at Loyola Marymount University. She loves teaching through different art forms, and she strives to teach everyday through the arts.
She is so excited to join the Adventures in Writing Team this year. She cannot wait to teach students how to sing, rap, act, and dance to their writing.
Alessandra Pingol, Adventure Guide (Counselor)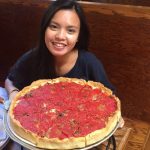 Alee loves everything creative! She is currently home on summer break from the University of San Diego where she majors in Visual Arts and minors in Marketing. Back in sunny San Diego, Alee tutors a kindergarten class in Math and English while trying to keep them still and ready for story time!
When not at school, Alee is usually at the beach! A perfect day for her consists of sunny skies, lots of sand, and the sound of waves. Just add in a pen and her favorite sketchbook and she's ready to write and draw everything under the sun!
Molly "Jerry" Cromarty, Adventure Guide (Counselor)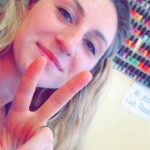 Jerry is currently attending California Polytechnic University as an upcoming sophomore, with a major in Animal Sciences and a minor in Nutrition. Jerry loves working with kids, and all throughout high school taught kids horseback riding lessons, and was constantly babysitting and working with groups of kids. Jerry is delighted to be joining Adventures in Writing Camp as an Adventure Guide!
Henry Cooper, Adventure Guide (Counselor)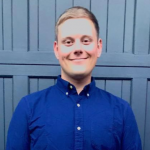 Henry Cooper loves to read and make corny jokes! He always tries put a fun spin on learning by making silly jokes or thinking of new fun activities for kids to play. You should always be smiling and having fun in Henry's classroom! Growing up, Henry spent most of his time playing sports. He loves to play or watch almost any sport, but his favorites are baseball, basketball, football, soccer and tennis. Henry also loves to spend time playing with his pets. He has a big dog named Marshall and a lazy cat named Brownie. Henry just graduated from Marquette University, where he has degrees in both Secondary Education and History.
Claire Buiocchi, Adventure Guide (Counselor)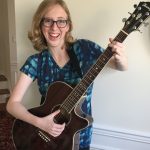 Claire is absolutely thrilled to be working with Adventures in Writing Camp for her second summer! She is a rising junior at Wheaton College in Norton, Massachusetts and is studying music and education. Claire has an extraordinary passion for music and plays guitar, piano, drums and sings in an acapella group. She also enjoys writing her own songs and performing them for her friends. When Claire isn't geeking out about her love for Tchaikovsky or her appreciation of "Call Me Maybe," she enjoys acting on stage and writing her own plays. In high school she acted in seven main stage productions, including Fiddler on the Roof and The Drowsy Chaperone. She also enjoys playing video games, playing softball, and dancing (even though she knows she's not that great at it). One fun fact about Claire is that she has a twin sister!
Liz Cromarty, Adventure Guide (Counselor)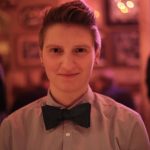 Liz is so excited to begin her first year at Adventures in Writing Camp!
Liz is a sophomore at New York University, majoring in Education Studies and Social and Cultural Analysis.
She has spent the past year working with third graders in a New York City Public School, and absolutely loves working with kids. Her passion is education, and working with kids is always her favorite part of the day.
In her free time, Liz loves to read and play music, and enjoys playing sports in her free time.
Elizabeth Creger, eBook Ranger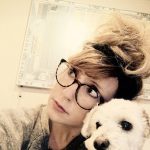 Liz Creger is a writing maniac!
When she isn't reading in a tree, teaching in the classroom, or playing soccer in the park, she is jotting down bits of poetry and prose in her notebook. Following her major in English at UC Davis, Liz received her MFA in Creative Writing at the University of San Francisco. After being exposed to vast amounts of different writing styles through her brilliant teachers, she decided teaching was her calling.
Liz has been focusing on new and exciting ways to teach creative writing ever since. She makes sure to incorporate the unique skills she learned through her own experience in the MFA program into her lessons. She loves to emphasize that in any age group there are creative skills to be learned!
Liz is thrilled to be helping students create and publish their own gorgeous pieces of writing this summer at Adventures in Writing Camp and can't wait to get the creative juices flowing!