Burlingame | 07/24/2017-08/04/2017
Lincoln Elementary


PRICING
$739 Tuition
Tuition includes all instruction, activities and materials. It also includes two camp t-shirts, which should be worn daily. Lunch is NOT included.
Add-Ons
$40 – Morning Supervised Play (8am – 9am)
$80 – Afternoon Supervised Play (3pm – 6pm)
$6 – Extra camp t-shirt (2 shirts are included with your registration)
$6 – Extra camp CD (1 CD is included for each child registered)
Discounts
Family Discount:
$20 off per camper for 2 members of the same family
$30 off per camper for 3 members of the same family
$40 off per camper for 4 members of the same family
1801 Devereux Dr., Burlingame, CA 94010
07/24/2017 – 08/04/2017 (M-F, 9am – 3pm)
Supervised play available 8am-9am and 3pm-6pm for an additional charge.
Adventures in Writing Camp is excited to return to Burlingame with two sessions at Lincoln Elementary this summer. The first session is July 10-21, and the second is July 24 – August 4. These Burlingame sessions will have first grade, elementary, and middle school programs! Our team of credentialed teachers, musicians and college students is ready to help new campers build confidence and fall in love with writing, and help returning campers continue to develop as writers!
Space available in 1st grade!
Space available in 2nd grade!
Space available in 3rd grade!
Space available in 4th grade!
5th Grade is FULL for this camp! Click HERE to be added to the waitlist.
6th Grade is FULL for this camp! Click HERE to be added to the waitlist.
Space available in 7th grade!
Only 2 spaces remaining in 8th grade!


Camp Staff
MEET THE TEAM
Tyler Webb, Site Administrator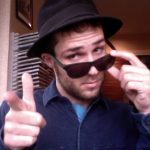 Tyler is an high school English teacher who loves to be creative. He got bachelors degrees in English and Communication at UC Davis, and continued on to get his teaching credential from San Jose State University. He had a blast last summer as a Writing Ranger, but is beyond excited to be working this year as a Site Administrator at Lincoln Elementary School. A Burlingame native who attended Roosevelt Elementary School right down the street, he loves the community and cannot wait to meet the area's young writers and their families. Writing, drawing, music – you name it, Tyler is a fan. In his free time, you can find Tyler writing poetry, inventing short stories, playing music, making witty puns, or attacking the hoop on the basketball court (he is a Warriors fanatic). Come tell him your favorite joke, or just say hello!
Erin Maravilla, Writing Ranger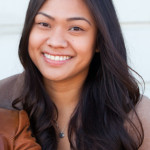 Erin is so excited to return for her second summer with Adventures in Writing! During the school year, Erin is a middle school writing teacher. She is a proud banana slug, having received her Masters in Education from UC Santa Cruz! Her favorite thing in the world is to see her students use writing to express themselves and their personalities!
However, during the summer, Erin raises dinosaur eggs in the depths of the forest. She is hoping they will hatch soon. In the meantime, she's extremely excited to spend her time with the adventurers at Adventures in Writing! She can't wait for all the singing, playing, and writing!
Billy Lawley, Entertainment Ranger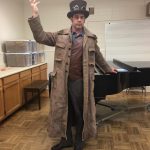 Billy has been a musician for as long as he can remember. He began piano lessons at the age of 5 and began singing at the age of 15. Billy has a wealth of experience teaching young students as a music instructor. He moved from Dallas, Texas in 2012, where he spent five years in the elementary classroom as a music teacher. Since that time, Billy has formed his own music teaching studio in the East Bay and works as a resident Composer with schools throughout the Bay Area with the San Francisco Opera Guild. He is a certified music therapist and is always considering the unique needs of each student, including kids with special needs. Billy is known for being "bodacious" and has an awesome energy that kids love! When not teaching, he sings with a community chorus in the East Bay. During the winter season, you may very well see him performing as a caroler in full Victorian costume!
Elena DeNoia, Adventure Guide (Counselor)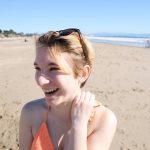 Your friendly neighborhood Elena is back! She is a third-year student at UC Santa Cruz (Go Banana Slugs!) studying History and Anthropology. Elena hopes to one day get her PhD and work at the archives in Washington D.C. Elena was an Adventure Guide with AIW Camp last summer and loved it so much she just HAD to come back! In her spare time, she likes to read, play soccer, and sing Disney songs with my friends!
Emily Stack, Adventure Guide (Counselor)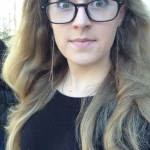 Hey! This is Emily's second year as an adventure guide at Adventures in Writing Camp. She's a third-year English major at UC Davis with minors in Women's Studies and French; her areas of focus and research include women's writing, modern and postmodern literature, and feminist critical theory. When she's not in class, she's working as the copy chief on the managing staff of The California Aggie, UC Davis' student-run newspaper. She's a Bay Area native, beach bum, book hoarder, Ravenclaw with a strong Gryffindor streak, political junkie, unironic dad-rock aficionado, aspiring English professor, San Francisco Giants fan, worshiper of Virginia Woolf, and caffeine-based life form.The only thing she loves more than reading and writing is teaching other people to love reading and writing!