Burlingame | 07/24/2017-08/04/2017
Lincoln Elementary


PRICING (2-WEEKS)
Note: All prices shown are for TWO-WEEKS of camp.
$799 Tuition
Tuition includes all instruction, activities and materials. It also includes two camp t-shirts, which should be worn daily. Lunch is NOT included.
Add-Ons
$70 – Morning Supervised Play (8am – 9am)
$140 – Afternoon Supervised Play (3pm – 6pm)
$6 – Extra camp t-shirt (2 shirts are included with your registration)
$6 – Extra camp CD (1 CD is included for each child registered)
Discounts
Family Discount:
$20 off per camper for 2 members of the same family
$30 off per camper for 3 members of the same family
$40 off per camper for 4 members of the same family – please contact us to register 4 or more members of the same immediate family
1801 Devereux Dr., Burlingame, CA 94010
07/24/2017 – 08/04/2017 (M-F, 9am – 3pm)

Supervised play available 8am-9am and 3pm-6pm for an additional charge.
Adventures in Writing Camp is excited to return to Burlingame with two sessions at Lincoln Elementary this summer. The first session is July 10-21, and the second is July 24 – August 4. These Burlingame sessions will have first grade, elementary, and middle school programs! Our team of credentialed teachers, musicians and college students is ready to help new campers build confidence and fall in love with writing, and help returning campers continue to develop as writers!
Space available in 1st grade!
Space available in 2nd grade!
3rd Grade is FULL for this camp!
Click HERE to be added to the waitlist.
Space available in 4th grade!
Only 1 space remaining in 5th grade!
Only 4 spaces remaining in 6th grade!
7th Grade is FULL for this camp!
Click HERE to be added to the waitlist.
Only 1 space remaining in 8th grade!


Camp Staff
MEET THE TEAM
Tyler Webb, Site Administrator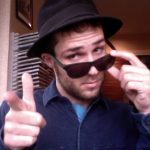 Tyler is an high school English teacher who loves to be creative. He got bachelors degrees in English and Communication at UC Davis, and continued on to get his teaching credential from San Jose State University. He had a blast last summer as a Writing Ranger, but is beyond excited to be working this year as a Site Administrator at Lincoln Elementary School. A Burlingame native who attended Roosevelt Elementary School right down the street, he loves the community and cannot wait to meet the area's young writers and their families. Writing, drawing, music – you name it, Tyler is a fan. In his free time, you can find Tyler writing poetry, inventing short stories, playing music, making witty puns, or attacking the hoop on the basketball court (he is a Warriors fanatic). Come tell him your favorite joke, or just say hello!
Jen Cleary, Writing Ranger (1st Grade)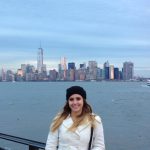 Jen is a teacher in San Francisco who enjoys coming into the classroom every morning! She has had experience working with children from kindergarten through fifth grade. Writing is one of Jen's favorite subjects to teach. She believes that through writing children can express themselves in a creative manner. When Jen is not in the classroom, she enjoys working out, going on hikes, reading, and writing. She is excited to be working at Adventures in Writing Camp this summer, and she cannot wait to meet the campers!
Hannah Carney, Writing Ranger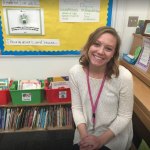 Hannah Carney is a first grade teacher at Franklin Elementary in Burlingame. She has taught first grade for three years and has a masters degree in teaching language arts. Her favorite subjects to teach are reading and writing. She is passionate about getting kids excited about writing.
Craig Kabert, Writing Ranger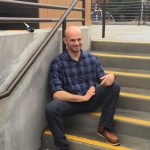 Craig Kabert is very much looking forward to his new role as the Site Administrator for the Los Altos and Cupertino locations. During the school year, he teaches and is attending San Francisco State University to obtain his Special Education Credential. Craig has been teaching and working in public, private and charter schools for the past eight school years. He plans on using this experience to help make camp an inspiring and fun experience for his campers and staff.
Theresa Yob, Writing Ranger
Teaching Creative Writing rocks her world! Whether it's one-on-one teaching individual students how to begin an exciting original story or guiding a group of third graders in creating their own customized travel brochures, Theresa is amazed and thrilled to experience their stories, dreams, and visions then help them to capture these on the page. This past school year, Theresa worked with sixth graders on writing personal and unique stories at a Middle School in South San Francisco. She's prepped up and ready for a new adventure at Adventures in Writing Camp this summer! This is her third year with AIW Camp where she uses everything she learned from her M.A. in English/Creative Writing (SFSU, 2001) and her Teacher Credential training (NDNU) to guide young writers to create a book of their own! She's also taught Adult classes in Journals and Memoirs in San Francisco, Millbrae, Burlingame, San Mateo and online.
Billy Lawley, Entertainment Ranger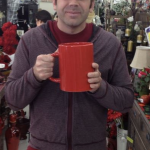 Billy has been a musician for as long as he can remember. He began piano lessons at the age of 5 and began singing at the age of 15. Billy has a wealth of experience teaching young students as a music instructor. He moved from Dallas, Texas in 2012, where he spent five years in the elementary classroom as a music teacher. Since that time, Billy has formed his own music teaching studio in the East Bay and works as a resident Composer with schools throughout the Bay Area with the San Francisco Opera Guild. He is a certified music therapist and is always considering the unique needs of each student, including kids with special needs. Billy is known for being "bodacious" and has an awesome energy that kids love! When not teaching, he sings whenever possible and will be performing with the San Francisco Opera Chorus this summer in Götterdämmerung, the final opera of Wagner's ring cycle. During the winter season, you may very well see him performing as a caroler in full Victorian costume with The Merrie Olde Christmas Carolers!
Emily Stack, Adventure Guide (Counselor)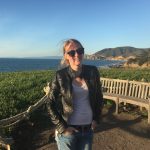 Hey! This is Emily's third year as an Adventure Guide at Adventures in Writing Camp. She's a fourth-year English major at UC Davis minoring in women's studies. When she's not in class, she's working as the editor-in-chief of The California Aggie, UC Davis' student-run newspaper. She's a Bay Area native, beach bum, voracious reader, Shakespeare nut, and caffeine-based life form. The only thing she loves more than reading and writing is teaching other people to love reading and writing!
Dylan Portillo, Adventure Guide (Counselor)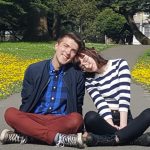 Dylan is a student at the University of California Los Angeles. His major is currently undeclared, but he's interested in pursuing a mixed degree of Geography with a focus on environmental policy! Other fun facts is that Dylan was heavily involved in the drama department at his high school and has continued his passion through his work in UCLA's Hooligan Theatre Company. He has worked with Adventures in Writing Camp, but has also volunteered at many Rotary Leadership camps as a camp counselor. Dylan is extremely excited to be an Adventures in Writing Camp Team Member!
Megan Cisneros, Adventure Guide (Counselor)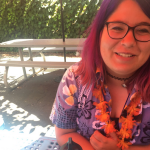 This is Megan's third year at AIW, and she is so stoked to be back! She is in her third year of college, majoring in Elementary Education and minoring in Criminology. She hopes to teach kindergarten or first grade, or possibly work in the Juvenile Justice field. During the school year she works as a counselor for YMCA's after-school program. Megan loves walking her four dogs, reading, dancing, going to the beach, and glitter. She is very excited meet all the new campers and see some returning faces!
Christina Sze, Adventure Guide (Counselor)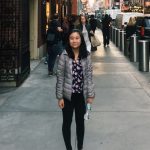 This is Christina Sze's first year as an Adventure Guide! She is a sophomore at San Francisco University High School and is interested in math and computer science. Christina enjoys playing soccer and runs for her school's cross-country team. She also likes reading books and writing in her free time. She loves working with kids and is excited to help them write their amazing stories this summer!
Elena DeNoia, Adventure Guide (Counselor)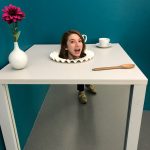 Your friendly neighborhood Elena is back! She is a fourth-year student at UC Santa Cruz (Go Banana Slugs!) studying History and Anthropology. Elena hopes to one day get her PhD and work at the archives in Washington D.C. Elena was an Adventure Guide with AIW Camp for the past two summers and loved it so much she just HAD to come back! In her spare time, she likes to read, play soccer, and sing Disney songs with her friends!
Danielle Rodriguez, Adventure Guide (Counselor)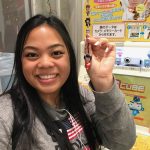 This is Danielle Rodriguez's first session as an Adventure Guide!
Danielle is a recent graduate of Sacred Heart Cathedral Preparatory in San Francisco. In the fall she will be studying Mechanical Engineering at Rensselaer Polytechnic Institute in New York!
She loves all types of summer camp games and activities as she was a previous summer camp attendee herself. She has also volunteered for summer camps in Daly City and South San Francisco. Alongside this, Danielle was employed at Kumon of South San Francisco where she helped young students improve their math and reading skills!
Jaida Chan, Adventure Guide (Counselor)
Jaida Chan is a recent high school graduate of Sacred Heart Cathedral Prep and will be attending San Jose State University in the fall of 2017!
She loves to work with kids and loves to read and write!
Growing up, Jaida played soccer, basketball and softball and also enjoyed playing video games and reading super hero comics! In her free time, Jaida enjoys listening to music and going to art museums and concerts!
This is her first year working at Adventures in Writing Camp and she is so excited to get to know the campers and help them create their ideas!
Tatiana Barquero, Adventure Guide (Counselor)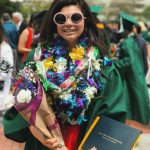 Tati is an incoming freshman at Saint Mary's College of California. She plans to study English to pursue teaching as her profession. Inspired by the faculty at Sacred Heart Cathedral, she plans to hold an impact on students' lives and hopes to make a difference one day. This quirky girl enjoys thinking deeply, playing checkers, and going to concerts... but of course, not all at the same time.
Jennifer Marte, Adventure Guide (Counselor)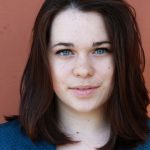 Jen is about to enter her senior year at SF State where she's majoring in Theatre with an emphasis in performing! Jen loves to perform, write, and of course, work with children! She can't wait to spend some time helping all the children learn more about how to write about anything their imagination desires!
Nate Gorjance, Adventure Guide (Counselor)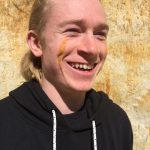 Nate's a bit of a goofy guy.
He enjoys reading and writing about philosophy, which you wouldn't guess looking at his crooked grin. Ask him any question and he'll try to have a conversation about his answer with you - attempt at your own risk!
Nate hopes to be a doctor one day, and is currently studying at Macalester College in St Paul, Minnesota to accomplish his dream. When he's home on school breaks, he lives in Berkeley with his two lovely dogs, Sasha and Juba.
When he's not studying, Nate likes to play soccer and rugby, dance, read, write poetry, and cook. He is currently compiling his own book, a poetry and recipe mashup which will be a must-read when it's finished. It's Nate's first year on the AIW Camp Team, so welcome him with open arms!
Amanda Ryan, eBook Ranger
Amanda is a Teacher at Workshop Education in Hillsborough and currently writes curriculum for innovation units for their 2017-2018 school year. Prior to Workshop, she was a first grade teacher and had a blast working with her students to publish their first books on the iPad and beyond! Amanda holds her Multiple Subjects Teaching Credential as well as an Early Childhood Credential from San Francisco State University. She lived in Hawaii for five years where she received her BA in Studio Arts at UH Manoa. Besides art making and creative writing, she loves sailing and snorkeling!