Burlingame | 07/10/2017-07/21/2017
Lincoln Elementary


PRICING
$799 Tuition
Tuition includes all instruction, activities and materials. It also includes two camp t-shirts, which should be worn daily. Lunch is NOT included.
Add-Ons
$70 – Morning Supervised Play (8am – 9am)
$140 – Afternoon Supervised Play (3pm – 6pm)
$6 – Extra camp t-shirt (2 shirts are included with your registration)
$6 – Extra camp CD (1 CD is included for each child registered)
Discounts
Family Discount:
$20 off per camper for 2 members of the same family
$30 off per camper for 3 members of the same family
$40 off per camper for 4 members of the same family – please contact us to register 4 or more members of the same immediate family
1801 Devereux Dr, Burlingame, CA 94010
07/10/2017 – 07/21/2017 (M-F, 9am – 3pm)
Supervised play available 8am-9am and 3pm-6pm for an additional charge.
Adventures in Writing Camp is excited to return to Burlingame with two sessions at Lincoln Elementary this summer. The first session is July 10-21, and the second is July 24 – August 4. These Burlingame sessions will have first grade, elementary, and middle school programs! Our team of credentialed teachers, musicians and college students is ready to help new campers build confidence and fall in love with writing, and help returning campers continue to develop as writers!
Space available in 1st grade!
Only 4 spaces remaining in 2nd grade!
Space available in 3rd grade!
Only 3 spaces remaining in 4th grade!
Space available in 5th grade!
Only 2 spaces remaining in 6th grade!
Space available in 7th grade!
Only 5 spaces remaining in 8th grade!


Camp Staff
MEET THE TEAM
Tyler Webb, Site Administrator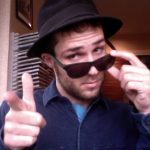 Tyler is an high school English teacher who loves to be creative. He got bachelors degrees in English and Communication at UC Davis, and continued on to get his teaching credential from San Jose State University. He had a blast last summer as a Writing Ranger, but is beyond excited to be working this year as a Site Administrator at Lincoln Elementary School. A Burlingame native who attended Roosevelt Elementary School right down the street, he loves the community and cannot wait to meet the area's young writers and their families. Writing, drawing, music – you name it, Tyler is a fan. In his free time, you can find Tyler writing poetry, inventing short stories, playing music, making witty puns, or attacking the hoop on the basketball court (he is a Warriors fanatic). Come tell him your favorite joke, or just say hello!
Piper Walker, Writing Ranger (Middle School)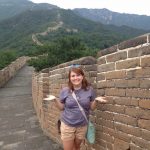 Piper Walker loves running, traveling, reading and writing! She has traveled to 20 different countries and has been inspired to integrate travel stories into her writing portfolio.
Piper currently teaches 8th grade in Santa Ana Unified and she loves every minute of her job. She feels she is one of the luckiest people in the world because she has the privilege of working in her vocation daily. She loves all aspects of teaching, and she is especially passionate about teaching writing. She has previously taught 1st grade and 6th grade GATE students. She has noticed that she is particularly successful working with middle school students. Middle school is a unique time in a student's life when they are maturing from children into young adults and Piper is honored to join the students on their journey's to cheer them on and support them along the way.
Piper graduated from Concordia University, Irvine with honors. She has a Bachelors degree in Elementary Education and a California teaching credential. Her writing was published twice in the yearly university arts journal. She also played clarinet on scholarship in the university orchestra during her time at Concordia.
When she is not traveling Piper enjoys spending time with family, writing, and playing the piano. She is thrilled to be sharing her passion for writing as a Writing Ranger this summer.
Marjorie Boggs Vazquez, Writing Ranger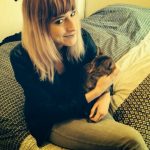 Marjorie is super excited to be working with Adventures in Writing Camp for the second year! She has been in education for 10 years, and a teacher for 7 of those years. She fell so in love with the AIW Camp curriculum that she used some of the core beliefs when teaching her 3rd graders​ writing in Oakland! When she's not teaching, she spends her time cuddling her kitties, doing yoga, and sitting by Lake Merritt with friends. She is really looking forward to meeting her newest crew of campers and families this spring!
Cynthia Starborn, Writing Ranger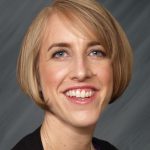 Cynthia Starborn is a life-long teacher and creative writer. She has taught all ages from preschool to high school, in both public and private school settings, and particularly loves working with elementary-age students. Her favorite subject to teach is, of course, creative writing! Cynthia started writing stories and poems at the age of five, and has been published in the anthology "365 Moments of Grace" (2016), as well as the anthology "365 Life Shifts" (2017). Cynthia loves helping students to express their unique voice through writing, and she is excited to support campers in having many magical "Adventures in Writing" this summer.
Jen Cleary, Writing Ranger (1st Grade)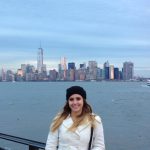 Jen is a teacher in San Francisco who enjoys coming into the classroom every morning! She has had experience working with children from kindergarten through fifth grade. Writing is one of Jen's favorite subjects to teach. She believes that through writing children can express themselves in a creative manner. When Jen is not in the classroom, she enjoys working out, going on hikes, reading, and writing. She is excited to be working at Adventures in Writing Camp this summer, and she cannot wait to meet the campers!
Olivia Obidah-Dunn, Entertainment Ranger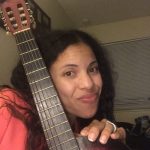 Olivia is excited to be joining Adventures in Writing Camp for the first year! She is glad to find a place where so many of her passions come together: music, the awesome power of storytelling, and camp!
Olivia has taught in the classroom for three years, including one in Hayward and one in Oakland, CA. She has taught every subject, but loves teaching performing arts the most. When not in the classroom, she is working on her acting career; this month she was in her first film and had her first Broadway audition! Welcome to AIW Camp!
Emily Stack, Adventure Guide (Counselor)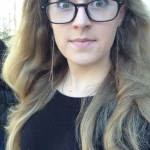 Hey! This is Emily's second year as an adventure guide at Adventures in Writing Camp. She's a third-year English major at UC Davis with minors in Women's Studies and French; her areas of focus and research include women's writing, modern and postmodern literature, and feminist critical theory. When she's not in class, she's working as the copy chief on the managing staff of The California Aggie, UC Davis' student-run newspaper. She's a Bay Area native, beach bum, book hoarder, Ravenclaw with a strong Gryffindor streak, political junkie, unironic dad-rock aficionado, aspiring English professor, San Francisco Giants fan, worshiper of Virginia Woolf, and caffeine-based life form.The only thing she loves more than reading and writing is teaching other people to love reading and writing!
Megan Cisneros, Adventure Guide (Counselor)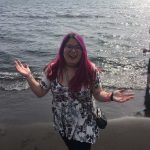 This is Megan's second year as an Adventure Guide, and she could not be more excited to be coming back! She is just finishing up her second year at Southern Oregon University, and is loving it! Though she started out as a political science major, through working as an Adventure Guide she realized that what she really wants to do is work with children, and has changed her major to Elementary Education. Megan loves all things glitter and rainbow, and loves dogs with all her heart. When she is not being an Adventure Guide, she loves dancing, reading, going to the beach, and walking her four dogs (three Huskies and a German Shepard). One day she hopes to teach kindergarten or first grade, and is grateful for Adventures in Writing Camp for helping her discover that!
Danielle Rehmann, Adventure Guide (Counselor)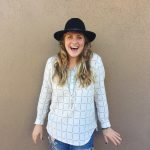 New to the AIW team is sophomore Child Development major Dani Rehmann! After originally entering SFSU as an English Education major due to her passion for writing, she decided to narrow her focus on the child aspect of teaching for her undergraduate degree. She is a part-time babysitter/nanny in San Francisco until she departs for her year-long study exchange in Copenhagen, Denmark where she will continue her studies on Child Development. Dani has volunteered multiple times for local environmental and and bible school camps, preparing her for all of the fun-filled and high energy days to come. For the past two years Dani has played volleyball for her DII university team. In addition to being an athlete, she enjoys a variety of outdoor activities such as hiking, snowboarding, and camping. With Dani on board, you're sure to have a fantastic camp experience!
Tatiana Barquero, Adventure Guide (Counselor)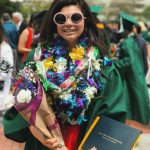 Tati is an incoming freshman at Saint Mary's College of California. She plans to study English to pursue teaching as her profession. Inspired by the faculty at Sacred Heart Cathedral, she plans to hold an impact on students' lives and hopes to make a difference one day. This quirky girl enjoys thinking deeply, playing checkers, and going to concerts… but of course, not all at the same time.
Elena DeNoia, Adventure Guide (Counselor)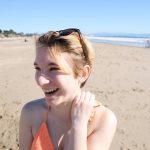 Your friendly neighborhood Elena is back! She is a third-year student at UC Santa Cruz (Go Banana Slugs!) studying History and Anthropology. Elena hopes to one day get her PhD and work at the archives in Washington D.C. Elena was an Adventure Guide with AIW Camp last summer and loved it so much she just HAD to come back! In her spare time, she likes to read, play soccer, and sing Disney songs with my friends!
Caitlyn Gomes, Adventure Guide (Counselor)
If you looked up the word "fun" in the dictionary, you would see this picture of Caitlyn smiling. This is Caitlyn's first AIW Camp and she is delighted to be here. She loves playing board games and just getting outside and enjoying the sun. Her favorite animal is an ostrich, and her favorite pizza place is Toto's on El Camino.
She currently is in her third-year at San Francisco State and is studying Technical Theater. She loves working as a lighting designer for stage and dance at SFSU, but spends her summers at Spindrift School of Performing Arts' Technical Theater Intensive as a Camp Site Director. At this Technical Theater Intensive, high school students learn hands-on by designing scenery, learning how to fly in and out scenery using a counterweight rigging system, and operating lighting and audio.
Within her time at camp, she aims to have a lot of fun getting to know the campers, and help them reach their full writing potential.
Natalie Kaiser, Adventure Guide (Counselor)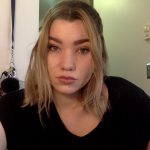 Natalie's current major is child and family studies. She loves working with kids, and is so excited about camp!
Amanda Ryan, eBook Ranger
Amanda is a Teacher at Workshop Education in Hillsborough and currently writes curriculum for innovation units for their 2017-2018 school year. Prior to Workshop, she was a first grade teacher and had a blast working with her students to publish their first books on the iPad and beyond! Amanda holds her Multiple Subjects Teaching Credential as well as an Early Childhood Credential from San Francisco State University. She lived in Hawaii for five years where she received her BA in Studio Arts at UH Manoa. Besides art making and creative writing, she loves sailing and snorkeling!