Los Altos North | 07/17/2017-07/28/2017
Almond Elementary


PRICING (2-WEEKS)
Note: All prices shown are for TWO-WEEKS of camp.
$799 Tuition
Tuition includes all instruction, activities and materials. It also includes two camp t-shirts, which should be worn daily. Lunch is NOT included.
Add-Ons
$70 – Morning Supervised Play (8am – 9am)
$140 – Afternoon Supervised Play (3pm – 6pm)
$6 – Extra camp t-shirt (2 shirts are included with your registration)
$6 – Extra camp CD (1 CD is included for each child registered)
Discounts
Family Discount:
$20 off per camper for 2 members of the same family
$30 off per camper for 3 members of the same family
$40 off per camper for 4 members of the same family – please contact us to register 4 or more members of the same immediate family
550 Almond Avenue, Los Altos, CA 94022
07/17/2017 – 07/28/2017 (M-F, 9am – 3pm)

Supervised play available 8am-9am and 3pm-6pm for an additional charge.
Adventures in Writing Camp is excited to return to Los Altos this summer, with two sessions! We will be at Almond Elementary from July 17-28, and we will also be running a separate session at Blach Intermediate School from July 10-July 21. Both locations will have first grade, elementary, and middle school programs! Both locations will have strong teams of credentialed teachers, musicians and college students ready to help new campers build confidence and fall in love with writing, and help returning campers continue to develop as writers!
NOTE: We have added a second "cohort" of the middle school program after the initial spots filled quickly. It is unlikely we will be able to add additional cohorts of other grades as they fill, but we appreciate the Los Altos district making this possible on a "one-off" basis to help support middle school writers!
Only 1 space remaining in 1st grade!
Only 2 spaces remaining in 2nd grade!
Only 3 spaces remaining in 3rd grade!
4th Grade is FULL for this camp!
Click HERE to be added to the waitlist.
Only 5 spaces remaining in 5th grade!
6th Grade is FULL for this camp!
Click HERE to be added to the waitlist.
7th Grade is FULL for this camp!
Click HERE to be added to the waitlist.
8th Grade is FULL for this camp!
Click HERE to be added to the waitlist.


Camp Staff
MEET THE TEAM
Grace Trout, Site Administrator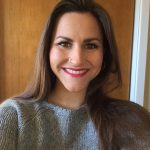 Hello! My name is Goofy Grace!I have been working at Adventures in Writing Camp since 2015. I come back every summer because AIW has an awesome team! I love to create a safe and fun learning environment for each student. I think it is so important to encourage kids, and remind them that they are special. Fun Facts: I love gummy bears and roller skating!
Alice Pederkoff, Writing Ranger (Middle School)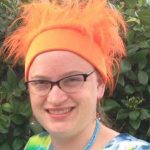 Alice Pederkoff believes that strong writing skills are the key to success. Good thing writing is fun, too! She believes that every child is a brilliant writer; all they need to do is build upon and sharpen the creative minds they already have!
She currently teaches at George Washington High School in San Francisco, and has taught and tutored at middle and high schools throughout the Bay Area. She received a B.A. in History from Berkeley, where she realized that the best part of school is writing! She originally earned a Master's Degree in Education from Stanford University, and a Social Studies teaching credential. Because she has realized that teaching writing and literacy is her true passion, she is currently working on earning a second teaching credential in English Language Arts.
Jessica Robers, Writing Ranger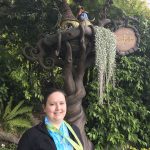 Jessica Roberts is a Bay Area native who is enthusiastic about teaching. She loves working with kids and is very excited about her second summer with AIW Camp! Jessica has been teaching second grade for four years now and is finishing her third year at Saint Simon in Los Altos. Prior to teaching second grade, she was a preschool director in East San Jose. In her spare time, Jessica enjoys spending time in Disneyland, watching movies, and running in 10K's. Jessica is currently enrolled at Santa Clara University in the Administrative Credential and Master's program. In addition, to her current program Jessica has also completed her Masters in interdisciplinary education, clear multiple subject teaching credential, and blended learning certificate from Santa Clara University. She also attended San Jose State where she received her B.A. in Early Childhood Development.
Elizabeth Casey, Writing Ranger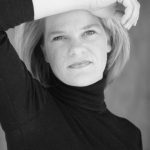 Liz is actually a chameleon who reads and acts. She specializes in matching her surroundings. As an actress and theatre major, she includes any dramatic elements whenever and wherever possible into her teaching. Her curiosity is piqued to begin teaching with Adventures in Writing Camp. She has recently returned to the Bay Area from SoCal and is ready to begin acclimating! This is her 11th year teaching and is excited to work with fellow adventurers and mini-adventurers in creating new books and dreaming new dreams!
Simone Kenney, Writing Ranger (1st Grade)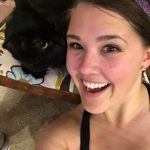 Simone is returning for her second session of Adventures in Writing Camp, and is in her third year of teaching in Washington D.C.! During the year she teaches 6th grade math and history, tutors students in math and reading, and enjoys volunteering her spare time through youth ministry.
She is a Bay Area native with a Bachelor's Degree in English & History from UC Santa Barbara as well as a Master's Degree in Education from George Washington University. Her ideal Saturday morning would be reading in her ENO hammock but other hobbies include running, traveling, and Friday nights at AT&T Park. Simone is on track to becoming a Fulbright Scholar for international education, having most recently done research on refugee integration in Berlin and will be heading to Barcelona this August. How is she able to accomplish those tasks? Through writing! A passion every teacher looks forward to sharing with students. Let's get the adventure started!
Kate Matheson, Entertainment Ranger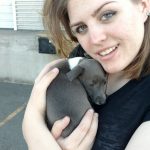 Kate Matheson is a recent Graduate from the San Francisco Conservatory of Music. She loves to sing, act, and play games! She loves creativity and can't wait to put her entertainment skills to use to bring the joy of writing to campers!
Timothy Hsu, Adventure Guide (Counselor)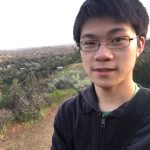 Timothy, currently enrolled at Foothill College, knew he was into creative writing since he was little. As part of his childhood, he has written short stories, comic books, and a text adventure computer game. He is eager to share this passion and break the barriers of creativity to each of the campers this summer, just like he pulled off last year.
Timothy also enjoys running, hiking, and cycling during his spare time.
Jasmine Garnett, Adventure Guide (Counselor)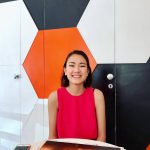 Jasmine is a rising senior majoring in Media Studies at UC Berkeley. She had a few great teachers who showed her how important and fun writing could be, and she's excited to share what she's learned with new students!
Lydia Gallant, Adventure Guide (Counselor)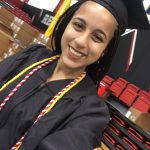 Lydia is so excited for her first summer at Adventures in Writing Camp! She was born and raised on Long Island, NY and this is her first time on the west coast. Lydia just graduated from Northeastern University where I studied linguistics and worked as a language and literature teaching assistant. She loves to proofread, and has also worked as an ESL textbook editor for National Geographic Learning.
The best job Lydia ever had though was when she worked as a counselor at the camp where she spent her childhood summers. She says that summer camp is the best place on earth, and she can't wait to share her love of language in new, fun ways!
Rachel Lee, Adventure Guide (Counselor)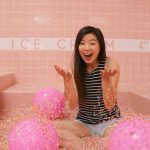 Rachel is a rising second year student at UCLA who is majoring in English. She is incredibly passionate about storytelling and journalism. In her free time, Rachel bakes all sorts of sweet treats, practices photography and videography, and takes her dog to the beach. She is very excited to be a part of camp this summer and cannot wait to work with the students!
Aaron Zimmerman, Adventure Guide (Counselor)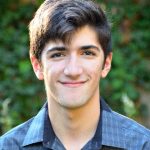 Aaron is a senior at Northeastern University, getting ready for his last semester before graduation! Last summer Aaron decided on a whim to drive cross-country all the way from Boston to California to be an Adventure Guide at Adventures in Writing Camp in Fremont. It turned out to be such a fun and exciting journey that he decided to do it again!
Helping the campers explore their creativity and see it converted into their own book is such a rewarding experience. He loves helping kids get excited about their stories and seeing them confident and proud of their work.
In Aaron's free time, he loves doing anything outdoors - whether it's swimming, biking, reading, or just hanging out with friends. He also plays electric and acoustic guitar, and enjoys going to see movies and plays as often as he can.
Margarita Patio, Adventure Guide (Counselor)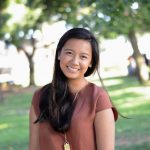 Margarita is an incoming senior at Cal Poly San Luis Obispo majoring in Business with a concentration in Information Systems and a minor in Economics. Reading and writing are two of Margarita's favorite activities. She loves challenging herself with new genres of writing and literature.
Attending summer camps was such a memorable aspect of Margarita's childhood. She loved trying so many creative activities, meeting new friends and having counselors as mentors. Growing up, she was an active participant of musical theatre, high school choir, and short story competitions. Her love for the arts and literature continue to play a big role in her life.
She loves volunteering whether it be as an orientation leader for Cal Poly's incoming students program or as a marketing coordinator for TED talk productions. In her free time she loves going to the beach, attending concerts and hanging out with friends.
Keely O'Loughlin Camp, Adventure Guide (Counselor)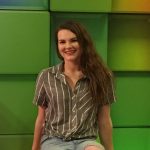 A new addition to the AIW Camp family is Adventure Guide, Keely Camp, and she is ready to make sure this summer is a blast! She is a child psychology student working towards her bachelors degree. When she is not studying, Keely works as a behavior therapist in the Bay Area with children who love adventures just as much as her. She also loves reading, hiking/being outdoors, basketball, and dogs of course!
Eric Whitson, Adventure Guide (Counselor)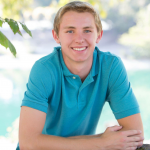 This is Eric's second summer with Adventures in Writing Camp, and he's so excited to share his enthusiasm for creativity and writing with the campers again!
He loves to play basketball, solve math problems, read and write!
Growing up, Eric wrote and illustrated books of his own and also made films. In high school, he took ceramics and glassblowing classes.
Eric is creative, funny and loves to laugh and have fun! When he isn't reading or inspiring readers and writers, he is studying to earn a Bachelor's Degree in Computer Science.
Eric is looking forward to another awesome summer of creativity, fun, learning and writing!
Cassandra Bond, Adventure Guide (Counselor)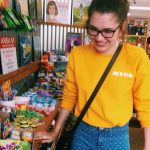 Cassie is an avid cat lover, an artist, and loves to read and write! She is thrilled to be apart of camp this summer and is excited to get to know everyone. She has also been playing the piano for many years, and loves to sing and perform. Cassie also has a passion for art, and focuses on telling a story through her work. She is currently attending Skidmore College where she is pursuing a Studio Arts degree. Cassie is beyond excited to continue to grow her skills in college, and can't wait to have an amazing summer at camp!
Juliana Aleixo, Adventure Guide (Counselor)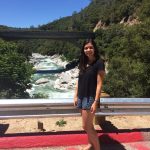 Juliana is an outgoing person, and is always open to new ideas and adventures! She enjoys learning and teaching new games of any and every sort. Juliana's main goal at Adventures in Writing Camp is to teach kids in a fun and creative way, and to pass on a positive attitude!
Allegra Ceseña, eBook Ranger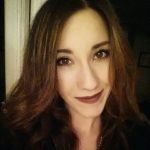 Allegra Ceseña recently earned her Bachelor's Degree in English Literature from California State University, Channel Islands. Since moving to the Bay Area to continue her education, Ms. Ceseña has spent the last 2 years teaching after school enrichment courses through Bay Area community programs for elementary and high school grades. Her experiences paired with her passion for research-oriented writing, interdisciplinary studies, and multicultural literature have led her to continue her education as she works toward earning a English Single Subject Teaching Credential and Master's in Secondary Education in the coming year. Her long term goal is to teach High School Literature here in the Bay Area.