Los Altos North | 07/17/2017-07/28/2017
Almond Elementary


PRICING
$739 Tuition
Tuition includes all instruction, activities and materials. It also includes two camp t-shirts, which should be worn daily. Lunch is NOT included.
Add-Ons
$40 – Morning Supervised Play (8am – 9am)
$80 – Afternoon Supervised Play (3pm – 6pm)
$6 – Extra camp t-shirt (2 shirts are included with your registration)
$6 – Extra camp CD (1 CD is included for each child registered)
Discounts
Family Discount:
$20 off per camper for 2 members of the same family
$30 off per camper for 3 members of the same family
$40 off per camper for 4 members of the same family
550 Almond Avenue, Los Altos, CA 94022
07/17/2017 – 07/28/2017 (M-F, 9am – 3pm)
Supervised play available 8am-9am and 3pm-6pm for an additional charge.
Adventures in Writing Camp is excited to return to Los Altos this summer, with two sessions! We will be at Almond Elementary from July 17-28, and we will also be running a separate session at Blach Intermediate School from July 10-July 21. Both locations will have first grade, elementary, and middle school programs! Both locations will have strong teams of credentialed teachers, musicians and college students ready to help new campers build confidence and fall in love with writing, and help returning campers continue to develop as writers!
NOTE: We have added a second "cohort" of the 1st grade program after the initial spots filled quickly. It is unlikely we will be able to add additional cohorts of other grades as they fill, but we appreciate the Los Altos district making this possible on a "one-off" basis to help support our youngest writers!
Space available in 1st grade!
Only 2 spaces remaining in 2nd grade!
Only 5 spaces remaining in 3rd grade!
Only 1 space remaining in 4th grade!
Space available in 5th grade!
Only 2 spaces remaining in 6th grade!
7th Grade is FULL for this camp! Click HERE to be added to the waitlist.
Only 2 spaces remaining in 8th grade!


Camp Staff
MEET THE TEAM
Grace Trout, Site Administrator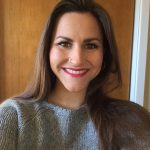 Welcome back, Goofy Grace Grace! Yes, her first and middle name are the same. You can call her Grace Grace!
Fun Facts: She loves gummy bears and roller skating!
She's so excited to meet and spend another summer camp with all the campers!
Alice Pederkoff, Writing Ranger (Middle School)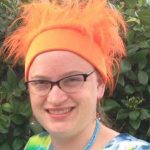 Alice Pederkoff believes that strong writing skills are the key to success. Good thing writing is fun, too! She believes that every child is a brilliant writer; all they need to do is build upon and sharpen the creative minds they already have!
She currently teaches at George Washington High School in San Francisco, and has taught and tutored at middle and high schools throughout the Bay Area. She received a B.A. in History from Berkeley, where she realized that the best part of school is writing! She originally earned a Master's Degree in Education from Stanford University, and a Social Studies teaching credential. Because she has realized that teaching writing and literacy is her true passion, she is currently working on earning a second teaching credential in English Language Arts.
Timothy Hsu, Adventure Guide (Counselor)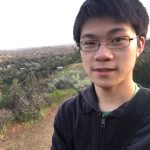 Timothy, currently enrolled at Foothill College, knew he was into creative writing since he was little. As part of his childhood, he has written short stories, comic books, and a text adventure computer game. He is eager to share this passion and break the barriers of creativity to each of the campers this summer, just like he pulled off last year.
Timothy also enjoys running, hiking, and cycling during his spare time.