Hillsborough | 07/31/2017-08/11/2017
South School


PRICING (2-WEEKS)
Note: All prices shown are for TWO-WEEKS of camp.
$799 Tuition
Tuition includes all instruction, activities and materials. It also includes two camp t-shirts, which should be worn daily. Lunch is NOT included.
Add-Ons
$70 – Morning Supervised Play (8am – 9am)
$140 – Afternoon Supervised Play (3pm – 6pm)
$6 – Extra camp t-shirt (2 shirts are included with your registration)
$6 – Extra camp CD (1 CD is included for each child registered)
Discounts
Family Discount:
$20 off per camper for 2 members of the same family
$30 off per camper for 3 members of the same family
$40 off per camper for 4 members of the same family – please contact us to register 4 or more members of the same immediate family
303 El Cerrito Avenue, Hillsborough, CA 94010
07/31/2017 – 08/11/2017 (M-F, 9am – 3pm)

Supervised play available 8am-9am and 3pm-6pm for an additional charge.
Adventures in Writing Camp is excited to return to South School with new curriculum this summer! The Hillsborough location will have first grade, elementary, and middle school programs! Our team of credentialed teachers, musicians and college students is ready to help new campers build confidence and fall in love with writing, and help returning campers continue to develop as writers!
Only 2 spaces remaining in 1st grade!
Space available in 2nd grade!
Only 1 space remaining in 3rd grade!
Space available in 4th grade!
Space available in 5th grade!
Only 2 spaces remaining in 6th grade!
Space available in 7th grade!
Only 5 spaces remaining in 8th grade!


Camp Staff
MEET THE TEAM
Deborah Mar, Site Administrator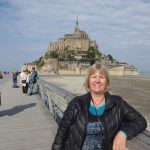 Dr. Mar is a recently retired school administrator/teacher. She has been an educator for over 30 years and has two Master's degrees (go Cal!) and a doctorate in Organizational Leadership from the University of La Verne. Her hobbies include adventure travel and writing, which she shares through her blog, DebVentures.com. She is excited to be joining the Adventures in Writing Camp staff, and is excited to assist campers become published writers this summer!
Jamie Lerner, Writing Ranger (1st Grade)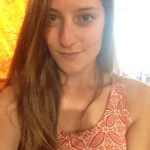 First grade teacher, Jamie Lerner, has worked with kids in some capacity for 11 years. She taught first grade for 2 years in Oakland. Before working for OUSD, she worked as after school teacher for years at Redwood Shores Elementary. Her experiences teaching K-5 grades and camp counseling at Camp Keff in Foster City and Camp Galileo in San Mateo were incredible! In the past, she has taught K-12 at Temple Beth El in San Mateo. In 2012, she received her Bachelor of Arts in Sociology in California State University, Long Beach. In 2015, Ms. Lerner earned her Multiple Subjects Teaching Credential at Notre Dame de Namur in Belmont. She has led community projects including: Challah for Hunger and Beach Hillel Clothing Drive. She enjoys yoga, art, music and photography. She loves the outdoors and leading a healthy lifestyle. She encourages students to be themselves and help others. She understands what kids need in order to be successful academically, social-emotionally, and physically. She is excited to see students progress and feel confident about their efforts.
Shawn Gallagher, Writing Ranger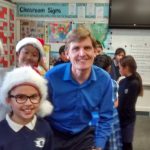 Shawn is a 5th grade teacher at St. Clare School in Santa Clara. He was raised in Ireland, so he always has a good fun story to tell about his days growing up on a small farm, and cycling to school everyday. Shawn always wanted to be a teacher, but when he left high school, he said that he needed a break from school. He did not think at the time it would be almost twenty years before he would actually go back to school, and earn his teaching degree. During those years, Shawn worked at many jobs, and lived in many countries. Finally, he circled back to what he always wanted to do, and that was to teach! He has been teaching for ten years now, and he loves it! Shawn's experiences have taught him just how hard it can be for some students to really get into and enjoy writing, but this is what this camp is for - it is to make writing a fun and enjoyable experience!
Betty Cheung, Writing Ranger (1st Grade)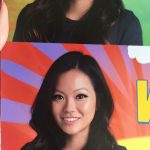 Betty is currently a second grader teacher in San Francisco! She graduated from UCSD in 2013, and received her Master's Degree in Education from SFSU in 2015. Betty is passionate about teaching because she wants to make an impact in the lives of our future doctors, teachers, etc! She's excited about teaching writing, because writing (besides art) is a time where students get to be creative and produce! She can't wait to share her enthusiasm and inspiration with all the campers!
Joshua Gentry, Writing Ranger (Middle School)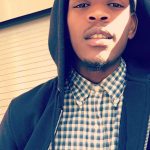 Joshua is a former division one basketball player from Indianapolis, IN! He has played basketball for three different colleges. His first year he played at University of North Dakota in Grand Forks, ND. The next year he played at Trinity Valley Community College in Athens, TX. Joshua finished his undergrad and basketball career at Cal State Fullerton University where he graduated with a BS in Child Development.
Joshua loves to write, sing, dance, draw and spread joy. He's pretty tall and most people say his celebrity look-a-like is Kevin Durant. His favorite color is orange and his favorite food is chicken tenders, by far. Joshua loves watching football and basketball and he has favorite teams and players in each respective sport.
Matthew Hagarty, Entertainment Ranger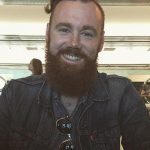 Matthew currently teaches K-7th supplemental English and Reading at two schools in San Francisco's Mission District. While in high school, Matthew first discovered his passion for writing as well as leadership and community service. While attending California State University, Chico, Matthew worked as both a writing tutor at the Student Learning Center and a coordinator for Community Action Volunteers in Education (C.A.V.E.), where he assisted the Boys & Girls Club of the North Valley to recruit university students to volunteer at local club sites.
After graduating college, Matthew began to pursue his other passion in life, music. When he is not in the classroom teaching, Matthew can be seen playing some of the Bay Area's most prominent music venues and summer festivals. He is STOKED to be able to share both his passion for writing and music with everyone this summer at Adventures in Writing Camp!
Nicky Ferguson, Adventure Guide, Adventure Guide (Counselor)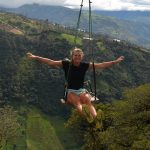 Whether in school, town, or abroad, Nicky Ferguson is always down for an adventure!
She grew up right here in Hillsborough where she developed her love for helping others learn and tutored in math for several years. Nicky now has a double major in Economics and Environmental Science with college honors from Washington University in St. Louis. Throughout college she coached kids of all ages in soccer, basketball, lacrosse and baseball.
But Nicky can't contain her curiosity for the world! She moved to Australia to work in sustainability for three years and then spent over a year traveling all around the world. She has returned back to where it all began to share her love for laughter and learning with you!
Cassandra Gallegos, Adventure Guide (Counselor)
Cassandra Gallegos hails from Berkeley, CA. She is an up-coming senior at Berkeley High School. At the age of 17, she has had plenty of work experience with younger kids! She has found her passion working with kids through YMCA Head Start and the Kumon Math and Reading Center. This summer at AIW Camp, she is more then ecstatic to work and inspire the young minds of our future!
Natalie Kaiser, Adventure Guide (Counselor)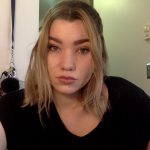 Natalie's current major is child and family studies. She loves working with kids, and is so excited about camp!
Sahara Williams, Adventure Guide (Counselor)
Sahara is an incoming junior at Burlingame High School! Her hobbies include singing, dancing and creative writing. She also maintains playing volleyball and basketball for her school. Sahara loves being preoccupied and finding new ways to entertain herself and others! She immensely enjoys working with kids and helping them learn step by step new information. Sahara fell in love with working with kids after watching over her baby cousins and volunteering at the Burlingame Parks & Rec. Adventure Camp Program. She can't wait to meet you all this summer and learn something new!
Michelle Moran, Adventure Guide (Counselor)
"The idea is to write it so that people hear it and it slides through the brain and goes straight to the heart" -Maya Angelou
Michelle is currently senior at San Francisco State University pursuing her Bachelor of Arts degree in Health Education. Her hobbies include reading, photography, videography, and she also enjoys media arts. She is passionate about working with youth, being a mentor for them, and empowering students to work to their fullest potential!
Sebastian Gallegos, Adventure Guide (Counselor)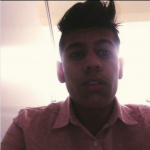 Sebastián is originally from the Bay Area, but goes to school in Maine at Bates College! Sebastián loves science and is studying it, as well as concentrating in modern short stories! Some hobbies of Sebastián's are singing and dancing, and once in a while Sebastián likes to shake that booty!
Sebastián has worked with kids for a extended number of years, having been a returning camp counselor at Walkers Creek Ranch in Petaluma. At Adventures in Writing Camp, Sebastián is excited to come to work every day to encourage the importance of writing in the children of our future!
Kristen Ozorio, eBook Ranger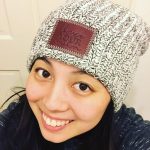 Kristen is returning for her second year of Adventures In Writing! She enjoys teaching students the writing process and helping publish their stories. She is excited when her students are as enthusiastic about writing as she is! She received her Bachelor's Degree in Liberal Studies and Multi-Subject Teaching Credential from Dominican University of California. Kristen loves teaching 4th grade at El Crystal STEM Magnet School.