Hillsborough | 07/31/2017-08/11/2017
South School


PRICING
$739 Tuition
Tuition includes all instruction, activities and materials. It also includes two camp t-shirts, which should be worn daily. Lunch is NOT included.
Add-Ons
$40 – Morning Supervised Play (8am – 9am)
$80 – Afternoon Supervised Play (3pm – 6pm)
$6 – Extra camp t-shirt (2 shirts are included with your registration)
$6 – Extra camp CD (1 CD is included for each child registered)
Discounts
Family Discount:
$20 off per camper for 2 members of the same family
$30 off per camper for 3 members of the same family
$40 off per camper for 4 members of the same family
303 El Cerrito Avenue, Hillsborough, CA 94010
07/31/2017 – 08/11/2017 (M-F, 9am – 3pm)
Supervised play available 8am-9am and 3pm-6pm for an additional charge.
Adventures in Writing Camp is excited to return to South School with new curriculum this summer! The Hillsborough location will have first grade, elementary, and middle school programs! Our team of credentialed teachers, musicians and college students is ready to help new campers build confidence and fall in love with writing, and help returning campers continue to develop as writers!
Only 3 spaces remaining in 1st grade!
Space available in 2nd grade!
3rd Grade is FULL for this camp! Click HERE to be added to the waitlist.
Space available in 4th grade!
Space available in 5th grade!
Only 3 spaces remaining in 6th grade!
Space available in 7th grade!
Only 5 spaces remaining in 8th grade!


Camp Staff
MEET THE TEAM
Deborah Mar, Site Administrator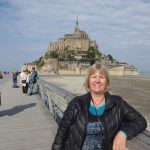 Dr. Mar is a recently retired school administrator/teacher. She has been an educator for over 30 years and has two Master's degrees (go Cal!) and a doctorate in Organizational Leadership from the University of La Verne. Her hobbies include adventure travel and writing, which she shares through her blog, DebVentures.com. She is excited to be joining the Adventures in Writing Camp staff, and is excited to assist campers become published writers this summer!
Shawn Gallagher, Writing Ranger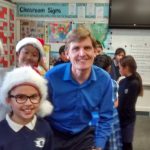 Shawn is a 5th grade teacher at St. Clare School in Santa Clara. He was raised in Ireland, so he always has a good fun story to tell about his days growing up on a small farm, and cycling to school everyday.
Shawn always wanted to be a teacher, but when he left high school, he said that he needed a break from school. He did not think at the time it would be almost twenty years before he would actually go back to school, and earn his teaching degree.
During those years, Shawn worked at many jobs, and lived in many countries. Finally, he circled back to what he always wanted to do, and that was to teach! He has been teaching for ten years now, and he loves it! Shawn's experiences have taught him just how hard it can be for some students to really get into and enjoy writing, but this is what this camp is for – it is to make writing a fun and enjoyable experience!
Jamila Brooks, Writing Ranger (1st Grade)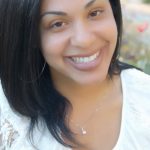 This is Jamila's first summer as a Writing Ranger! She is a recent graduate of the Developmental Teacher Education program at UC Berkeley where she earned a Multiple Subject teaching credential and a MA in Education. In the fall, she'll be teaching 1st grade in the Oakland Unified School District. Prior to teaching, Jamila spent 15 years working in the policy and advocacy field, fighting for the rights of children and families.
Jamila is Mom to Reile (7) and Kaia (2) and spends most of her time with her family and watching sports. Go A's, Raiders and Warriors! Jamila LOVES writing fiction, and plans on writing a mystery novel one day. She's got one chapter finished so far!
Rebecca Pies, Writing Ranger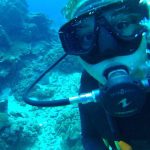 Rebecca Pies has taught kindergarten for two years in the East Bay. She earned her teaching degree at San Jose State University, and her undergrad degree from The University of Hawaii at Manoa. Her passions include reading at the beach, teaching (of course), hiking with friends, and walking her dogs. She is excited for another year with Adventures in Writing Camp!
Alaric Foreman, Writing Ranger (Middle School)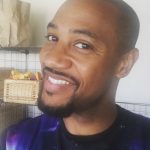 Alaric "Al" Foreman is an experienced and engaged educator from the Oakland Bay Area. In his 5 years of classroom instruction, Al has challenged the minds of learners from Transitional Kindergarten (TK) through 12th grade, in a wide range of education positions. Most recently, Al has completed his 3rd consecutive year teaching middle school, 6th through 8th grade in Oakland. An initiative taking, energetic and hardworking classroom leader, Al attributes his love for teaching to his passion for helping kids think 'outside of the box'. In addition to his classroom leadership, Mr. Foreman has also created instructional supports like his Differentiated Assignment Assessment (DAA) student model, created and supported student-staffed media outlets like 'Bobcat Broadcast News,' and participated in fundraisers for travel, participation in student-centered wilderness retreats, and assisted in mentorship through coaching and outreach.Al completed teaching credential requirements for Multiple Subject focus, is a Master's Degree candidate in Graduate Communication studies, holds a Bachelor's Degree in Communication and Media Production, and is a veteran of the United States Army Reserve.
Matthew Hagarty, Entertainment Ranger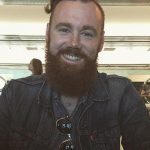 Matthew currently teaches K-7th supplemental English and Reading at two schools in San Francisco's Mission District. While in high school, Matthew first discovered his passion for writing as well as leadership and community service. While attending California State University, Chico, Matthew worked as both a writing tutor at the Student Learning Center and a coordinator for Community Action Volunteers in Education (C.A.V.E.), where he assisted the Boys & Girls Club of the North Valley to recruit university students to volunteer at local club sites.
After graduating college, Matthew began to pursue his other passion in life, music. When he is not in the classroom teaching, Matthew can be seen playing some of the Bay Area's most prominent music venues and summer festivals. He is STOKED to be able to share both his passion for writing and music with everyone this summer at Adventures in Writing Camp!
Mauricio Gomez, Adventure Guide (Counselor)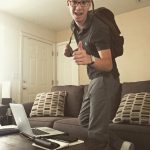 Mauricio is a student and aspiring writer who recently moved to the Bay Area from Tucson, Arizona. He is currently pursuing a bachelors in English and has a passion for education and learning through various mediums. His hobbies include reading and writing stories!
Sebastian Gallegos, Adventure Guide (Counselor)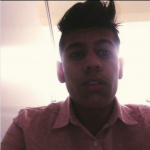 Sebastián is originally from the Bay Area, but goes to school in Maine at Bates College! Sebastián loves science and is studying it, as well as concentrating in modern short stories! Some hobbies of Sebastián's are singing and dancing, and once in a while Sebastián likes to shake that booty!
Sebastián has worked with kids for a extended number of years, having been a returning camp counselor at Walkers Creek Ranch in Petaluma. At Adventures in Writing Camp, Sebastián is excited to come to work every day to encourage the importance of writing in the children of our future!
Nicky Ferguson, Adventure Guide, Adventure Guide (Counselor)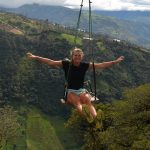 Whether in school, town, or abroad, Nicky Ferguson is always down for an adventure!
She grew up right here in Hillsborough where she developed her love for helping others learn and tutored in math for several years. Nicky now has a double major in Economics and Environmental Science with college honors from Washington University in St. Louis. Throughout college she coached kids of all ages in soccer, basketball, lacrosse and baseball.
But Nicky can't contain her curiosity for the world! She moved to Australia to work in sustainability for three years and then spent over a year traveling all around the world. She has returned back to where it all began to share her love for laughter and learning with you!
Natalie Kaiser, Adventure Guide (Counselor)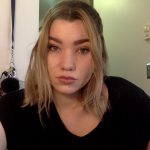 Natalie's current major is child and family studies. She loves working with kids, and is so excited about camp!
Michelle Moran, Adventure Guide (Counselor)
"The idea is to write it so that people hear it and it slides through the brain and goes straight to the heart" -Maya Angelou
Michelle is currently senior at San Francisco State University pursuing her Bachelor of Arts degree in Health Education. Her hobbies include reading, photography, videography, and she also enjoys media arts. She is passionate about working with youth, being a mentor for them, and empowering students to work to their fullest potential!
Kristen Ozorio, eBook Ranger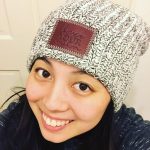 Kristen is returning for her second year of Adventures In Writing! She enjoys teaching students the writing process and helping publish their stories. She is excited when her students are as enthusiastic about writing as she is! She received her Bachelor's Degree in Liberal Studies and Multi-Subject Teaching Credential from Dominican University of California. Kristen loves teaching 4th grade at El Crystal STEM Magnet School.