Hillsborough | 07/17/2017-07/28/2017
South School


PRICING
$739 Tuition
Tuition includes all instruction, activities and materials. It also includes two camp t-shirts, which should be worn daily. Lunch is NOT included.
Add-Ons
$40 – Morning Supervised Play (8am – 9am)
$80 – Afternoon Supervised Play (3pm – 6pm)
$6 – Extra camp t-shirt (2 shirts are included with your registration)
$6 – Extra camp CD (1 CD is included for each child registered)
Discounts
Family Discount:
$20 off per camper for 2 members of the same family
$30 off per camper for 3 members of the same family
$40 off per camper for 4 members of the same family
303 El Cerrito Avenue, Hillsborough, CA 94010
07/17/2017 – 07/28/2017 (M-F, 9am – 3pm)
Supervised play available 8am-9am and 3pm-6pm for an additional charge.
Adventures in Writing Camp is excited to return to South School with new curriculum this summer! The Hillsborough location will have first grade, elementary, and middle school programs! Our team of credentialed teachers, musicians and college students is ready to help new campers build confidence and fall in love with writing, and help returning campers continue to develop as writers!
Space available in 1st grade!
Space available in 2nd grade!
Space available in 3rd grade!
Space available in 4th grade!
Space available in 5th grade!
Only 5 spaces remaining in 6th grade!
Space available in 7th grade!
Only 5 spaces remaining in 8th grade!


Camp Staff
MEET THE TEAM
Deborah Mar, Site Administrator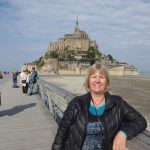 Dr. Mar is a recently retired school administrator/teacher. She has been an educator for over 30 years and has two Master's degrees (go Cal!) and a doctorate in Organizational Leadership from the University of La Verne. Her hobbies include adventure travel and writing, which she shares through her blog, DebVentures.com. She is excited to be joining the Adventures in Writing Camp staff, and is excited to assist campers become published writers this summer!
Matthew Hagarty, Entertainment Ranger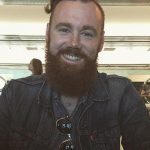 Matthew currently teaches K-7th supplemental English and Reading at two schools in San Francisco's Mission District. While in high school, Matthew first discovered his passion for writing as well as leadership and community service. While attending California State University, Chico, Matthew worked as both a writing tutor at the Student Learning Center and a coordinator for Community Action Volunteers in Education (C.A.V.E.), where he assisted the Boys & Girls Club of the North Valley to recruit university students to volunteer at local club sites.
After graduating college, Matthew began to pursue his other passion in life, music. When he is not in the classroom teaching, Matthew can be seen playing some of the Bay Area's most prominent music venues and summer festivals. He is STOKED to be able to share both his passion for writing and music with everyone this summer at Adventures in Writing Camp!
Amanda Ryan, eBook Ranger
Amanda is a Teacher at Workshop Education in Hillsborough and currently writes curriculum for innovation units for their 2017-2018 school year. Prior to Workshop, she was a first grade teacher and had a blast working with her students to publish their first books on the iPad and beyond! Amanda holds her Multiple Subjects Teaching Credential as well as an Early Childhood Credential from San Francisco State University. She lived in Hawaii for five years where she received her BA in Studio Arts at UH Manoa. Besides art making and creative writing, she loves sailing and snorkeling!
Kristen Ozorio, eBook Ranger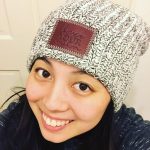 Kristen is returning for her second year of Adventures In Writing! She enjoys teaching students the writing process and helping publish their stories. She is excited when her students are as enthusiastic about writing as she is! She received her Bachelor's Degree in Liberal Studies and Multi-Subject Teaching Credential from Dominican University of California. Kristen loves teaching 4th grade at El Crystal STEM Magnet School.