Diamond Bar | 07/10/2017-07/21/2017
Mount Calvary Lutheran School


PRICING
$729 Early Registration Price ($759 after 03/30/2018)
Tuition includes all instruction, activities and materials. It also includes two camp t-shirts, which should be worn daily. Lunch is NOT included.
Add-Ons
$70 – Morning Supervised Play (8am – 9am)
$140 – Afternoon Supervised Play (3pm – 6pm)
$6 – Extra camp t-shirt (2 shirts are included with your registration)
$6 – Extra camp CD (1 CD is included for each child registered)
Discounts
Family Discount:
$20 off per camper for 2 members of the same family
$30 off per camper for 3 members of the same family
$40 off per camper for 4 members of the same family – please contact us to register 4 or more members of the same immediate family
23300 Golden Springs Drive, Diamond Bar, CA 91765
07/10/2017 – 07/21/2017 (M-F, 9am – 3pm)
Supervised play available 8am-9am and 3pm-6pm for an additional charge.
Adventures in Writing Camp is excited to return to Mount Calvary Lutheran School with new curriculum this summer! The Diamond Bar location will have first grade, elementary, and middle school programs! Our team of credentialed teachers, musicians and college students is ready to help new campers build confidence and fall in love with writing, and help returning campers continue to develop as writers!
Space available in 1st grade!
Space available in 2nd grade!
Space available in 3rd grade!
Space available in 4th grade!
Space available in 5th grade!
Space available in 6th grade!
Space available in 7th grade!
Only 3 spaces remaining in 8th grade!


Camp Staff
MEET THE TEAM
Kelly Pellizzari, Site Administrator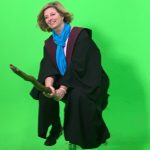 Kelly Pellizzari is a 6th grade GATE teacher at Laguna Road Elementary School, in Fullerton School District. She is a highly accomplished teacher, as well as a GATE qualified teacher.
This is her third year participating in the program, and she is super excited to be here! Since she love, love, loves reading, teaching writing is very enjoyable for her. Another few of her interests include gardening, riding her bike, and playing with her dogs.
She also enjoys musical theater – so much that she puts on a play with her fellow teachers with the sixth graders as the actors- every year.
Yet one more interest of hers is drinking boba, and, once again, reading! Her favorite food is ICE CREAM!!!!!
Sounds like a perfect writing teacher, a great mentor, and an amazing person! (written by a former student!)
Jennifer Wood, Writing Ranger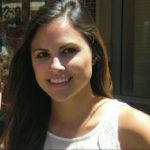 Jennifer Wood has been teaching for 6 years and has worked as a special education teacher, ELA intervention teacher, and educational technology TOSA. She has a passion for using technology to help students develop literacy skills. She is a Google certified educator, and is working on earning her reading and literacy authorization for her credentials. She also has a masters degree in teaching. She recently attended the CUE National Conference and is excited about implementing the technology-based writing tools and strategies that she learned while at Adventures in Writing Camp. In her free time, she enjoys traveling, running, hiking, playing tennis, playing piano, cooking, reading, and spending time with friends!
Lulu Pellizzari, Entertainment Ranger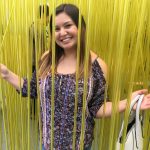 We are so excited that Lulu is returning to AIW Camp as an Adventure Guide, for her third summer! When she is not working at the summer camp, she is getting her degree in Theater at Rutgers University in New Jersey. Also she can be found back-stage, stage managing shows or in the kitchen cooking up a storm. Her three greatest loves are food, children and entertainment. We can't wait to have her in on the adventure again this summer!
Elizabeth Charre, Adventure Guide (Counselor)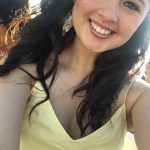 She goes by Liz for short! Liz loves sports, especially baseball, football, tennis, and hockey. Her favorite teams are the Los Angeles Dodgers, Los Angeles Kings, and the Dallas Cowboys. Liz is currently in her third year at Mount Saint Mary's University, Los Angeles and is a double major in Journalism and Liberal Studies.
Liz is president of the university's newspaper as well as an Orientation Leader for incoming freshman and transfer students. She has made the Dean's List every semester since her freshman year and has conducted several tours to prospective students. In her free time, Liz enjoys exercising, trying new foods and desserts, volunteering, and catching up on her shows on Netflix. Liz has always had a special connection with children, and is so excited to be working with these young, inspiring, and energetic students!
Theresa Orr, Adventure Guide (Counselor)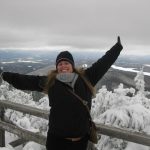 Terry Orr is so excited to be a part of the Adventures in Writing Camp team! During the school year, Terry teaches visual arts to kindergarten through sixth grade students throughout the Fullerton School District. She also has a Masters in Art Therapy from the Vancouver Art Therapy Institute and plans to teach high school in the future. She grew up going to Shakespeare plays and has even written her own interactive Children's Book! She can't wait to share her love of writing with the students at camp.
Ashley Annis, eBook Ranger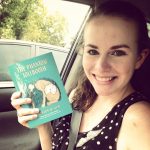 Ashley Annis is all about reading, writing and helping kids have fun when they learn! She currently teaches sixth grade Literature & Language Arts in Fountain Valley, but got her start in teaching as a creative writing instructor for grown-ups at the University of South Florida.This is Ashley's first session of Adventures in Writing Camp, and she couldn't be more excited! This is because she loves how writing and communicating clearly can help people in all parts of their life, not just school. In addition to holding a terminal Master of Fine Arts degree in Creative Writing from the University of South Florida, and a dual Bachelor of Science Degree in Communication Sciences & Rhetoric from Florida State University, Ashley has also written the Language Arts curriculum for her current school and is pursuing training in Adolescent Montessori Education.When Ashley's not teaching, she's usually reading a good book, hiking with her dog, painting, gardening or practicing yoga.