Lafayette | 07/10/2017-07/21/2017
Contra Costa Jewish Day School


PRICING (2-WEEKS)
Note: All prices shown are for TWO-WEEKS of camp.
$759 Tuition
Tuition includes all instruction, activities and materials. It also includes two camp t-shirts, which should be worn daily. Lunch is NOT included.
Add-Ons
$70 – Morning Supervised Play (8am – 9am)
$140 – Afternoon Supervised Play (3pm – 6pm)
$6 – Extra camp t-shirt (2 shirts are included with your registration)
$6 – Extra camp CD (1 CD is included for each child registered)
Discounts
Family Discount:
$20 off per camper for 2 members of the same family
$30 off per camper for 3 members of the same family
$40 off per camper for 4 members of the same family – please contact us to register 4 or more members of the same immediate family
955 Risa Road, Lafayette, CA 94549
07/10/2017 – 07/21/2017 (M-F, 9am – 3pm)

Supervised play available 8am-9am and 3pm-6pm for an additional charge.
Adventures in Writing Camp is excited to return to Lafayette's Contra Costa Jewish Day School with new curriculum this summer! The Lafayette location will have first grade, elementary, and middle school programs! Our team of credentialed teachers, musicians and college students is ready to help new campers build confidence and fall in love with writing, and help returning campers continue to develop as writers!
We are very appreciative of our host, the Contra Costa Jewish Day school, for allowing us to bring Adventures in Writing Camp to the Lafayette community this summer. The school is associated with the synagogue, and the school keeps kosher. Out of respect to the wishes of our host, we ask that ALL MEALS AND SNACKS be eaten outside. Additionally, they have asked that all campers and staff refrain from bringing ham or other pork products on campus for the duration of the camp.
Space available in 1st grade!
Space available in 2nd grade!
Space available in 3rd grade!
Space available in 4th grade!
Space available in 5th grade!
Space available in 6th grade!
Space available in 7th grade!
Only 5 spaces remaining in 8th grade!


Camp Staff
MEET THE TEAM
Ramsey DeLano, Site Administrator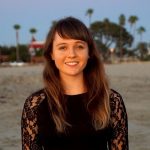 Ramsey is passionate educator and a graduate of UC Berkeley (go Bears!) where she earned a Bachelor's degree in History and a minor in Education. She taught in elementary and middle schools in Oakland and Berkeley throughout her college career, focusing on literacy training and subject tutoring. Ramsey plans on pursuing a Masters in Education and earning a teaching credential in order to teach history and writing at the high school level.
She loves interacting with students and helping each one recognize and achieve their unique potential. Apart from teaching, Ramsey loves writing silly poems, long distance running, hiking around the beautiful Bay Area, trying new recipes with friends, practicing Mandarin, and learning about the world around her.
Grace Velasquez, Writing Ranger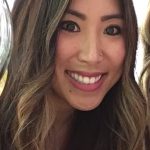 This will be Grace's first year teaching at AIW Camp! Grace was born and raised in San Diego, California. At a young age, Grace knew that she wanted to work in education. She loves being in an environment with children, as teaching is her passion. Grace currently teaches third grade at an elementary school in Oakland. In her spare time, you'll most likely find her trying a new restaurant, eating a lot of ice cream, exploring San Francisco, or visiting San Diego when she's missing her family! She looks forward to the summer and getting to know all of you!
Jenny Madrigal, Entertainment Ranger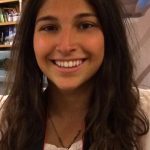 Jenny loves music, and enjoys sharing it with lemurs of all ages! She graduated from Berklee College of Music in Boston, MA with a dual bachelor degree in Music Therapy and Music Business. She has experience using music therapy in schools and in Rady Children's Hospital in San Diego. When Jenny is not playing an instrument or singing, she's on a mission to find a new book to read. She is looking forward to Adventures in Writing Camp and cannot wait to jump in!
Zoe Blalock, Adventure Guide (Counselor)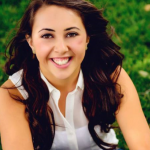 Zoe Blalock is a recent graduate of Sacramento State University, having earned her B.A. in English and minored in Musical Theatre studies. She is so excited to begin with Adventures in Writing Camp this summer! Zoe has a passion for reading, writing, singing, dancing, letting ones imagination go wild, and of course education! She will be attending San Francisco State this fall to begin earning her graduate degree in Education. She is the oldest of three and takes any opportunity she can to travel, and has visited cities including: Seattle, New York, London, and Paris. She has been a cast member in a variety of musicals, and believes in the fun and funky power of song and dance! As a young reader who was not successful without the help of many amazing teachers and coaches along the way she is thrilled by the chance to work with young writers who might be just as excited as she is- or even those who might be a little more nervous and unsure. She is certain this summer will be an unforgettable adventure!
Camden Esch, Adventure Guide (Counselor)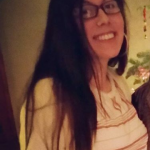 It is Camden's first year at Adventures in Writing Camp, and she is so excited! Camden grew up in the Bay Area and loves it here. She has a big passion for reading, writing and learning new things. Camden is currently majoring in Environmental Science at San Francisco State, and minoring in philosophy. She is a lover of gardening, and being outside, especially to explore the beach, as well as hiking, and running. She can't wait for camp this year!