Saratoga | 07/10/2017-07/21/2017
Saratoga Elementary


PRICING (2-WEEKS)
Note: All prices shown are for TWO-WEEKS of camp.
$799 Tuition
Tuition includes all instruction, activities and materials. It also includes two camp t-shirts, which should be worn daily. Lunch is NOT included.
Add-Ons
$70 – Morning Supervised Play (8am – 9am)
$140 – Afternoon Supervised Play (3pm – 6pm)
$6 – Extra camp t-shirt (2 shirts are included with your registration)
$6 – Extra camp CD (1 CD is included for each child registered)
Discounts
Family Discount:
$20 off per camper for 2 members of the same family
$30 off per camper for 3 members of the same family
$40 off per camper for 4 members of the same family – please contact us to register 4 or more members of the same immediate family
14592 Oak Street, Saratoga, CA 95070
07/10/2017 – 07/21/2017 (M-F, 9am – 3pm)

Supervised play available 8am-9am and 3pm-6pm for an additional charge.
Adventures in Writing Camp is excited to return to Saratoga Elementary with new curriculum this summer! This location will have first grade, elementary, and middle school programs! Our team of credentialed teachers, musicians and college students is ready to help new campers build confidence and fall in love with writing, and help returning campers continue to develop as writers!
1st Grade is FULL for this camp!
Click HERE to be added to the waitlist.
Space available in 2nd grade!
Space available in 3rd grade!
4th Grade is FULL for this camp!
Click HERE to be added to the waitlist.
Only 5 spaces remaining in 5th grade!
Only 3 spaces remaining in 6th grade!
Space available in 7th grade!
Only 5 spaces remaining in 8th grade!


Camp Staff
MEET THE TEAM
Danielle ("Danni") Strand, Site Administrator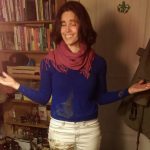 "Diction Danni" has returned! This will be Danielle's second season at Adventures in Writing Camp, and first as Site Administrator! Danielle taught English at Downtown College Prep High School for eight years and has recently gone on to private tutoring. She earned her bachelor's degree in English literature at UC Santa Cruz and her master's in education and English teaching credential at Stanford University. Danielle just looooves words, wordplay, and all sorts of stories. She is excited to help campers find the stories inside them and get zany with words! *Pictured: Diction Danni makes it home to her favorite shelf of books (seen in background) after climbing through a mudslide -- nothing stops her!
Cindy De Marco, Writing Ranger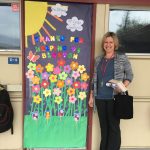 Writing is a powerful tool to express yourself and create positive change in the world. It has so many possibilities that it can be overwhelming for children. That is why it is Cindy DeMarco's favorite subject to teach!
She loves a challenge and loves seeing students grow as writers. Cindy has been teaching K-5 in San Jose Unified for 15 years. This experience allows her to know where students are coming from and where they need to go as writers to progress to the next level of their capabilities. She has also done many summer teaching jobs but this is her first year at Adventures in Writing Camp.
She has a Masters degree in teaching from National University after getting her Bachelors Degree at UC Santa Cruz. She is very passionate about learning herself and can often be caught reading to improve herself or watching documentaries after her kids have gone to bed. Her three girls, all in elementary school, keep her young at heart and up to date on what motivates kids.
Chelsey Staley, Writing Ranger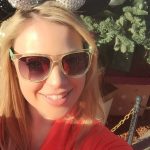 Chelsey's passion is writing! Last year she graduated from Cal State San Marcos University with a Bachelors degree in Liberal Studies and a minor in Linguistics. This past year Chelsey has been part of the Cal State San Marcos Middle Level Teaching Credential program that shows her how to be an excellent Middle school teacher.
While in the credential program she was a part of The Writing Project which takes her passion of writing and shows her specific ways to make writing for students more fun! When Chelsey is not in school you can find her at the beach in sunny San Diego, running around at Disneyland and California Adventure, or exploring at the San Diego Safari Park as she loves to learn more about wildlife. Chelsey looks forward to working with middle school students and share her love of writing with them!
Leanne Otten, Writing Ranger (Middle School)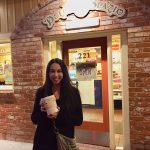 Leanne is heading into her fourth year of teaching middle school and she loves it more and more each year! Leanne started teaching 8th grade in Santa Clara Unified School District and now most recently 8th and 6th in Saratoga Union. She has also led creative writing camps and tutored in previous summers! Leanne has both Multiple Subject and English teaching credentials from San Jose State and an undergraduate degree in English with a Technical Communications Certificate from Cal Poly.
Before she became a teacher, she wrote a few articles for Bay Area magazines, interned at NASA Ames as a copyeditor, and taught preschool. Her free time is spent going hiking, eating gelato or chocolate Toblerone bars (she's addicted!), reading, and painting. Leanne loves hanging out with kids because they are so funny and creative, and it is truly special to be a part of their learning and self-discovery!
Jennifer Portillo, Entertainment Ranger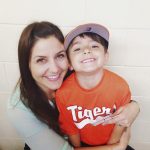 Mrs. Portillo has been teaching for twelve years. Her experience includes teaching at private and public schools, and from preschool all the way up to 8th grade. She currently teaches 7th and 8th-grade social studies in Loomis, California. She loves teaching and enjoys making connections with students. Last year, she worked at two AIW Camps and fell in love with the program! Mrs. Portillo loves hiking with her family and watching movies.
MeiMei Hayes, Adventure Guide (Counselor)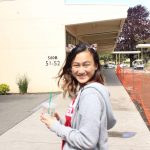 MeiMei just graduated from Abraham Lincoln High School, and will be attending Dominican University of California in the fall majoring in Liberal Arts. She has been a teacher's assistant at Trace Elementary School for the past four years. When she's not assisting in the classroom, she loves watching TV and eating chips!
Gurpreet Lally, Adventure Guide (Counselor)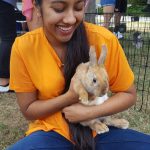 Gurpreet is a rising senior at UCLA. She is majoring in psychology as well as minoring in history and is extremely passionate about these topics. She has tons of hobbies including watching television, volunteering, and learning to play new songs on the recorder. She fell in love with reading at a young age and can often be found outside sun bathing and reading a book. Her favorite books include The Book Thief and A Tree Grows in Brooklyn. Gurpreet is looking forward to getting to meet all the campers and is excited to share her love of reading and writing with them!
Michelle Yee, Adventure Guide (Counselor)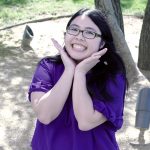 When you need a pen, Michelle Yee has got you covered! Ever since she was young, she always carried around a pen for those moments when inspiration struck. Her imagination and creativity only continued to grow as she got older and she dreamed that one day, the lines in her notebook would become lines in a novel.
Michelle continued that dream by studying English and Screenwriting at Loyola Marymount University. She loved writing so much that she decided to continue her education and pursue her Masters in Creative Writing at Chapman University! Currently, she is working on perfecting her thesis project, a series of short stories about a diverse group of LA people who live in an apartment complex.
Of course, Michelle has always loved helping other people, whether it be volunteering at an arts camp at the local community center or mentoring high school students in creative writing. As you can tell, Michelle has a large passion for reading and writing and she is excited to share it with everyone. After all, the journey of a thousand words begins with one small pen!
Jacob Metevia, Adventure Guide (Counselor)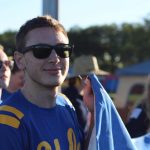 Jacob is a student at UCLA and he also works as an academic mentor. Jacob's main extra curricular activity is Quidditch. At UCLA there is a 'muggle' Quidditch team that competes against Quidditch teams from other colleges across the country (he recently played at nationals in Florida). To answer a few questions: yes they do hold brooms between their legs (pvc pipe), the golden snitch is a tennis ball attached to the back of a big person who throws people around, and to answer the most important question--they really do fly (just kidding on the last one but Jacob wishes they did).
He loves reading, writing, and fun (who doesn't?) and he can't wait to start as an Adventure Guide this summer!
Anne Rollinson, Adventure Guide (Counselor)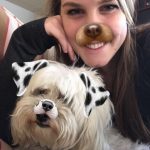 Anne Rollinson is so excited to share her passion for reading and writing with all her campers!
She has always been, as her favorite teacher called her, an "English Nerd" and she can't wait to spread her love for literature. In her spare time you can find her reading Shakespeare, crafting water color paintings of her favorite quotes, or taking hikes with her dog Cooper.
Anne goes to school at North Carolina State University where she volunteers for children with special needs and teaches them to play baseball. She loves to teach these kids and watch them grow each week. Along with working with these kids and balancing her other school activities, Anne has been able to make Dean's List both semesters at NC State.
Nikki Moslehi, Adventure Guide (Counselor)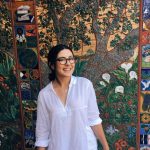 Nikki loves working with children and learning different languages, and reading stories in those languages!
Growing up, Nikki learned Farsi, French, and Spanish, and is now pursuing Japanese. She uses these languages when working with kids, as she has volunteered at summer camps, preschools, and during her nannying. In addition to that, she loves dancing and choreographing dances, painting, and drawing animations; anything that can make learning as exciting as possible!
When she is not practicing languages or working with kids, Nikki is studying design and education at UC Davis, where she also focuses on studying Spanish, French, and Japanese.
Kalkidan Worku, Adventure Guide (Counselor)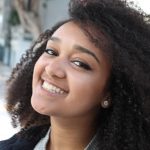 Kalkidan is a high school graduate that will be attending UC Santa Barbara in the fall majoring in biology! She has experience working with kids in summer camps in Ethiopia, and she has done a lot of volunteer work with children. Kalkidan hopes to help kids learn and love to write while having fun this summer!
Marika Parnell, eBook Ranger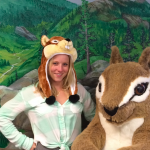 Marika has been teaching 2nd grade for the last 3 years in Union School District in beautiful Los Gatos! This will be Marika's second year teaching at Adventures in Writing Camp, and she is excited to hear and read all the amazing ideas the students are sure to come up with!