San Jose Almaden | 06/19/2017-06/30/2017
Williams Elementary


PRICING (2-WEEKS)
Note: All prices shown are for TWO-WEEKS of camp.
$799 Tuition
Tuition includes all instruction, activities and materials. It also includes two camp t-shirts, which should be worn daily. Lunch is NOT included.
Add-Ons
$70 – Morning Supervised Play (8am – 9am)
$140 – Afternoon Supervised Play (3pm – 6pm)
$6 – Extra camp t-shirt (2 shirts are included with your registration)
$6 – Extra camp CD (1 CD is included for each child registered)
Discounts
Family Discount:
$20 off per camper for 2 members of the same family
$30 off per camper for 3 members of the same family
$40 off per camper for 4 members of the same family – please contact us to register 4 or more members of the same immediate family
1150 Rajkovich Way, San Jose, CA 95120
06/19/2017 – 06/30/2017 (M-F, 9am – 3pm)

Supervised play available 8am-9am and 3pm-6pm for an additional charge.
Adventures in Writing Camp is excited to return to Williams Elementary with new curriculum this summer! This location will have first grade, elementary, and middle school programs! Our team of credentialed teachers, musicians and college students is ready to help new campers build confidence and fall in love with writing, and help returning campers continue to develop as writers!
Space available in 1st grade!
Space available in 2nd grade!
Only 5 spaces remaining in 3rd grade!
Only 2 spaces remaining in 4th grade!
Space available in 5th grade!
Only 4 spaces remaining in 6th grade!
Only 1 space remaining in 7th grade!
Only 2 spaces remaining in 8th grade!


Camp Staff
MEET THE TEAM
Jaimee Montali, Site Administrator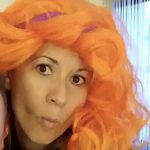 Joyous Jaimee will be your Site Administrator during the most incredible writing adventure you have ever been on! Her passion, her soul, her delight is to write. Moreover, she enjoys teaching others about the joys of writing...hence her name, Joyous Jaimee! Her regular gig, or job, is teaching teachers as an Instructional Coach in San Jose Unified School District. This is her 15th year in public education. She has a Masters Degree in Administration and a Teaching Credential through UCLA. Her philosophy on teaching writing is to expose children to what it is like to lead a "writerly life". Which means that in order to become a good writer, you must do what REAL authors do. Joyous Jaimee cannot wait for camp to start in June. The music, dancing, curriculum, and craziness will make it a summer to remember forever.
Heidi Bayless, Writing Ranger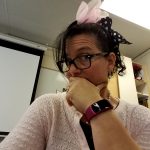 Heidi Bayless is a super proud mother of six, grandmother of one, and special education high school teacher to many! She has also been referred to as "second mom" or "school mom". That's just who she is. She loves kids, and loves the kids she considers privileged to work with. She takes great care and pride in teaching and guiding the students in her care.
Heidi has a BA Degree in Human Development with an emphasis in English and a Master's Degree in Education, both from Azusa Pacific University. She also holds a valid mild/moderate special education credential with an Autism Authorization, also from Azusa Pacific University. Heidi is very excited to share her love of learning and writing with your children this summer and have a blast while doing so! Let's do this!
Danielle ("Danni") Strand, Writing Ranger (Middle School)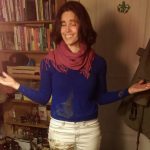 "Diction Danni" has returned! This will be Danielle's second season at Adventures in Writing Camp, and first as Site Administrator! Danielle taught English at Downtown College Prep High School for eight years and has recently gone on to private tutoring. She earned her bachelor's degree in English literature at UC Santa Cruz and her master's in education and English teaching credential at Stanford University. Danielle just looooves words, wordplay, and all sorts of stories. She is excited to help campers find the stories inside them and get zany with words! *Pictured: Diction Danni makes it home to her favorite shelf of books (seen in background) after climbing through a mudslide -- nothing stops her!
Megan Miles, Entertainment Ranger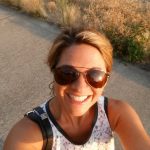 Megan Miles is a music teacher from Vancouver, WA. She grew up in Ridgefield, WA, a small farm town just outside of Vancouver. Megan went to Elementary School as a Tater Tot, and graduated High School as a Spudder in 1997. She went on to attend college at Central Washington University and graduated in 2001 with her Bachelors of Arts in Education with an endorsement in Music Education. Then in 2011 she graduated with a Masters in Education.
Music has always been an important part of Megan's life; she started performing music when she joined the fifth grade elementary school band and continued to perform through her college years. Megan started teaching in 2001, and has been teaching music since 2006. She loves being a music teacher and enjoys the opportunities she gets to inspire students through the power of music!
Megan believes that learning to perform helps prepare them for the world we live in. Megan's primary teachers would be in shock to see the shy Megan Miles from elementary school, who didn't even speak until she was in the fourth grade, leading concerts of one hundred twenty students at a time in front of an audience of five hundred people! Music helped her come out of her shell, and provided a path for her to grow and bloom into the person she is today. Megan enjoys inspiring her students to find their own voice and discover their unique path through creating, responding, connecting and performing.
Megan has been working at Adventures in Writing Camp since 2015. Writing has always been a passion of hers, and to be able to integrate teaching writing with music was a dream come true!
After camp last summer, one of her students, who struggled coming to camp the first few days because he hated to write, asked her, "Can I do that writing camp again this next summer?" and then went on to say, "That sure was fun." Those are the words she strives to hear from every struggling writer after camp. Megan believes learning is an adventure and learning to write should be the best adventure of everyone's summer!
Abigail Vass, Adventure Guide (Counselor)
Abigail is a rising senior Theatre major at Northwestern University. She is a lifelong writer, and enjoys playwriting, costume designing, singing and acting.
Nikki Moslehi, Adventure Guide (Counselor)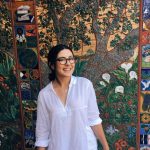 Nikki loves working with children and learning different languages, and reading stories in those languages!
Growing up, Nikki learned Farsi, French, and Spanish, and is now pursuing Japanese. She uses these languages when working with kids, as she has volunteered at summer camps, preschools, and during her nannying. In addition to that, she loves dancing and choreographing dances, painting, and drawing animations; anything that can make learning as exciting as possible!
When she is not practicing languages or working with kids, Nikki is studying design and education at UC Davis, where she also focuses on studying Spanish, French, and Japanese.
Oeishi Banerjee, Adventure Guide (Counselor)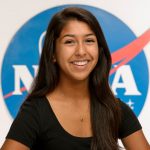 Oeishi is pumped to be an Adventure Guide this summer! She just graduated from Monta Vista High School and is headed to Rice University this fall. Her hobbies include reading too much, sleeping too little because of reading too much, playing field hockey, and watching crime tv shows. She's a huge fan of exploring new places and new foods and promises to love you forever if you bring her new music! But the most important thing is Oeishi is looking forward to having a great time with all the campers this summer so please come be a friend 🙂
Khalil Droubi, Adventure Guide (Counselor)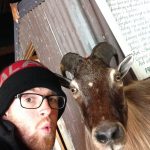 Khalil loves creating all forms of art.
He has just finished his first year at UC Santa Barbara, where he studies physics and is an active member of the jazz program! Khalil loves learning about new cultures. For example, he just finished a 10-week long course on Samurai Culture, and would be happy to share his knowledge to anyone who asks.
With experience working at similar camps in the past, Khalil is excited to return to inspiring a new group of campers. When he is not sharing his enthusiasm for learning and writing, Khalil likes to rock climb, take photographs, and play trombone with his jazz band!
Adriana Ramirez, Adventure Guide (Counselor)
This will be Adriana's second summer at Adventures in Writing Camp. She enjoys working with kids because they are smart, funny, and creative. She likes being out in the sun, whether it's swimming, bike riding, or hiking. You can always catch her with a smile and laughing at pretty much anything! She cannot wait to work with these campers with all the fun activities that camp offers!
Nikita Srinivasan, Adventure Guide (Counselor)
Nikita is super excited to be part of the team for the first time this year, especially as an Adventure Guide! She's currently a graphic design student at Chapman University, so she loves putting a creative twist on everything she does, even when she's learning! Although art is her main passion, she dabbled in a little bit of theatre all throughout high school, starting off on stage and eventually moving onto becoming stage manager! Nikita always has a smile on her face and can't wait to work with the campers this summer on super cool activities!
Maria Espinoza, eBook Ranger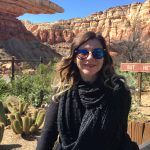 Mrs. Espinoza has been working for 8 years as an elementary school teacher. Her hobbies are reading and hiking. She is coming back to teach at AIW camp for her second time because she thinks AIW is awesome!