Inner Richmond | 06/19/2017-06/30/2017
Congregation Beth Sholom Session 1


PRICING (2-WEEKS)
Note: All prices shown are for TWO-WEEKS of camp.
$799 Tuition
Tuition includes all instruction, activities and materials. It also includes two camp t-shirts, which should be worn daily. Lunch is NOT included.
Add-Ons
$70 – Morning Supervised Play (8am – 9am)
$140 – Afternoon Supervised Play (3pm – 6pm)
$6 – Extra camp t-shirt (2 shirts are included with your registration)
$6 – Extra camp CD (1 CD is included for each child registered)
Discounts
Family Discount:
$20 off per camper for 2 members of the same family
$30 off per camper for 3 members of the same family
$40 off per camper for 4 members of the same family – please contact us to register 4 or more members of the same immediate family
301 14th Avenue, San Francisco, CA 94118
06/19/2017 – 06/30/2017 (M-F, 9am – 3pm)

Supervised play available 8am-9am and 3pm-6pm for an additional charge.
Adventures in Writing Camp is excited to return to Congregation Beth Sholom with back-to-back camps this summer! This San Francisco location will have first grade, elementary, and middle school programs. Our team of credentialed teachers, musicians and college students is ready to help campers build confidence and fall in love with writing this summer!
Space available in 1st grade!
Space available in 2nd grade!
Space available in 3rd grade!
Space available in 4th grade!
Space available in 5th grade!
Space available in 6th grade!
Only 5 spaces remaining in 7th grade!
Only 4 spaces remaining in 8th grade!


Camp Staff
MEET THE TEAM
Danielle David, Site Administrator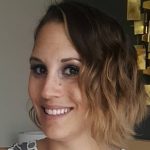 Mrs. Danielle David is the site administrator for the Inner Richmond camp and is so excited to join the Adventures in Writing Camp team! She is coming from 11 years of teaching experience, first in Oakland Unified School District and most recently in Fairfield-Suisun Unified School District. Mrs. David has taught TK, Kindergarten, First, Second, and Third grades, and four years ago she stepped out of the classroom to be a Literacy Coach specializing in Reading Intervention with struggling readers. Mrs. David LOVES working with children and holds both her Masters in Educational Administration and her Administrative Credential from St. Mary's College of California in Moraga, California. Please don't hesitate to reach out and contact Mrs. David with any questions you may have about your child or the Adventures in Writing Camp program!
Abby Benny, Writing Ranger (1st Grade)
Abby has a master's degree in language and literacy, a reading specialist credential and has worked as an elementary school teacher for ten years. As an educator, she is passionate about fostering a love for writing at a young age by engaging kids in meaningful and purposeful writing experiences that empowers them to think of themselves as writers. She is happy to be back for her third summer at AIW Writing Camp helping kids develop a love for writing!
Alice Pederkoff, Writing Ranger (Middle School)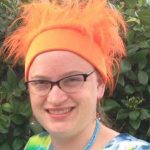 Alice Pederkoff believes that strong writing skills are the key to success. Good thing writing is fun, too! She believes that every child is a brilliant writer; all they need to do is build upon and sharpen the creative minds they already have!
She currently teaches at George Washington High School in San Francisco, and has taught and tutored at middle and high schools throughout the Bay Area. She received a B.A. in History from Berkeley, where she realized that the best part of school is writing! She originally earned a Master's Degree in Education from Stanford University, and a Social Studies teaching credential. Because she has realized that teaching writing and literacy is her true passion, she is currently working on earning a second teaching credential in English Language Arts.
Haley Donovan, Writing Ranger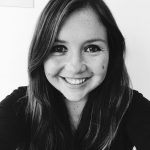 Haley is a teacher in San Francisco, and because of her lifelong love of learning, she's also a student herself -- when she's not teaching in a classroom, she is working towards her MA in Elementary Education from San Francisco State University, where she completed her teacher credentialing studies. She has experience working with Kindergarten through Sixth grade, and has worked in public, charter, and independent schools (as well as summer camps). She loves hearing her students' opinions about the world around them, and seeing students build upon one another's ideas. She believes that at the heart of every classroom should be teamwork, respect, curiosity, and of course -- fun!
Before she became a teacher, Haley worked as a Public Relations and Communications professional in Washington, D.C, where she worked for several years after graduating from University of CA, Davis with a BA in Communication. She first discovered her love of teaching as a volunteer with a nonprofit academic enrichment program based in D.C. Once she saw the looks on students' faces while they were making toothpaste as part of a group science experiment, she knew there was nothing else in the world she'd rather be doing!
Haley's been a writer and a storyteller since she can remember - whether it was making up random product commercials as a toddler and begging her parents to capture them on home video, to maintaining a personal blog in her years since college, she has always found joy in the way words and stories can connect people. Haley was born and raised in San Francisco, and her favorite memories from growing up here include swimming at Aquatic Park and going to Swensen's for ice cream. These days her favorite activities include reading, writing, iPhone photography, exploring the city with friends, and cooking.
Billy Lawley, Entertainment Ranger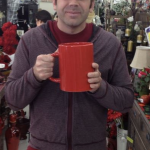 Billy has been a musician for as long as he can remember. He began piano lessons at the age of 5 and began singing at the age of 15. Billy has a wealth of experience teaching young students as a music instructor. He moved from Dallas, Texas in 2012, where he spent five years in the elementary classroom as a music teacher. Since that time, Billy has formed his own music teaching studio in the East Bay and works as a resident Composer with schools throughout the Bay Area with the San Francisco Opera Guild. He is a certified music therapist and is always considering the unique needs of each student, including kids with special needs. Billy is known for being "bodacious" and has an awesome energy that kids love! When not teaching, he sings whenever possible and will be performing with the San Francisco Opera Chorus this summer in Götterdämmerung, the final opera of Wagner's ring cycle. During the winter season, you may very well see him performing as a caroler in full Victorian costume with The Merrie Olde Christmas Carolers!
Lukas Kasimor, Adventure Guide (Counselor)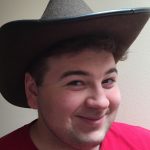 Lukas Kasimor used to be a wizard! Or that's what he loved to imagine when he was writing short stories in middle school. He was casting spells and making potions to become a powerful writer! He loved to write short stories with his friends when he was younger sometimes pretending to be a spy, treasure hunter, cowboy or wizard! This is Lukas's second session as an Adventure Guide and he is excited to help kids learn while having a fun time doing it! As always he is ready to help kids get their creativity going and grow to become big and strong writers. When he is not helping kids learn, he is a student at Northeastern University in the sometimes snowy city of Boston! There he studies International Affairs and is getting a minor in Computer Science. At school, Lukas also is a big rugby player and loves to do charity work in the community around his school. Last semester he took an acting classes where we got to be as silly as possible. While he goes to school in Boston, he was raised in San Francisco and knows it like the back of his hand! Lukas loves to work with kids as he has helped mentor younger kids throughout his time in middle and high school, where he was on duty to make sure everyone was having fun!
Gena Zanetich, Adventure Guide (Counselor)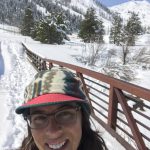 When Gena was a little kid, she was known to furiously tear through her neighborhood with a big cup of "coffee" (chocolate milk) in her red pedal car to which she had sensibly converted from a manual to a stick shift with some pencils and tape, hurriedly trying to get to her "college class". Well, college has since come and gone – graduating with honors in both her undergraduate and graduate studies – Gena still possesses her childhood desire to be a lifelong learner.
Having recently relocated from the East Coast, Gena presently works as a school counselor at a middle school in San Jose. She is an active staff member on campus, reaching out to her students, assisting in developing themselves, socially, emotionally and academically. Not all business, Gena likes to go to work on the hardcourt, coaching a girls' basketball team and playing in an adult basketball league too! See you in the classroom or on the court!
Saylor Cook, Adventure Guide (Counselor)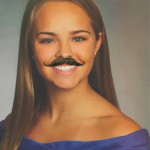 Saylor is 18 years old and is currently attending City College of San Francisco. She's studying Psychology and plans on becoming a child psychologist. Saylor is originally from the east coast but recently moved here for school.
She has experience with all ages of children and has been babysitting for many years. Saylor has little cousins, sisters and a nephew that she often babysits for. Saylor has worked as a summer camp counselor, at a day care, and as a lifeguard for over two years. She is CPR/AED/First Aid certified. In her free time she enjoy swimming, surfing and going to the beach!
Viviana Serna, Adventure Guide (Counselor)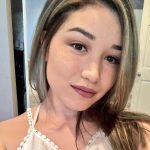 Viviana Serna is currently a student at San Francisco State University. She has an interest in pursuing a profession as a pre-natal nurse. Viviana is from Southern California; she was born and raised in the San Fernando Valley. She has volunteered at a children's museum known as Discovery Cube, where she helped educate children on how to live a healthy lifestyle and how to help the environment. During her free time she loves going out and exploring nature. Her favorite thing to do is to go on hikes and watching baseball games. She loves eating ice cream and fries. Her favorite ice cream flavor is strawberry cheesecake!