Fullerton | 06/05/2017-06/16/2017
Laguna Road Elementary Session 1


PRICING (2-WEEKS)
Note: All prices shown are for TWO-WEEKS of camp.
$759 Tuition
Tuition includes all instruction, activities and materials. It also includes two camp t-shirts, which should be worn daily. Lunch is NOT included.
Add-Ons
$70 – Morning Supervised Play (8am – 9am)
$140 – Afternoon Supervised Play (3pm – 6pm)
$6 – Extra camp t-shirt (2 shirts are included with your registration)
$6 – Extra camp CD (1 CD is included for each child registered)
Discounts
Family Discount:
$20 off per camper for 2 members of the same family
$30 off per camper for 3 members of the same family
$40 off per camper for 4 members of the same family – please contact us to register 4 or more members of the same immediate family
300 Laguna Road, Fullerton, CA 92835
06/05/2017 – 06/16/2017 (M-F, 9am – 3pm)

Supervised play available 8am-9am and 3pm-6pm for an additional charge.
Adventures in Writing Camp is excited to return to Laguna Road Elementary with new curriculum and back-to-back sessions this summer! This Fullerton location will have first grade, elementary, and middle school programs! Our team of credentialed teachers, musicians and college students is ready to help new campers build confidence and fall in love with writing, and help returning campers continue to develop as writers!
Only 3 spaces remaining in 1st grade!
Space available in 2nd grade!
Space available in 3rd grade!
Space available in 4th grade!
Space available in 5th grade!
Space available in 6th grade!
Space available in 7th grade!
Only 4 spaces remaining in 8th grade!


Camp Staff
MEET THE TEAM
Caitlin Orr, Site Administrator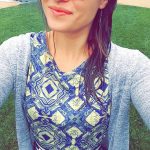 Caitlin is currently getting her M.F.A. in creative writing at Mills College with an emphasis in fiction. She works in Adventures in Writing Camp's "home office" as Facilities Director and has been a camp director at the Fullerton, Tustin, and Irvine locations.
Before moving to the Bay area this year, Caitlin spent five years coordinating grants for the Fullerton School District's non-profit arts education program "All the Arts." In this role, she helped develop after-school programs, summer camps, arts education professional development activities, student art shows, and community outreach strategies. In addition, she taught art lessons to elementary school students, and taught English for three years in rural Japan.
Writing has always been a passion for Caitlin and she is currently working on her own collection of short stories. She can't wait to nurture that passion in elementary students as Site Administrator! Caitlin believes that fostering a love for writing in students at an early age is a vital part of their success in academics. Let's get writing!
Richelle Apiz, Writing Ranger (1st Grade)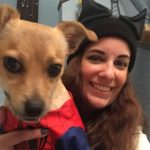 My name is Richelle Apiz, and I am excited to be returning to camp this year as a Writing Ranger and Camp Director. I have been working with children of all ages for many years. I earned my Bachelor degree in Child Development from California State University, Fullerton and my Multiple Subject Teaching Credential and Master of Arts in Teaching from University of California, Irvine. I love sharing my passion for learning, reading, and telling stories with my students. I believe learning can be fun by incorporating songs, games, and imagination. When I am not teaching, I love scrapbooking, hiking, and playing with my dog, Oliver.
Leighanna Sears, Writing Ranger (Middle School)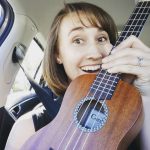 It is Leighanna's second year with AIW Camp and she is super excited to be back! During the school year Leighanna is the band director at Jurupa Valley High School, but she is also a fully certified English teacher in the state of California, and is excited to share her love of writing with all of the new and returning campers!
Rachel Burcham, Entertainment Ranger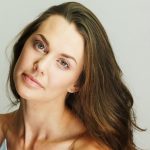 Rachel loves to read and SING!
She received her Bachelor of Fine Arts in Musical Theatre at Wichita State University and is thrilled to bring her love of music and lyrics to Adventures in Writing Camp! She also has a passion for dance, and has worked as a professional dancer and choreographer here in Los Angeles, as well as in her home state of Kansas. She likes to spend her days in the dance studio, the library, or at camp with all of you!
Collette Golden, Adventure Guide (Counselor)
Collette is many things, but she is especially one thing - a storyteller! As a lover of a good story since she can remember, her entire life has always been about telling stories, in one way or another! As a kid, she devoured every book she came upon. She wanted to be a creative writer, and loved to improve her writing skills, just like all of the campers! As she grew up, she learned how to tell stories on the stage through technical theater, and made costumes, makeup designs, set designs, and more!
Now, in college, she is pursuing a double major in Design and Fine Arts, in the hopes of helping to tell stories at Disney/PIXAR Animation someday soon. Collette is a Dean's List student at the University of San Francisco, and can often be spotted in the fog by her bright blue hair. Collette can also often be found at her Internship with camp founders Hans & Jen, creating art at USF, or designing cool posters for her campus' Career Services Center. When she's back in her hometown of Santa Ana, CA, she can be found working with various children's organizations, or getting artistic inspiration by walking around Disneyland. She can't wait to share her love of storytelling with campers this summer!
Hailey Vittrup, Adventure Guide (Counselor)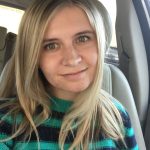 Hailey has always loved writing. From research papers to short stories, Hailey cannot remember a time when she didn't want to write. A May 2016 graduate of The Master's College (now University), Hailey has a Bachelor's of Science degree in Family & Consumer Sciences with an emphasis in Communication. Since then, she has been working as a high school teacher while pursuing a Master's degree in Communication: New Media and Marketing.Hailey's interests in the field of writing vary from creative to editorial pieces. She completed a four-month internship at The Signal newspaper while finishing up her Bachelor's degree, and loved interviewing, editing, and writing articles of her own for the paper. She has written to various children's fiction authors over the past few years, and has read more books than she can count. Hailey has volunteered as an AWANA leader and Sunday School teacher in her church for 3 years, and loves teaching children and inspiring them to do their best at whatever they are doing.
Juan Carlos Casarrubias, Adventure Guide (Counselor)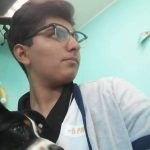 Juan is a fun loving guy with a passion for art and writing! Since he was very young, he enjoyed making small comics for his friends and having others read his work. This ultimately lead him to realize that he wanted to continue making stories for a larger audience. Juan hopes to one day start publishing a webcomic!
Baylee Shlichtman, Adventure Guide (Counselor)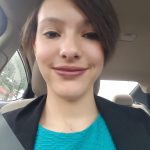 This is Baylee's first year working with Adventure's in Writing Camp. She is a quirky and energetic freshman at USC, the best school in the whole world (Fight on!). She is currently in between majors, but is a storyteller at heart with a knack for making people smile. Hobbies include lip syncing melodramatically, bundling up in way too hot weather, and singing too loud, especially in the shower. She's really excited to work with all of the campers this year and help them with make their own adventures through writing.
Lulu Pellizzari, Adventure Guide (Counselor)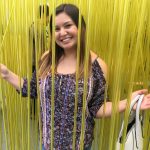 We are so excited that Lulu is returning to AIW Camp as an Adventure Guide, for her fourth summer! When she is not working at the summer camp, she is getting her degree in Journalism at Rutgers University in New Jersey. Also she can be found back-stage, stage managing shows or in the kitchen cooking up a storm. Her three greatest loves are food, children and entertainment. We can't wait to have her in on the adventure again this summer!
Paige Pickler, Adventure Guide (Counselor)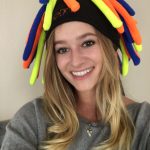 Paige Pickler loves being creative. She often teaches art lessons at her old elementary school.
She also loves reading all different kinds of books. When Paige isn't surfing or swimming at the beach, she brings along a book to read in the sand.
Growing up, Paige ice skated and performed in many competitions and Holiday Shows. Paige designed her own costumes and loved helping her coaches come up with new choreography for her programs.
Paige is studying art at Cal State University San Marcos, where she has been on the Dean's List for her three years there. Paige is a member and founder of Unheard Voices, an activism club on campus. She also helped put on a dance performance for school last semester and is excited to share her moves with all the campers!
Kelly Pellizzari, eBook Ranger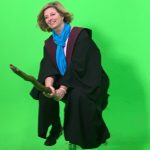 Kelly Pellizzari is a 6th grade GATE teacher at Laguna Road Elementary School, in Fullerton School District. She is a highly accomplished teacher, as well as a GATE qualified teacher. This is her fourth year participating in the program, and she is super excited to be here! Since she love, love, loves reading, teaching writing is very enjoyable for her. Another few of her interests include gardening, riding her bike, and playing with her dog. She also enjoys musical theater - so much that she puts on a play with her fellow teachers with the sixth graders as the actors- every year. Yet one more interest of hers is drinking boba, and, once again, reading! Her favorite food is ICE CREAM!!!!! Sounds like a perfect writing teacher, a great mentor, and an amazing person! (written by a former student!)