Mill Valley | 08/07/2017-08/18/2017
Ring Mountain Day School


PRICING
$699 Tuition
Tuition includes all instruction, activities and materials. It also includes two camp t-shirts, which should be worn daily. Lunch is NOT included.
Add-Ons
$40 – Morning Supervised Play (8am – 9am)
$80 – Afternoon Supervised Play (3pm – 6pm)
$6 – Extra camp t-shirt (2 shirts are included with your registration)
$6 – Extra camp CD (1 CD is included for each child registered)
Discounts
Family Discount:
$20 off per camper for 2 members of the same family
$30 off per camper for 3 members of the same family
$40 off per camper for 4 members of the same family
70 Lomita Drive, Mill Valley, CA 94941
08/07/2017 – 08/18/2017 (M-F, 9am – 3pm)
Supervised play available 8am-9am and 3pm-6pm for an additional charge.
Adventures in Writing Camp is excited to return to Ring Mountain Day School with new curriculum this summer! This location will have first grade, elementary, and middle school programs. Our team of credentialed teachers, musicians and college students is ready to help new campers build confidence and fall in love with writing, and help returning campers continue to develop as writers!
Space available in 1st grade!
Space available in 2nd grade!
Space available in 3rd grade!
Space available in 4th grade!
Space available in 5th grade!
Space available in 6th grade!
Space available in 7th grade!
Only 4 spaces remaining in 8th grade!


Camp Staff
MEET THE TEAM
Jenna Philpott, Site Administrator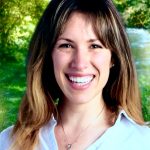 Jenna Philpott began her love for writing when she was the same age as our AIW campers! She morphed from aspiring scribbler to serious word artist when joining the University of San Francisco's MFA in Creative Writing. Jenna has taught students ages 4 to 24 how to hone their writing skills, but more importantly: how to fall in love with writing! She believes in the power of imagination and the power of play — so she knows the two combined at Adventures in Writing Camp are sure to bring about the best stories. Jenna is excited to lead campers at Ring Mountain Day School in Mill Valley, and give back to the community where she grew up!
Eliana Mayes, Writing Ranger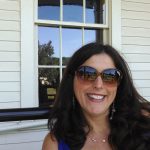 Eliana Mayes is originally from Sao Paulo, Brazil, and her native language is Portuguese! Eliana is fluent in English, and has some conversational skills in Spanish. Eliana has been living in the US for 17 years, and in Mill Valley for 6 years.
Because teaching children has always been her dream, she returned to college to earn a BA in Child and Adolescent Development from San Francisco State University, and she's finishing her teaching credential in May at Dominican University.
Before returning to college, Eliana worked for large corporations in Brazil and the United States for about 15 years. Her hobbies are playing volleyball, dancing, and spending time with family. She's also really passionate about running, and Eliana ran some half marathons in the last couple years!
Nicole Johnson, Entertainment Ranger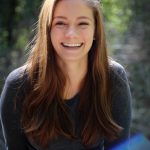 Hey there! Nicole is SO excited to be working with the campers this summer. They are going to have a BLAST! Nicole grew up in San Rafael and recently graduated from Dominican University with her teaching credential and is now teaching 6th grade Language Arts and Social Studies in Mill Valley. She's been in plays and musicals her whole life and loves singing and dancing, and has always loved writing whether it is for fun or for learning. That is why she could not be more excited to be joining Adventures in Writing Camp this summer!
Elena DeNoia, Adventure Guide (Counselor)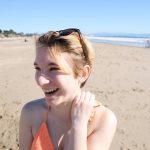 Your friendly neighborhood Elena is back! She is a third-year student at UC Santa Cruz (Go Banana Slugs!) studying History and Anthropology. Elena hopes to one day get her PhD and work at the archives in Washington D.C. Elena was an Adventure Guide with AIW Camp last summer and loved it so much she just HAD to come back! In her spare time, she likes to read, play soccer, and sing Disney songs with my friends!