Huntington Beach | 07/24/2017-08/04/2017
Brethren Christian High School


PRICING
$699 Tuition
Tuition includes all instruction, activities and materials. It also includes two camp t-shirts, which should be worn daily. Lunch is NOT included.
Add-Ons
$40 – Morning Supervised Play (8am – 9am)
$80 – Afternoon Supervised Play (3pm – 6pm)
$6 – Extra camp t-shirt (2 shirts are included with your registration)
$6 – Extra camp CD (1 CD is included for each child registered)
Discounts
Family Discount:
$20 off per camper for 2 members of the same family
$30 off per camper for 3 members of the same family
$40 off per camper for 4 members of the same family
21141 Strathmoor Lane, Huntington Beach, CA 92646
07/24/2017 – 08/04/2017 (M-F, 9am – 3pm)
Supervised play available 8am-9am and 3pm-6pm for an additional charge.
Adventures in Writing Camp is excited to return to Brethren Christian High School with new curriculum this summer! This location will have first grade, elementary, and middle school programs! Our team of credentialed teachers, musicians and college students is ready to help new campers build confidence and fall in love with writing, and help returning campers continue to develop as writers!
Space available in 1st grade!
Space available in 2nd grade!
Space available in 3rd grade!
Space available in 4th grade!
Space available in 5th grade!
Space available in 6th grade!
Space available in 7th grade!
Only 4 spaces remaining in 8th grade!


Camp Staff
MEET THE TEAM
Julianna Tapia, Site Administrator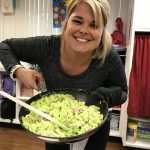 Mrs. Tapia LOVES teaching children to LOVE to learn! She has been teaching for 10 years and tells everyone she has the best job in the world! She is also a mom to 4 energetic & sporty young boys. She looks forward to meeting you at Adventures in Writing Camp!
Kelsey Weston, Writing Ranger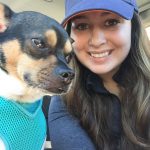 Kelsey Weston is a middle school math and science teacher at Vista Heritage, who misses reading novels and creative writing during the school year. She has a Masters in Education from USC and a Bachelors in Social and Behavioral Sciences from Seton Hall University.
This is her first session at Adventures in Writing Camp and she is very excited! Feel free to ask her to sing some Disney songs with you, because she probably knows most or all of the words. She enjoys being transported to far away places to play quidditch with Harry, dig holes with Stanley Yelnets, and float down the river with Huckleberry.
Kevin Heydman, Entertainment Ranger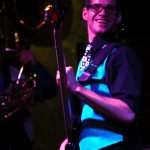 Kevin Heydman loves music and education. Kevin spends his time educating preschool through 5th grade elementary students the joy of music in Orange County.
Kevin is excited to be a part of the Adventures in Writing Camp team and bring his talents to inspire and entertain students with writing and art. He also holds a Bachelor's Degree in Commercial Music from California State University Los Angeles and Master's Degree in Double Bass Performance from Azusa Pacific University. He also runs an after school band program giving kids skills in music as well as building self esteem and leadership skills.
Hailey Vittrup, Adventure Guide (Counselor)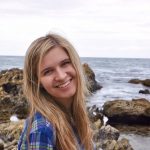 Hailey has always loved writing. From research papers to short stories, Hailey cannot remember a time when she didn't want to write. A May 2016 graduate of The Master's College (now University), Hailey has a Bachelor's of Science degree in Family & Consumer Sciences with an emphasis in Communication. Since then, she has been working as an administrative assistant and tutor while pursuing a Master's degree in Communication: New Media and Marketing.
Hailey's interests in the field of writing vary from creative to editorial pieces. She completed a four-month internship at The Signal newspaper while finishing up her Bachelor's degree, and loved interviewing, editing, and writing articles of her own for the paper. She has written to various children's fiction authors over the past few years, and has read more books than she can count. Hailey has volunteered as an AWANA leader and Sunday School teacher in her church for 3 years, and loves teaching children and inspiring them to do their best at whatever they are doing.
Jillian Kido, Adventure Guide (Counselor)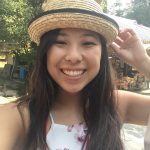 Jillian is super excited to return for another summer with Adventures in Writing Camp! She is a sophomore at UC Davis and currently studying Economics and Communications. She also works at the library on campus so she is always surrounded by books! When she is not working or studying, she likes to go hiking, go to the beach, and the movies! As a former writer and editor for her high school newspaper, Jillian loves reading and writing and she can't wait to help your camper with writing!
Niki Barraza, Adventure Guide (Counselor)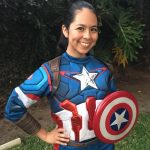 When Niki isn't working with Adventures in Writing Camp, she can be found reading Harry Potter, playing LEGO Star Wars, and eating Taco Bell. Niki absolutely loves Taco Bell, and it is very important to her. Niki was a theater kid, performing in plays and playing in improv games throughout high school. Although she doesn't get to participate in theater as much anymore, she appreciates a good show and knows all the words to the Hamilton soundtrack. Niki is excited to be at camp this summer, and hopes to break out her guitar and ukulele to make some music with the kids.
Niki absolutely loves working with kids and helping them realize just how smart, fun, and loving they are. Niki is currently in the Teacher Education Program at UCLA, working towards her teaching credential and Masters of Education so that she can become a full time teacher and help kids succeed in their lives every day!
Jolene Wright, Adventure Guide (Counselor)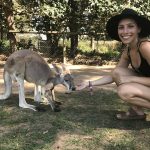 Jolene loves helping kids learn and have fun! Jolene graduated from California State University, Long beach with her bachelor's in psychology, she is now working on obtaining her California Multiple-Subject Teaching Credential at CSULB. Jolene is a member of the Phi Kappa Phi Honors Society and the National Society of Collegiate Scholars.