Tustin | 07/10/2017-07/21/2017
Tustin Memorial Academy


PRICING (2-WEEKS)
Note: All prices shown are for TWO-WEEKS of camp.
$759 Tuition
Tuition includes all instruction, activities and materials. It also includes two camp t-shirts, which should be worn daily. Lunch is NOT included.
Add-Ons
$70 – Morning Supervised Play (8am – 9am)
$140 – Afternoon Supervised Play (3pm – 6pm)
$6 – Extra camp t-shirt (2 shirts are included with your registration)
$6 – Extra camp CD (1 CD is included for each child registered)
Discounts
Family Discount:
$20 off per camper for 2 members of the same family
$30 off per camper for 3 members of the same family
$40 off per camper for 4 members of the same family – please contact us to register 4 or more members of the same immediate family
12712 Browning Avenue, Santa Ana, CA 92705
07/10/2017 – 07/21/2017 (M-F, 9am – 3pm)

Supervised play available 8am-9am and 3pm-6pm for an additional charge.
Adventures in Writing Camp is excited to return to Tustin Memorial Academy with new curriculum this summer! This location will have first grade, elementary, and middle school programs! Our team of credentialed teachers, musicians, and college students is ready to help new campers build confidence and fall in love with writing, and help returning campers continue to develop as writers!
PLEASE NOTE: We are happy to announce that we ARE able to offer extended care from 8-9 am and 3-6pm at TMA. Pricing for extended care is $40 total for all 10 mornings (8-9am) and $80 total for all 10 afternoons (3pm to 6pm).
Space available in 1st grade!
Space available in 2nd grade!
Space available in 3rd grade!
Space available in 4th grade!
Space available in 5th grade!
Only 4 spaces remaining in 6th grade!
Space available in 7th grade!
Only 3 spaces remaining in 8th grade!


Camp Staff
MEET THE TEAM
Katy Gaines, Site Administrator
You may know Ms. Katy Gaines as KG, or Kooky KG. Since 2013, she has played many positions on the AIW team and this time around, she's bumpin' it up to Site Administrator! After graduating from the University of San Francisco with a degree in Media and Film Studies, Katy spent that summer (and many more since) with AIW as one of the first Adventure Guides. Since then, she's worked for the Education department of PBS Kids, taught English and creative thinking skills to elementary aged students in Uganda and Italy, and worked full time in our home office hiring the best and brightest teachers for each camp location! Her diverse experience in our big, happy family has allowed her to gain a deep understanding of everything a camp needs to succeed. Katy loves to travel and will happily share her stories of far away lands to inspire your writers this summer. When she's not winning the funny face championship, starting an impromptu dance party or helping young writers pump up their synonyms, KG is pursuing a Master's degree in Migration Studies, so that she can bring creative education opportunities to underserved kids all over the world.
Kelsey Weston, Writing Ranger (Middle School)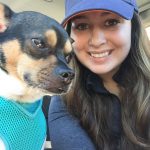 Kelsey Weston is a middle school math and science teacher at Vista Heritage, who misses reading novels and creative writing during the school year. She has a Masters in Education from USC and a Bachelors in Social and Behavioral Sciences from Seton Hall University. This is her second summer with Adventures in Writing Camp and she is very excited! Feel free to ask her to sing some Disney songs with you, because she probably knows most or all of the words. She enjoys being transported to far away places to play quidditch with Harry, dig holes with Stanley Yelnets, and float down the river with Huckleberry.
Carrie Nichols, Writing Ranger (1st Grade)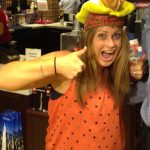 "Tell me and I forget, teach me and I may remember, involve me and I learn."― Benjamin Franklin
Carrie Nichols is a newly credentialed teacher. She just earned her multiple subject credential and Masters Degree in Education in June! CONGRATULATIONS! Carrie is no stranger to the teaching field, before entering the wonderful world of elementary education she was an early childhood education teacher. She has been teaching as a long term sub in the Tustin Unified school district since getting her degree. Overall, she has been enriching the minds of young people for 16 years. Making learning fun is a big part of her teaching philosophy. You will often find her singing and dancing around the classroom. Adding a beat or a rhyme to facts makes them more memorable as well as bringing out the creativeness in her students. Some fun facts about Carrie are that she has an identical twin sister, she loves to scuba dive, warm sunny weather makes her happy, and she loves to go on traveling adventures! Carrie is one of those people who are willing to try anything once and has tried everything from skydiving to scuba diving! If it's outside, warm, and fun you can find will find her there.
Cullen Bonham, Entertainment Ranger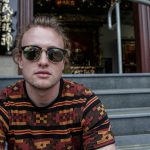 This will be Cullen's second year with Adventures in Writing Camp! He is a Southern California native with a passion for music and education. Cullen works as a resource educator for the Tustin School District and spends the majority of his free time as a studio musician and song writer. He is beyond excited to share the joy of music and writing with the next generation of talented youngsters!
Kristina Fecarotta, Adventure Guide (Counselor)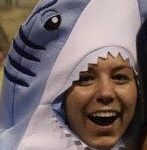 Kristi loves dancing around in her shark costume! When she is not dressed as a shark, you can find her at Boston College! She studies Communications and English, and is also on the swim team at BC.
Kristi loves writing, and hopes to one day write for a television show. Growing up, Kristi watched TV comedies, such as SNL and Modern Family, and they inspired her to write comedy in the future!
Kristi loves having fun, and is excited for more adventures in writing to come!
Katherine A Garcia, Adventure Guide (Counselor)
Kat cannot wait to return for another summer with Adventures in Writing Camp! Currently, she is a sophomore at the University of San Francisco studying Environmental Science and Chemistry. From writing research papers to journaling in nature, Kat always has a pen and paper in her hand. Her passion for books started at a young age with her favorite children's books "The Legend of the Bluebonnet" and "Where the Wild Things Are". She loves to volunteer at the local libraries tutoring students and readings stories to kids.
In her free time, she likes to go hiking with friends, walk her dog, and take photography. While at college, she loves playing soccer and exploring historic San Francisco! She is actively involved in numerous clubs and organizations on campus ranging from Food Recovery Network to Women in Science Club. Kat cannot wait to help your camper with writing this summer!
Baylee Shlichtman, Adventure Guide (Counselor)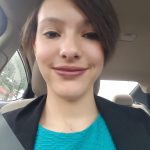 This is Baylee's first year working with Adventure's in Writing Camp. She is a quirky and energetic freshman at USC, the best school in the whole world (Fight on!). She is currently in between majors, but is a storyteller at heart with a knack for making people smile. Hobbies include lip syncing melodramatically, bundling up in way too hot weather, and singing too loud, especially in the shower. She's really excited to work with all of the campers this year and help them with make their own adventures through writing.
Collette Golden, Adventure Guide (Counselor)
Collette is many things, but she is especially one thing - a storyteller! As a lover of a good story since she can remember, her entire life has always been about telling stories, in one way or another! As a kid, she devoured every book she came upon. She wanted to be a creative writer, and loved to improve her writing skills, just like all of the campers! As she grew up, she learned how to tell stories on the stage through technical theater, and made costumes, makeup designs, set designs, and more!
Now, in college, she is pursuing a double major in Design and Fine Arts, in the hopes of helping to tell stories at Disney/PIXAR Animation someday soon. Collette is a Dean's List student at the University of San Francisco, and can often be spotted in the fog by her bright blue hair. Collette can also often be found at her Internship with camp founders Hans & Jen, creating art at USF, or designing cool posters for her campus' Career Services Center. When she's back in her hometown of Santa Ana, CA, she can be found working with various children's organizations, or getting artistic inspiration by walking around Disneyland. She can't wait to share her love of storytelling with campers this summer!
Jillian Kido, Adventure Guide (Counselor)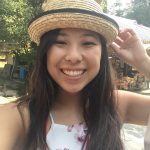 Jillian is super excited to return for another summer with Adventures in Writing Camp! She is a sophomore at UC Davis and currently studying Economics and Communications. She also works at the library on campus so she is always surrounded by books! When she is not working or studying, she likes to go hiking, go to the beach, and the movies! As a former writer and editor for her high school newspaper, Jillian loves reading and writing and she can't wait to help your camper with writing!
Kirstin Joyce, Adventure Guide (Counselor)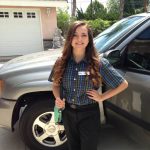 Kirstin's favorite movie growing up was Beauty and the Beast - most girls wanted the castle, but she just wanted the library. As an English major and aspiring teacher at California State University Chico, she's fortunate enough to have been hired as an English and Political Science mentor on her campus and gets to spend lots of time guiding incoming freshman to success in their classes. As a member of the mentoring program, she has been trained in methods of teaching that include hands-on learning, group activities, and making sure others feel positive about themselves and their abilities within the classroom. Her personal take on writing? It is one of the best ways that young minds can express and discover themselves, and she is crazy excited to be working with so many creative kids! When she's not hitting the books or coming up with story ideas (she would read and write all day if she could), you can probably find her at the movies or in the nearest cupcake shop - she seriously loves those things!
Richelle Apiz, eBook Ranger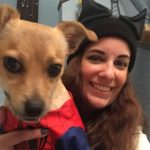 My name is Richelle Apiz, and I am excited to be returning to camp this year as a Writing Ranger and Camp Director. I have been working with children of all ages for many years. I earned my Bachelor degree in Child Development from California State University, Fullerton and my Multiple Subject Teaching Credential and Master of Arts in Teaching from University of California, Irvine. I love sharing my passion for learning, reading, and telling stories with my students. I believe learning can be fun by incorporating songs, games, and imagination. When I am not teaching, I love scrapbooking, hiking, and playing with my dog, Oliver.