Fremont | 07/24/2017-08/04/2017
Temple Beth Torah


PRICING (2-WEEKS)
Note: All prices shown are for TWO-WEEKS of camp.
$759 Tuition
Tuition includes all instruction, activities and materials. It also includes two camp t-shirts, which should be worn daily. Lunch is NOT included.
Add-Ons
$70 – Morning Supervised Play (8am – 9am)
$140 – Afternoon Supervised Play (3pm – 6pm)
$6 – Extra camp t-shirt (2 shirts are included with your registration)
$6 – Extra camp CD (1 CD is included for each child registered)
Discounts
Family Discount:
$20 off per camper for 2 members of the same family
$30 off per camper for 3 members of the same family
$40 off per camper for 4 members of the same family – please contact us to register 4 or more members of the same immediate family
42000 Paseo Padre Parkway, Fremont, CA 94539
07/24/2017 – 08/04/2017 (M-F, 9am – 3pm)

Supervised play available 8am-9am and 3pm-6pm for an additional charge.
Adventures in Writing Camp is excited to return to Fremont's Temple Beth Torah with new curriculum this summer! This location will have first grade, elementary, and middle school programs! Our team of credentialed teachers, musicians and college students is ready to help new campers build confidence and fall in love with writing, and help returning campers continue to develop as writers!
Space available in 1st grade!
Space available in 2nd grade!
Only 3 spaces remaining in 3rd grade!
Space available in 4th grade!
Space available in 5th grade!
Only 2 spaces remaining in 6th grade!
Only 1 space remaining in 7th grade!
Only 1 space remaining in 8th grade!


Camp Staff
MEET THE TEAM
Joanna Wagner, Site Administrator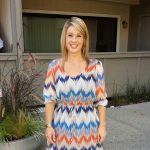 Joanna is a people person who thrives on her social interactions with others! This will be her first summer with AIW and she is delighted to be joining the team as a Site Admin! Joanna is a Los Altos native, but moved to Pleasanton last July for a new teaching job in Fremont. Joanna has taught 3rd grade for three years and will be finishing up her first year at BASIS Independent Fremont. Joanna will be switching roles next school year to teach 1st and 3rd grade Humanities, she is very excited that she will get the opportunity to pass her love of writing onto her students.
In her free time, Joanna enjoys traveling, shopping, dining out, reading and spending times with her family and friends.
Michael Hopek, Writing Ranger (Middle School)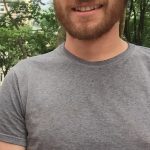 Michael is excited to be teaching students how to be creative through writing and multimedia! He taught at Tilden Preparatory School through this past academic school year and has worked with a wide range of students at the middle school and high school levels. Michael has experienced teaching social science and humanity courses to students with different learning styles, and has also written and used multimedia professionally as a journalist. Michael can't wait to inspire students wanting to learn more and have fun doing it!
Elizabeth Creger, Writing Ranger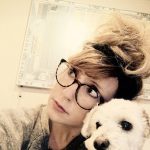 Liz Creger is a writing maniac!
When she isn't reading in a tree, teaching in the classroom, or playing soccer in the park, she is jotting down bits of poetry and prose in her notebook. Following her major in English at UC Davis, Liz received her MFA in Creative Writing at the University of San Francisco. After being exposed to vast amounts of different writing styles through her brilliant teachers, she decided teaching was her calling.
Liz has been focusing on new and exciting ways to teach creative writing ever since. She makes sure to incorporate the unique skills she learned through her own experience in the MFA program into her lessons. She loves to emphasize that in any age group there are creative skills to be learned!
Liz is thrilled to be helping students create and publish their own gorgeous pieces of writing this summer at Adventures in Writing Camp and can't wait to get the creative juices flowing!
Anne Gibney, Writing Ranger (1st Grade)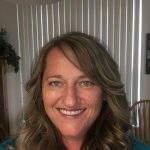 Anne has been a teacher for 15 years, most of which have been at the elementary school level. She has taught everything from preschool through high school, but elementary school is by far her favorite! According to her students, Anne makes writing fun by inspiring them to use their creativity to create amazing stories. In her spare time, she enjoys walking, swimming, playing tennis, acting in plays, movies and on TV, singing karaoke, making craft projects, sewing, cooking, and reading. She has even published some poetry!
Chelsey Staley, Writing Ranger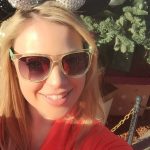 Chelsey's passion is writing! Last year she graduated from Cal State San Marcos University with a Bachelors degree in Liberal Studies and a minor in Linguistics. This past year Chelsey has been part of the Cal State San Marcos Middle Level Teaching Credential program that shows her how to be an excellent Middle school teacher.
While in the credential program she was a part of The Writing Project which takes her passion of writing and shows her specific ways to make writing for students more fun! When Chelsey is not in school you can find her at the beach in sunny San Diego, running around at Disneyland and California Adventure, or exploring at the San Diego Safari Park as she loves to learn more about wildlife. Chelsey looks forward to working with middle school students and share her love of writing with them!
Jenny Madrigal, Entertainment Ranger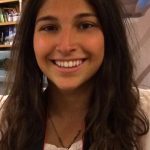 Jenny loves music, and enjoys sharing it with lemurs of all ages! She graduated from Berklee College of Music in Boston, MA with a dual bachelor degree in Music Therapy and Music Business. She has experience using music therapy in schools and in Rady Children's Hospital in San Diego. When Jenny is not playing an instrument or singing, she's on a mission to find a new book to read. She is looking forward to Adventures in Writing Camp and cannot wait to jump in!
Mark Gravador, Adventure Guide (Counselor)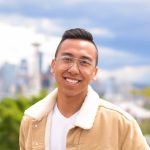 Mark Gravador is from San Leandro, California. He graduated from Bishop O'Dowd High School in Oakland, California and will be attending the University of San Francisco in the fall studying politics. He plans to pursue a career in law in hopes of becoming a lawyer defending basic human rights. He is a dreamer, believer, creator, and writer.
Kevin Johnson, Adventure Guide (Counselor), Adventure Guide (Counselor)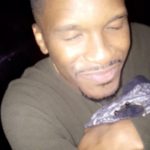 Kevin is a recent graduate of the University of California, Riverside where he received his Bachelor of Arts degree in Creative Writing. Much of the experience Kevin has gained thus far has come from working within academically driven spaces where it has been his job to act as a mentor, counselor, mediator, tutor, and most important to him, friend. It was with much excitement that Kevin accepted the offer to become an Adventure Guide with the Adventures in Writing Camp Team and he is looking forward to collaborating with this new team in order to create an amazing camp experience for the kids and parents as well.
How does he plan on doing this? It'll include a lot of dancing (which he loves to do), a bunch of laughing (he loves this too), a decent amount of imagination (he's got some of that), and a sturdy pencil for all of the brainstorming that'll help create some truly amazing stories. It is his hope that this experience coupled with all that he has gained thus far will help him fulfill his dream of opening up his own multimedia academy for students of all ages!!
Jocelyne Quintana, Adventure Guide (Counselor)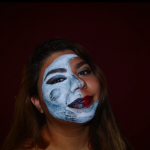 Jocelyne is currently a graduating student at De Anza College, receiving her Associate of Arts in Social and Behavioral Sciences and is excited to be joining the Adventures in Writing Camp team this summer as an Adventure Guide!
Last year she graduated from Newark Memorial High School; during her time there she was an active participant of the poetry club for all four years. Jocelyne acted as the vice president of the club, wrote various pieces, performed at poetry slams in her school, and even competed against others in poetry competitions. She has always enjoyed writing creatively as a hobby and that passion has extended throughout the years. For about six months Jocelyne acted as an Advanced Placement Peer Tutor for her school, which allowed her to utilize her passion of writing by assisting others in improving their own writing skills. She helped various students construct essays, formulate their own ideas to write about, and edit their papers grammatically.
However, writing is not the only thing Jocelyne enjoys doing creatively; she also loves to draw and create images. Within recent years, she's learned to utilize paint, charcoal, and even Adobe Photoshop and Illustrator as mediums to create various pieces. Jocelyne has spread her artwork in many areas of her hometown and created dozens of paintings for commission. No matter what tools she's used as mediums for creation, Jocelyne has always held a love for using her imagination to bring various ideas into existence.
Glorianna Klyce, Adventure Guide (Counselor)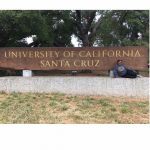 Glorianna is a long name, but it is special because she is named after her grandma. She has lived in Fremont most of her life, however in the Fall she's moving to Santa Cruz to further her education. She just recently graduated from Ohlone College with two associates, one in Human Development and the other in Sociology. After attending the University Of California, Santa Cruz as a Sociology Major minoring in Legal Studies, she would love to use her degree to be employed as a Social Worker.
Amy Li, Adventure Guide (Counselor)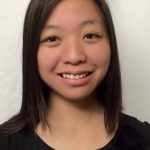 Amy has a passion for working with kids. As a 5' 0" college student, she still has the heart of a child and incredible curiosity and creativity that she brings into her workplace. She is trained tutor in the Purdue OWL Writing Lab, and loves to help students improve their writing abilities!
Abigail Vass, Adventure Guide (Counselor)
Abigail is a rising senior Theatre major at Northwestern University. She is a lifelong writer, and enjoys playwriting, costume designing, singing and acting.
Mirna Maamou, Adventure Guide (Counselor)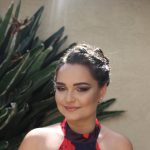 Mirna is 17 years old. She loves going on adventures! She also knows ASL (American Sign Language). Working with kids for Mirna is such a joy and making sure they feel safe and comfortable and always entertained is very important. She will be attending CSU East Bay in the fall as a freshman.
Samantha Schwartz, Adventure Guide (Counselor)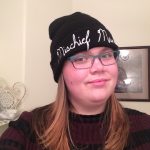 Sam is thrilled to be joining Adventures in Writing for her first year, and can't wait to get started! She is a crazy Harry Potter fan (her house is Ravenclaw) who has loved writing for almost as long as she can remember! She loves Superheroes (but come on, who doesn't), and spending time debating the complexities of the multiverse with her roommates when they stay in on Friday nights. She runs a blog and webshow for the Marauders in the Harry Potter Universe, and plays Sirius Black herself with her partner in crime (also known as her roommate) playing James Potter, but all their mischief has not yet been managed!
Kristine Tsung, eBook Ranger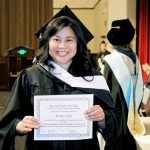 Kristine Tsung loves working with children. She is a high honors graduate of UC Berkeley, and completed her Joint Teacher's Credential with Masters in Education at San Jose State University. She is the owner and Chief Creator of BuzzingBOTS (yaybots.com), an award winning multimedia property for tweens. Winner of the business pitch competition in 2009, Kristine was interviewed on CBS TV where she showcased BuzzingBOTS. At the Santa Clara University Baby Boomer B-Plan Competition, her business plan targeted to boomer parents took the semi finalist position. Recently, BuzzingBOTS was a top 8 finalist in PACER's National Bullying Prevention Center Students With Solutions contest. Kristine helped launch Youth Charge Now!, a non-partisan civic engagement group energizing Asian American youth. She helped cross promote Asian Heritage Night to welcome NBA rookie Jeremy Lin making history with 17,000+ in attendance. Her mission is to connect different interests to work towards a global future – to connect, inspire and integrate. Kristine is looking forward to sharing her expertise and enthusiasm with the campers this summer!