Pleasanton | 07/10/2017-07/21/2017
Harvest Park Middle School Session 1


PRICING (2-WEEKS)
Note: All prices shown are for TWO-WEEKS of camp.
$759 Tuition
Tuition includes all instruction, activities and materials. It also includes two camp t-shirts, which should be worn daily. Lunch is NOT included.
Add-Ons
$70 – Morning Supervised Play (8am – 9am)
$140 – Afternoon Supervised Play (3pm – 6pm)
$6 – Extra camp t-shirt (2 shirts are included with your registration)
$6 – Extra camp CD (1 CD is included for each child registered)
Discounts
Family Discount:
$20 off per camper for 2 members of the same family
$30 off per camper for 3 members of the same family
$40 off per camper for 4 members of the same family – please contact us to register 4 or more members of the same immediate family
4900 Valley Avenue, Pleasanton, CA 94566
07/10/2017 – 07/21/2017 (M-F, 9am – 3pm)

Supervised play available 8am-9am and 3pm-6pm for an additional charge.
Adventures in Writing Camp is excited to return to Harvest Park with new curriculum and back-to-back camps this summer! This Pleasanton location will have first grade, elementary, and middle school programs! Our team of credentialed teachers, musicians and college students is ready to help new campers build confidence and fall in love with writing, and help returning campers continue to develop as writers!
Space available in 1st grade!
Space available in 2nd grade!
Space available in 3rd grade!
Space available in 4th grade!
Space available in 5th grade!
6th Grade is FULL for this camp!
Click HERE to be added to the waitlist.
Only 1 space remaining in 7th grade!
8th Grade is FULL for this camp!
Click HERE to be added to the waitlist.


Camp Staff
MEET THE TEAM
Ryan Lonsdale, Site Administrator
Ryan is a Bay Area native and he received his BA in English from UC Berkeley and a MA in education from UC Santa Cruz. Ryan has taught 5th and 6th grade Language Arts for the last two years, and he is very passionate about literature!
Haley Walker, Writing Ranger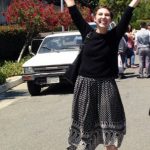 This is Haley Walker's third summer with Adventures in Writing Camp! She is a Fourth grade teacher at All Saints Elementary in Hayward. In her free time she loves to write, read, eat tacos, and play the banjo! She is so excited to spend another fun-filled summer at Adventures in Writing Camp this year!
Kristi Park, Writing Ranger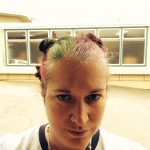 As you can see, Kristi Park considers writing to be both serious and wacky! Kristi is currently a 4th grade teacher in Castro Valley, but has spent the last 20 years teaching everything from preschool to theater, and Science to martial arts.
In her free time she loves to write, read, watch her children flip around, rock climb, and kayak!
As her mom always said, "your mountain is waiting, so get on your way" (or maybe that was Dr. Seuss...regardless, Kristi is really looking forward to helping all of her campers conquer their own writing mountain during her first summer at Adventures in Writing Camp!
Dr. Cynthia Cohen, Writing Ranger (Middle School)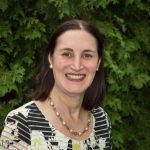 Writing is fun! Dr. Cohen has a BA in History from Yale University, a MA in English Literature from the University of London, and a PhD in English Education from the University at Buffalo. In her English classes, Dr. Cohen uses written texts alongside video clips to compare interpretations of books. She also incorporates role-playing, debates, small groups, jigsawing, collaborative writing, and other media, such as music and artwork, into class discussions of the books. At Adventures in Writing Camp, she will be using technologies, such as blogs. Dr. Cohen looks forward to getting to know all of the students in her summer classes and working to develop their writing skills!
Cassidy Sigars, Writing Ranger (1st Grade)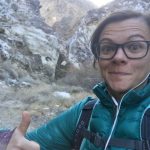 Cassidy Sigars is currently a Kindergarten teacher in the central valley in California! She has taught 4 years in American public schools, as well as 2 years teaching English in Japan. She loves travelling and meeting new people, so of course she is excited for a great summer teaching at Adventures in Writing Camp!
As well as having a great time with kids as they learn, Cassidy is a lover of the outdoors. On the weekends she enjoys camping and climbing anywhere that has good weather. California is a beautiful place with beautiful people and she is very happy to be here!
Jonny Williams, Entertainment Ranger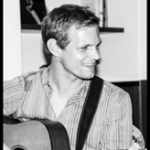 Mr. Williams is a 3rd grade teacher at San Ramon Valley's Quail Run Elementary School, and a "fan favorite" among veteran AIW Camp campers!
In addition to his responsibilities at camp, Mr. Williams is the overall musical director for Adventures in Writing Camp, and he once again wrote and performed the writing songs for this year's camp CD.
We are delighted that Mr. Williams will be returning for his fourth summer at Adventures in Writing Camp!
Chloe Barfod, Adventure Guide (Counselor)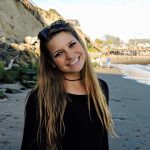 Chloe Barfod, Adventure Guide (Counselor) Chloe loves to have fun and be creative. She is studying education at the University of Oregon to become an elementary school teacher to fulfill her passion for kids! She is always looking for new ways to make learning more fun and enjoyable. She loves to make people laugh and to have a good time. Learning is very important to her, but she also believes that having fun while learning is equally important. Chloe was a dance instructor during her high school years at Dance Connection Performing Arts Center in Concord, which contributed to her passion for teaching children. When she hears music, she can't help but dance!
Samara Maamo, Adventure Guide (Counselor)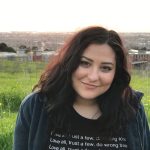 This is Sam's 4th year with Adventures in Writing Camp! She loves being silly and being creative. She believes that AIW Camp is the best place to learn and have fun at the same time. Sam is currently a senior at CSU East Bay, studying sociology. She is also learning American Sign Language, which is a passion of hers! Her favorite thing to do in her free time is to skateboard, make videos, and go on adventures. Sam can't wait to be a Secretary of Shenanigans at both Pleasanton camps this year!
Victoria Naylor, Adventure Guide (Counselor)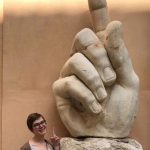 Victoria Naylor's favorite thing to do is write!
She likes it SO much, she studies English at University of Washington, and is currently in a creative writing program!
Victoria grew up playing music. She played the oboe and the saxophone for 7 years before deciding to dedicate her time to studying and writing poetry.
Victoria loves teaching and is very excited to spend another summer teaching kids how to write!
Rahima Sabanovic, Adventure Guide (Counselor)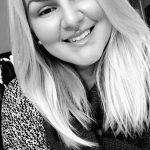 A lot of the kids call in Rahima's family call her Hima. She is a very energetic, goofy, person, and is very passionate when it comes to children. Hima loves doing art and crafts, and games both indoors and outdoors. She likes to joke around a lot, and is always laughing!
Mirna Maamou, Adventure Guide (Counselor)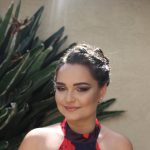 Mirna is 17 years old. She loves going on adventures! She also knows ASL (American Sign Language). Working with kids for Mirna is such a joy and making sure they feel safe and comfortable and always entertained is very important. She will be attending CSU East Bay in the fall as a freshman.
Abigail Vass, Adventure Guide (Counselor)
Abigail is a rising senior Theatre major at Northwestern University. She is a lifelong writer, and enjoys playwriting, costume designing, singing and acting.
Kristine Tsung, eBook Ranger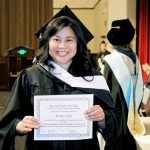 Kristine Tsung loves working with children. She is a high honors graduate of UC Berkeley, and completed her Joint Teacher's Credential with Masters in Education at San Jose State University. She is the owner and Chief Creator of BuzzingBOTS (yaybots.com), an award winning multimedia property for tweens. Winner of the business pitch competition in 2009, Kristine was interviewed on CBS TV where she showcased BuzzingBOTS. At the Santa Clara University Baby Boomer B-Plan Competition, her business plan targeted to boomer parents took the semi finalist position. Recently, BuzzingBOTS was a top 8 finalist in PACER's National Bullying Prevention Center Students With Solutions contest. Kristine helped launch Youth Charge Now!, a non-partisan civic engagement group energizing Asian American youth. She helped cross promote Asian Heritage Night to welcome NBA rookie Jeremy Lin making history with 17,000+ in attendance. Her mission is to connect different interests to work towards a global future – to connect, inspire and integrate. Kristine is looking forward to sharing her expertise and enthusiasm with the campers this summer!