Albany | 07/10/2017-07/21/2017
Marin Elementary


PRICING
$699 Tuition
Tuition includes all instruction, activities and materials. It also includes two camp t-shirts, which should be worn daily. Lunch is NOT included.
Add-Ons
$40 – Morning Supervised Play (8am – 9am)
$80 – Afternoon Supervised Play (3pm – 6pm)
$6 – Extra camp t-shirt (2 shirts are included with your registration)
$6 – Extra camp CD (1 CD is included for each child registered)
Discounts
Family Discount:
$20 off per camper for 2 members of the same family
$30 off per camper for 3 members of the same family
$40 off per camper for 4 members of the same family
1001 Santa Fe Avenue, Albany, CA 94706
07/10/2017 – 07/21/2017 (M-F, 9am – 3pm)
Supervised play available 8am-9am and 3pm-6pm for an additional charge.
Adventures in Writing Camp is excited to return to Marin Elementary with new curriculum this summer! This Albany location will have first grade, elementary, and middle school programs! Our team of credentialed teachers, musicians and college students is ready to help new campers build confidence and fall in love with writing, and help returning campers continue to develop as writers!
Space available in 1st grade!
Space available in 2nd grade!
Space available in 3rd grade!
Space available in 4th grade!
Space available in 5th grade!
Space available in 6th grade!
Space available in 7th grade!
Only 4 spaces remaining in 8th grade!


Camp Staff
MEET THE TEAM
Sunny Dawn Shiner, Site Administrator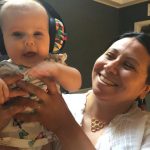 Sunny has been a proud parent and educator for over 12 years! When she was in school her favorite thing to do was writing! She was in Book Club and now even enjoys blogging. Her oldest teenage daughter and her enjoy reading each other's published stories. Her youngest daughter is a 1 year old baby and is learning to love books like the rest of the family. Sunny is so excited to be a part of leading Albany Adventures in Writing Camp and she can't wait to see the campers' amazing ideas! When she is not spending time writing or engaging in education, Sunny loves snowboarding in the winter and camping in the summer. Sunny's favorite place to camp is near the Redwoods and she can't wait to meet the campers this summer!
Gabrielle Micheletti, Writing Ranger (1st Grade)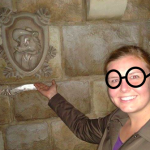 Gabrielle Micheletti has been a voracious reader since she first boarded The Hogwarts Express in Kindergarten. When her eyes weren't glued to a book, they were glued to scores as her fingers worked the keys of a piano. However, she has little to no experience dancing and hopes to gain a right foot this summer to replace her two left feet.
Gabrielle is now teaching first grade in West Contra Costa, and spends every day working to ignite a love of the literary arts in each of her little learners.
She is excited to spend the summer getting lost in the arts of writing, music, dance and all manner of performance.
Erica Sheltry, Writing Ranger (Middle School)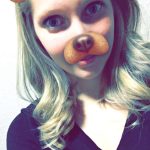 Erica Sheltry moved to the Bay Area six months ago from the east coast. She drove across country with her best friend, in a packed jeep, and "set sail" for new adventure! Since then she has enjoyed being a fifth grade teacher with West Contra Costa Unified. This is her first summer with AIW Camp.
Erica Sheltry has her elementary teaching credential from both California and Connecticut and earned her Master's degree in Curriculum and Instruction at age 22. She loves working on publishing books with her fifth graders and seeing the young creative minds at work.
Erica is looking forward to meeting everyone and having some fun!
Billy Lawley, Entertainment Ranger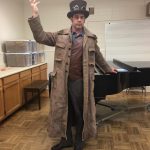 Billy has been a musician for as long as he can remember. He began piano lessons at the age of 5 and began singing at the age of 15. Billy has a wealth of experience teaching young students as a music instructor. He moved from Dallas, Texas in 2012, where he spent five years in the elementary classroom as a music teacher. Since that time, Billy has formed his own music teaching studio in the East Bay and works as a resident Composer with schools throughout the Bay Area with the San Francisco Opera Guild. He is a certified music therapist and is always considering the unique needs of each student, including kids with special needs. Billy is known for being "bodacious" and has an awesome energy that kids love! When not teaching, he sings with a community chorus in the East Bay. During the winter season, you may very well see him performing as a caroler in full Victorian costume!