Albany | 07/10/2017-07/21/2017
Marin Elementary


PRICING (2-WEEKS)
Note: All prices shown are for TWO-WEEKS of camp.
$759 Tuition
Tuition includes all instruction, activities and materials. It also includes two camp t-shirts, which should be worn daily. Lunch is NOT included.
Add-Ons
$70 – Morning Supervised Play (8am – 9am)
$140 – Afternoon Supervised Play (3pm – 6pm)
$6 – Extra camp t-shirt (2 shirts are included with your registration)
$6 – Extra camp CD (1 CD is included for each child registered)
Discounts
Family Discount:
$20 off per camper for 2 members of the same family
$30 off per camper for 3 members of the same family
$40 off per camper for 4 members of the same family – please contact us to register 4 or more members of the same immediate family
1001 Santa Fe Avenue, Albany, CA 94706
07/10/2017 – 07/21/2017 (M-F, 9am – 3pm)

Supervised play available 8am-9am and 3pm-6pm for an additional charge.
Adventures in Writing Camp is excited to return to Marin Elementary with new curriculum this summer! This Albany location will have first grade, elementary, and middle school programs! Our team of credentialed teachers, musicians and college students is ready to help new campers build confidence and fall in love with writing, and help returning campers continue to develop as writers!
Space available in 1st grade!
Space available in 2nd grade!
Space available in 3rd grade!
Space available in 4th grade!
Space available in 5th grade!
Space available in 6th grade!
Space available in 7th grade!
Only 4 spaces remaining in 8th grade!


Camp Staff
MEET THE TEAM
Sunny Dawn Shiner, Site Administrator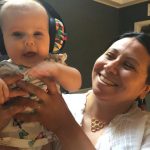 Sunny has been a proud parent and educator for over 12 years! When she was in school her favorite thing to do was writing! She was in Book Club and now even enjoys blogging. Sunny and her oldest teenage daughter enjoy reading each other's published stories. Her youngest daughter is 2 years old and is learning to love books like the rest of the family. Sunny is so excited to be a part of leading Albany Adventures in Writing Camp and she can't wait to see the campers' amazing ideas! When she is not spending time writing or engaging in education, Sunny loves snowboarding in the winter and camping in the summer. Sunny's favorite place to camp is near the Redwoods and she can't wait to meet the campers this summer!
Libby Richardson, Writing Ranger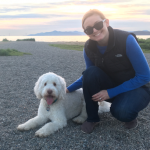 Libby has been teaching for five years, and she has spent most of these years teaching English to middle schoolers. She has taught in Daly City and Santa Ana, and is now an English and History teacher at Albany Middle School! She loves teaching her students about all kinds of writing, and is excited to focus on creative writing with the campers. She spends almost all of her free time with her adorable dog, Leo, doing things like going to the dog park, going for hikes, and chasing squirrels.
Michael Hopek, Writing Ranger (Middle School)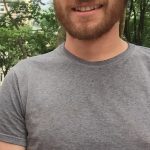 Michael is excited to be teaching students how to be creative through writing and multimedia! He taught at Tilden Preparatory School through this past academic school year and has worked with a wide range of students at the middle school and high school levels. Michael has experienced teaching social science and humanity courses to students with different learning styles, and has also written and used multimedia professionally as a journalist. Michael can't wait to inspire students wanting to learn more and have fun doing it!
Billy Lawley, Entertainment Ranger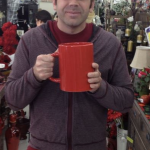 Billy has been a musician for as long as he can remember. He began piano lessons at the age of 5 and began singing at the age of 15. Billy has a wealth of experience teaching young students as a music instructor. He moved from Dallas, Texas in 2012, where he spent five years in the elementary classroom as a music teacher. Since that time, Billy has formed his own music teaching studio in the East Bay and works as a resident Composer with schools throughout the Bay Area with the San Francisco Opera Guild. He is a certified music therapist and is always considering the unique needs of each student, including kids with special needs. Billy is known for being "bodacious" and has an awesome energy that kids love! When not teaching, he sings whenever possible and will be performing with the San Francisco Opera Chorus this summer in Götterdämmerung, the final opera of Wagner's ring cycle. During the winter season, you may very well see him performing as a caroler in full Victorian costume with The Merrie Olde Christmas Carolers!
Nate Gorjance, Adventure Guide (Counselor)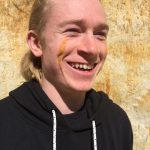 Nate's a bit of a goofy guy.
He enjoys reading and writing about philosophy, which you wouldn't guess looking at his crooked grin. Ask him any question and he'll try to have a conversation about his answer with you - attempt at your own risk!
Nate hopes to be a doctor one day, and is currently studying at Macalester College in St Paul, Minnesota to accomplish his dream. When he's home on school breaks, he lives in Berkeley with his two lovely dogs, Sasha and Juba.
When he's not studying, Nate likes to play soccer and rugby, dance, read, write poetry, and cook. He is currently compiling his own book, a poetry and recipe mashup which will be a must-read when it's finished. It's Nate's first year on the AIW Camp Team, so welcome him with open arms!
Rashauna Dawson, Adventure Guide (Counselor)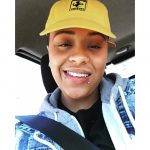 Rashauna has always enjoyed writing from when Rashauna was a kid. Rashauna grew up in Seattle, Washington and currently lives in Berkeley, CA. Rashauna is studying counseling psychology currently. Rashauna's hobbies include skateboarding, photography, singing, playing the guitar, and dancing! Rashauna can't wait to share the enthusiasm with the campers!