Ross | 06/19/2017-06/30/2017
Ross Elementary


PRICING (2-WEEKS)
Note: All prices shown are for TWO-WEEKS of camp.
$759 Tuition
Tuition includes all instruction, activities and materials. It also includes two camp t-shirts, which should be worn daily. Lunch is NOT included.
Add-Ons
$70 – Morning Supervised Play (8am – 9am)
$140 – Afternoon Supervised Play (3pm – 6pm)
$6 – Extra camp t-shirt (2 shirts are included with your registration)
$6 – Extra camp CD (1 CD is included for each child registered)
Discounts
Family Discount:
$20 off per camper for 2 members of the same family
$30 off per camper for 3 members of the same family
$40 off per camper for 4 members of the same family – please contact us to register 4 or more members of the same immediate family
9 Lagunitas Road, Ross, CA 94957
06/19/2017 – 06/30/2017 (M-F, 9am – 3pm)

Supervised play available 8am-9am and 3pm-6pm for an additional charge.
Adventures in Writing Camp is excited to return to Ross Elementary with new curriculum this summer! The Ross location will have the elementary school program, serving grades 1-6! Our team of credentialed teachers, musicians and college students is ready to help new campers build confidence and fall in love with writing, and help returning campers continue to develop as writers!
1st Grade is FULL for this camp!
Click HERE to be added to the waitlist.
Space available in 2nd grade!
Space available in 3rd grade!
Space available in 4th grade!
Space available in 5th grade!
Space available in 6th grade!




Camp Staff
MEET THE TEAM
Adrienne Thompson, Site Administrator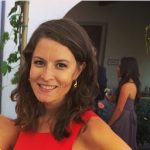 Adrienne Thompson is a local from the Bay Area. After high school she continued her education at UC San Diego. There she studied Literatures of the World with a focus in Spanish Literature, as well as a minor in Education. Adrienne got her Spanish Bilingual teaching credential and Masters of Education there as well. Soon after, she set her sights far and moved to Argentina for a cultural and linguistic immersion. She taught English as a foreign language as well as second and third grade in a bilingual school. There she gained a unique perspective of distinct academic cultures, teaching styles and expectations. Adrienne then returned to the Bay Area and taught for two years at a Title-I public school. She currently works at Willow Creek Academy and loves fusing these experiences into a dynamic and engaging education for all her students.In her free time you will find Adrienne outdoors and with others. She is excited to work for her third summer at Adventures in Writing Camp helping kids pursue their love of writing!
Gavin Wong, Adventure Guide (Counselor)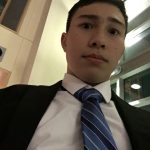 Gavin is a San Francisco Bay Area native. Though he now goes to college far away in cold Ithaca, New York, he still embodies the warm and fun-loving spirit of California. He enjoys swimming, reading, and of course, writing!
Growing up, Gavin played piano and clarinet and has recently picked up the accordion. He loves to entertain and perform onstage, and has acted in numerous plays and theater festivals throughout California.
Gavin loves having adventures around the globe, providing lots of good inspiration for his writing. His favorite trips were to London, Hong Kong, and Rome.
Maddy Bates, Adventure Guide (Counselor)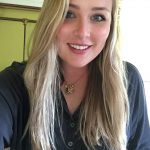 Maddy is a college student home for the summer. She goes to Montana State University, and will be studying in Prague in the Fall. She goes by Marvelous Maddy and she loves hanging outside with kids!
Marissa Mendoza, eBook Ranger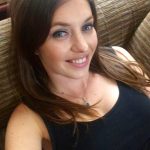 Marissa is currently a 3rd grade teacher at Ross School. She is thrilled to be teaching in Adventures in Writing Camp, especially after having so much fun last summer! When she isn't teaching, she may be found cooking, hiking, or relaxing at the beach.
Melissa Lopez, eBook Ranger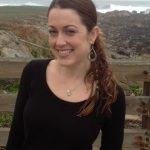 Melissa's love for educating children developed from an early age through babysitting and mentoring younger schoolmates growing up. Her goal is to excite young minds through experimentation, critical thinking and discovery. Teaching children to be kind to one another, to the Earth, and to themselves is her goal as an educator. When she is not having fun learning from and teaching her students she enjoys live music, art, crafts, cooking, learning new skills, and spending time with her friends and family.