Irvine | 06/19/2017-06/30/2017
Crean Lutheran High School


PRICING (2-WEEKS)
Note: All prices shown are for TWO-WEEKS of camp.
$759 Tuition
Tuition includes all instruction, activities and materials. It also includes two camp t-shirts, which should be worn daily. Lunch is NOT included.
Add-Ons
$70 – Morning Supervised Play (8am – 9am)
$140 – Afternoon Supervised Play (3pm – 6pm)
$6 – Extra camp t-shirt (2 shirts are included with your registration)
$6 – Extra camp CD (1 CD is included for each child registered)
Discounts
Family Discount:
$20 off per camper for 2 members of the same family
$30 off per camper for 3 members of the same family
$40 off per camper for 4 members of the same family – please contact us to register 4 or more members of the same immediate family
12500 Sand Canyon Ave, Irvine, CA 92618
06/19/2017 – 06/30/2017 (M-F, 9am – 3pm)

Supervised play available 8am-9am and 3pm-6pm for an additional charge.
Adventures in Writing Camp is excited to return to Crean Lutheran High School this summer! We have all new curriculum for 2018! This location will have first grade, elementary, and middle school programs! Our team of credentialed teachers, musicians and college students is ready to help new campers build confidence and fall in love with writing, and help returning campers continue to develop as writers!
Space available in 1st grade!
Space available in 2nd grade!
Space available in 3rd grade!
Space available in 4th grade!
Space available in 5th grade!
Only 2 spaces remaining in 6th grade!
Only 3 spaces remaining in 7th grade!
Only 3 spaces remaining in 8th grade!


Camp Staff
MEET THE TEAM
Evelyn Seto, Site Administrator
Evelyn Seto is currently a 4th grade GATE teacher in Long Beach, California. She has taught for many years in grades 1st through 6th grade. Evelyn has a passion for teaching writing and helping young writers express their thoughts. She finds it inspirational for students to take ownership of their writing and make it unique...and creative! She earned her BA from Cal State Long Beach in Liberal Studies with an English concentration, and a MS from National University in Curriculum and Instruction. In her spare time, she likes to spend time with her children, husband, and two dogs. You will often find all of them camping or going on walks on the beach!
Hillary Martinez, Writing Ranger (Middle School)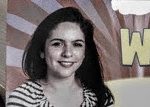 Hillary Martinez made her writing debut in first grade, writing several short stories. Some highlights include "Monster and Cynthia Go on Safari" and "Martha the Cat Goes to Space." After these smashing successes, she has never looked back and continues to enjoy writing!
Hillary currently teaches freshman English in Redwood City, California, and loves the challenge of making grammar as fun as possible for her students. In addition to her Master's degree in Education at Stanford University, Hillary holds a Master's in Theology from Graduate Theological Union and a Bachelor's degree in English from Duke University. When she's not cheering on Duke basketball, Hillary enjoys salsa dancing, reading, and exploring the awesome nature of California.
Jennifer Wood, Writing Ranger (1st Grade)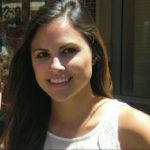 Jennifer Wood has been teaching for 6 years and has worked as a special education teacher, ELA intervention teacher, and educational technology TOSA. She has a passion for using technology to help students develop literacy skills. She is a Google certified educator, and is working on earning her reading and literacy authorization for her credentials. She also has a masters degree in teaching. She recently attended the CUE National Conference and is excited about implementing the technology-based writing tools and strategies that she learned while at Adventures in Writing Camp. In her free time, she enjoys traveling, running, hiking, playing tennis, playing piano, cooking, reading, and spending time with friends!
Cullen Bonham, Entertainment Ranger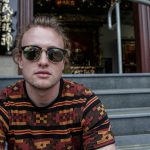 This will be Cullen's second year with Adventures in Writing Camp! He is a Southern California native with a passion for music and education. Cullen works as a resource educator for the Tustin School District and spends the majority of his free time as a studio musician and song writer. He is beyond excited to share the joy of music and writing with the next generation of talented youngsters!
Baylee Shlichtman, Adventure Guide (Counselor)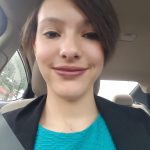 This is Baylee's first year working with Adventure's in Writing Camp. She is a quirky and energetic freshman at USC, the best school in the whole world (Fight on!). She is currently in between majors, but is a storyteller at heart with a knack for making people smile. Hobbies include lip syncing melodramatically, bundling up in way too hot weather, and singing too loud, especially in the shower. She's really excited to work with all of the campers this year and help them with make their own adventures through writing.
Collette Golden, Adventure Guide (Counselor)
Collette is many things, but she is especially one thing - a storyteller! As a lover of a good story since she can remember, her entire life has always been about telling stories, in one way or another! As a kid, she devoured every book she came upon. She wanted to be a creative writer, and loved to improve her writing skills, just like all of the campers! As she grew up, she learned how to tell stories on the stage through technical theater, and made costumes, makeup designs, set designs, and more!
Now, in college, she is pursuing a double major in Design and Fine Arts, in the hopes of helping to tell stories at Disney/PIXAR Animation someday soon. Collette is a Dean's List student at the University of San Francisco, and can often be spotted in the fog by her bright blue hair. Collette can also often be found at her Internship with camp founders Hans & Jen, creating art at USF, or designing cool posters for her campus' Career Services Center. When she's back in her hometown of Santa Ana, CA, she can be found working with various children's organizations, or getting artistic inspiration by walking around Disneyland. She can't wait to share her love of storytelling with campers this summer!
Jillian Kido, Adventure Guide (Counselor)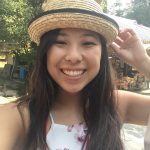 Jillian is super excited to return for another summer with Adventures in Writing Camp! She is a sophomore at UC Davis and currently studying Economics and Communications. She also works at the library on campus so she is always surrounded by books! When she is not working or studying, she likes to go hiking, go to the beach, and the movies! As a former writer and editor for her high school newspaper, Jillian loves reading and writing and she can't wait to help your camper with writing!
Katherine A Garcia, Adventure Guide (Counselor)
Kat cannot wait to return for another summer with Adventures in Writing Camp! Currently, she is a sophomore at the University of San Francisco studying Environmental Science and Chemistry. From writing research papers to journaling in nature, Kat always has a pen and paper in her hand. Her passion for books started at a young age with her favorite children's books "The Legend of the Bluebonnet" and "Where the Wild Things Are". She loves to volunteer at the local libraries tutoring students and readings stories to kids.
In her free time, she likes to go hiking with friends, walk her dog, and take photography. While at college, she loves playing soccer and exploring historic San Francisco! She is actively involved in numerous clubs and organizations on campus ranging from Food Recovery Network to Women in Science Club. Kat cannot wait to help your camper with writing this summer!
Frank Cope, Adventure Guide (Counselor)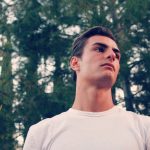 Frank is a first year Adventure Guide, who can't wait to share his love and enthusiasm for writing with all of the campers!
Kristin Puls, eBook Ranger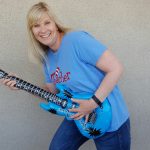 Kristie Puls is returning for her third summer at Adventures in Writing Camp as a Writing Ranger. She is looking forward to sharing a fun filled session helping your child fall in love with writing. Kristin is also dedicated to teaching them lifelong skills to help them be successful in writing throughout their academic career. She brings 19 years of upper grade elementary teaching experience to the table along with a sense of humor and passion for writing. Kristin is looking forward to meeting you and your camper this summer!